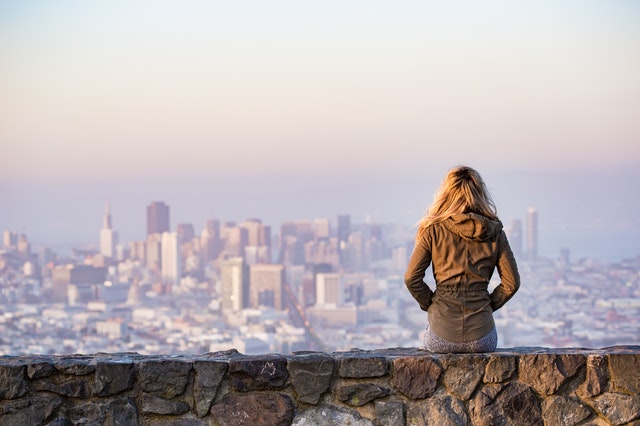 Visiting new locations can be a lot of fun, but it can be hard to know the best way to maximize the visit and make sure you see the best a location has to offer.
Guided tours are fine and pre-planned itineraries might seem like a good idea at first, but if you're trying to have fun, sticking to a schedule just might not be a good move. Instead, consider incorporating a city scavenger hunt to get to know your vacation destination.
Plan a Hunt in Your City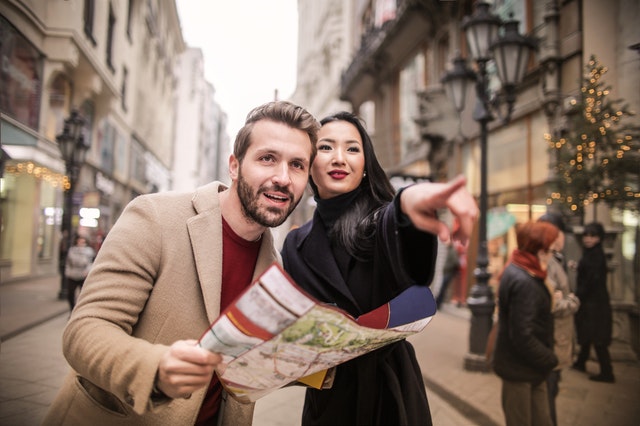 Whether you're planning for the city tourism board, a group leader looking for activities to enjoy, or even just an individual looking for a fun way to sightsee in a new city, scavenger hunts are a lot of fun. Plus, you can use GPS coordinates, clever clues, and other fun concepts to get people thinking and solving riddles to actually find their answers.
Or perhaps you're an employer looking for a fun way to engage employees through team building and build better teams. Exploring your own city or one that you travel to on business could be a great way to connect, communicate, and improve teamwork skills.
No matter who you are or what you have in mind, we've got you covered.
In this guide, we'll discuss some tips for planning the perfect city scavenger hunt, along with some ideas and examples to help get you started.
Tips for Planning a City Scavenger Hunt
When you're planning a hunt, make sure above all else that you follow any laws, guidelines, and regulations set forth by the city where the hunt will be taking place. The last thing you want to do is spoil the fun by doing something that you're not supposed to.
Then, you'll want to think about a few different considerations:
How long do you want the hunt to be?

How much distance will you cover?

Is there a specific neighborhood you're choosing?

What types of things will people search for?

How many clues do you want to have?

What time will the hunt take place? (Choose a less busy time to avoid traffic, etc.)

Consider what the people who are playing might enjoy
When you take all this into account, you will have a simple time outlining the perfect hunt. Now, take a minute to check out some great examples and ideas to help you start planning your own hunt.
Ideas and Examples
To help you get inspired, here are some examples and ideas of how to incorporate various clues into your city scavenger hunt. It can be as fun and creative as you'd like, so don't stop with this list!
Have people find someone who works for the city and get their autograph or take a selfie with them.

Find someone who is from more than 1,000 miles away and get their picture or name.

Find the oldest restaurant in town and take a picture of yourself while you're waiting on your meal. This is also a great way to try new things you might not pick on your own.

Find a street sign that starts with the letter "P" (or any letter of your choosing).

Count how many traffic lights are on [Insert street here].

Use GPS coordinates to direct people to a location. Place a QR code at the location to verify they found the right place. You can have another clue here or move onto the next action.

Find a "24 hours" neon sign in a business window.

Take a picture of a park bench that's empty.

Take a picture of railroad tracks that include crossbars.

Find a local parking lot and take a picture of a cart corral that is from a store you don't have in your own city or town.

Visit the city's most popular landmark or building and take a tourist selfie. Alternatively, have someone else take a "tourist photo" for you.

Take a video of the city like you're promoting it in a travel ad and share it with the group.

Take a video of a police car or another emergency vehicle with its sirens running.

Take a picture of the town square.

Create puzzles and trivia for people to solve, and then have them take photos or scan QR codes when they arrive at the destinations.

Take a photo of a city limits sign or an "Est." sign.

Find the third street north of the police station. Take a picture of the street sign.

Take a taxi ride or hop a bus and snap a selfie of your ride along the way.

Use GPS coordinates for lunch and dinner clues. Much like finding the oldest restaurant, they'll go to these locations and dine, regardless of where they arrive. Another fun way to try new things.

Find someone local who is walking their dog and ask for an autograph or photo of the dog.

Find a working payphone and take a picture. Bonus points if you actually make a call and record the video.

Find a port-a-potty in public or near road construction and take a picture.

Take a picture of local road construction or a road work sign.

Find an outdoor clock (bank sign, library, etc.) and snap a picture.

Find a "Going Out of Business" sign and take a photo.
Get Started with Scavify

These are just a few of the best ideas to incorporate into your city scavenger hunt. No matter what you have in mind, Scavify - an interactive scavenger hunt app - can help.
The app has several pre-planned city hunts, templates, and tips to help you make the most of your hunts. They'll make sure that everyone has a good time and that you don't have to do any of the work.
You can use these scavenger hunts for team building, sightseeing, group trips, and so much more. Remember, the list above is just a start-- let your creativity run free and see what kind of fun you can come up with!