What is a Virtual Scavenger Hunt?
A virtual scavenger hunt is not all that different from a traditional scavenger hunt in that you have a list of items to find, you get points for completing those items, and it's a great activity to get teams of people excited and interacting with the world around them. The medium, however, in which a virtual scavenger hunt takes place compared to a traditional scavenger hunt is where things diverge drastically.
How Do You Complete a Virtual Scavenger Hunt?
The difference is that virtual scavenger hunts center around completing items...well...virtually. Think photos, videos, GPS, QR codes and smartphones - not pen and paper.
Ways to complete virtual scavenger hunts can include:
Photos
Videos
Trivia
GPS check-ins
QR codes
The built-in functionality of most smartphones has actually enhanced the traditional pen and paper scavenger hunts of the past. Instead of ticking a box on a piece of paper, we can use built-in cameras, GPS, QR code readers, and access to the Internet, to snap photos and videos of ourselves completing challenges, answer web-based trivia questions, check-in to locations using GPS, and scan hidden QR codes.
How are Virtual Scavenger Hunts Better?
With the proliferation of mobile devices, apps, and the Internet, virtual scavenger hunts have been increasing in popularity for the better part of a decade. But, with the COVID-19 pandemic, the interest in virtual scavenger hunts took a giant leap forward. Fortunately, many of the tools were already in place to help those looking to run a virtual scavenger hunt, making it easier than ever to organize your own.
For Organizers
Organizers benefit from instant verification of completed items and challenges, real-time automatic scoring with leaderboards, and the ability to monitor and make changes from anywhere in real-time through an event dashboard.
For Participants
Participants benefit from a much more real-time and interactive experience. With multiple ways to complete items and challenges, the experience becomes far more robust. Additionally, participants can track their own progress in real-time, have a neatly organized list of items that remain for them complete, and they can even see how other individuals or teams are progressing in real-time through leaderboards and social photostreams.
COVID-friendly
The ability to be virtual also eliminates the need to gather physically with others. Instead, teams can simply work together off of a shared list remotely or compete as individuals. This means you can organize a great experience without jeopardizing anyone's health since everyone can organize and participate remotely. Always be sure to follow the CDC guidelines for safety.
Virtual Scavenger Hunt Ideas and Lists
Now that we know what a virtual scavenger hunt is, let's start getting into the details.
First, we'll need some ideas on how a virtual scavenger hunt can work for your specific audience, and then we'll need to get into perhaps the most important detail - coming up with a list of items and challenges for participants to complete.
1. Virtual Scavenger Hunt for Team Building Activities
2. Virtual Scavenger Hunt for College Students on Campus
3. Virtual Scavenger Hunt for Employees in the Workplace or Office
4. Virtual Scavenger Hunt for Attendees at a Conference or Trade Show
5. Virtual Scavenger Hunt for Visitors at a Tourist Destination
6. Virtual Scavenger Hunt for K-12 Classroom
Virtual Scavenger Hunt for Team Building Activities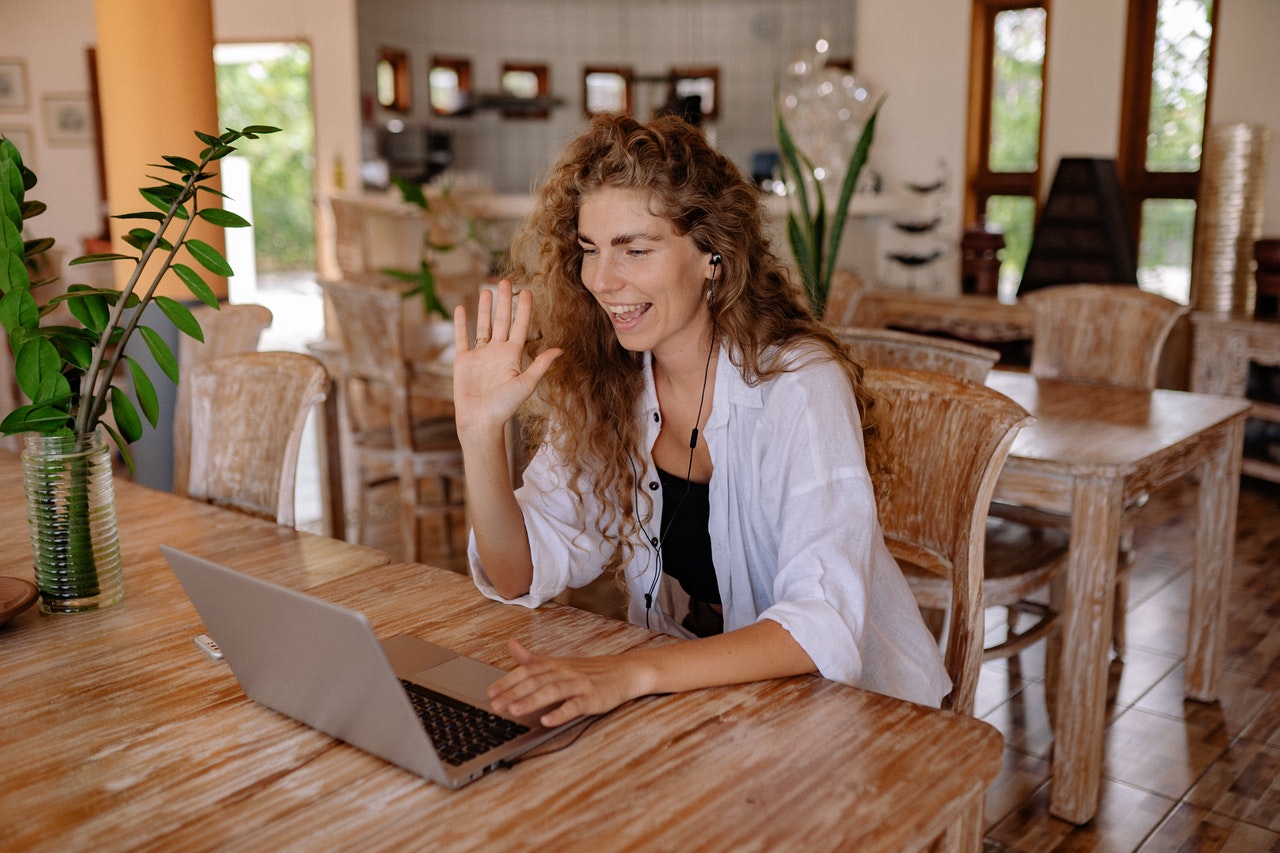 One of the most popular use cases is for virtual team building activities. There are some other great ideas for virtual team building activities, but a virtual scavenger hunt usually tops the list. Often times, the core purpose of any scavenger hunt experience is to provide an activity for teams to work together, compete against other teams, and interact with each other in a fun way.
To create an amazing experience for our team, we first need to think about the types of challenges we want them to complete that will result in the right kind of experience we're looking for.
Goals for Virtual Team Building Activities
Generally, we want things that are going to be:
Social
Quirky
Funny
Competitive
Social
Perhaps one of our goals is for individuals to develop deeper relationships with their teammates. In that case we may create some challenges that aim uncover and share unique things about everyone that everyone otherwise would never know. Photo, video, and Q&A challenges can be great ways to do that.
Competitive Trivia
Or maybe we want to test people's knowledge with trivia. We can set up some quiz questions, or challenges in the form of riddles that require teams to snap photos or videos of their evidence of solving the riddle. Whether it's general trivia, local knowledge trivia, or topic-specific trivia teams always love to see how they stack up against others making this a popular part of the scavenger hunt for team building.
Fun and Quirky
Or maybe we just want to design some challenges that are going to result in funny or quirky photos/videos. (Pro tip: these photos and videos are great assets for sharing with your company's social media, Yammer, newsletter, etc.).
Example Virtual Scavenger Hunt List for Team Building Activities
To get the juices flowing, here are a couple of examples:
[PHOTO]: Social distancing doesn't mean you can't go outside. Snap a picture of you enjoying some fresh air!
[PHOTO]: Good Deed Friday - Show us how you give back during these times
[Q&A]: Positivity award! Nominate someone at your organization who you think is the most positive and why.
[VIDEO]: Time to dance away those weekday blues. Record a video of you and anyone else you are at home with dancing to your favorite song!
[Q&A]: What planet was the first to be discovered using a telescope?
Virtual Scavenger Hunt for College Students on Campus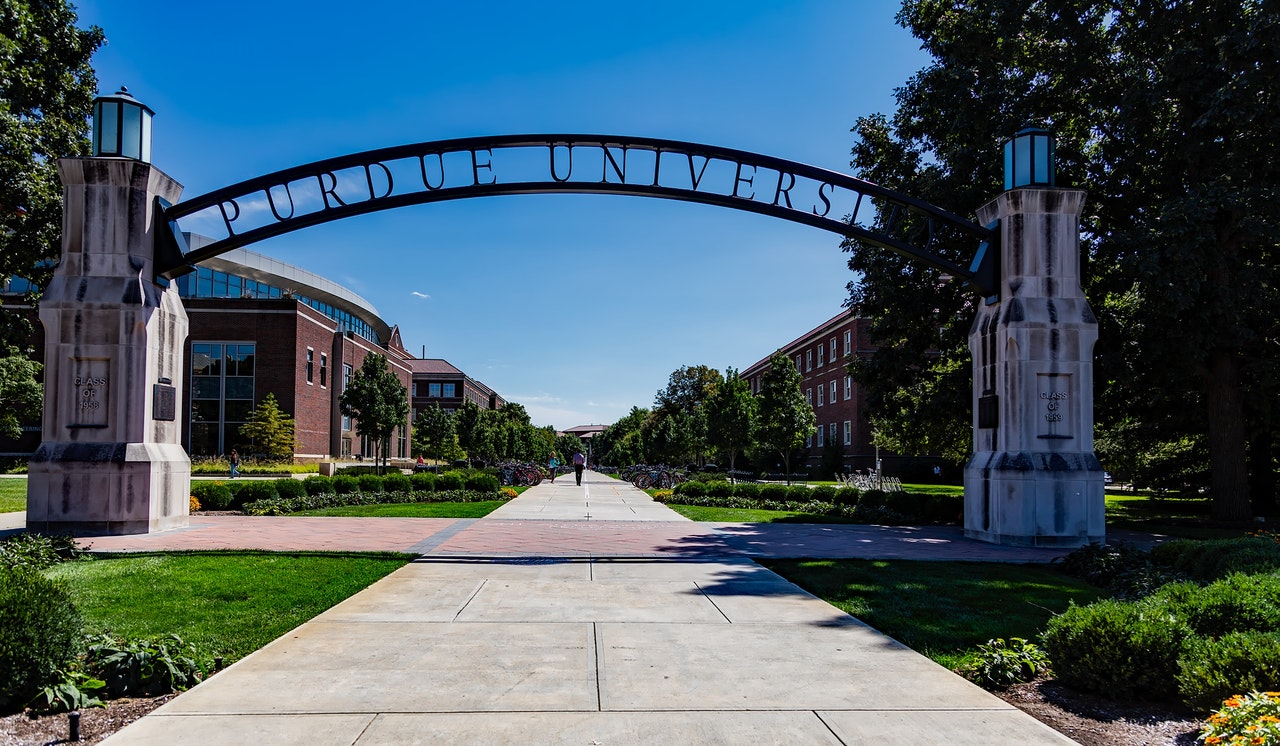 A college campus is the perfect environment for a virtual scavenger hunt. There are lot's of people, places, interesting history, and culture to interact within a very tight radius.
Virtual scavenger hunts are ideal for new student orientation, increasing student engagement, and for enhancing student activities. It serves as an excellent framework to drive social interaction amongst students and help students learn about their campus in a fun way.
Think about new student orientation for example. Incoming students are immediately faced with the challenge of needing to make new friends, learn about the campus's culture and traditions, while also learning about other important things (e.g. where is my advisor's office?) all in a week or so. This experience can be overwhelming. But a virtual scavenger hunt can provide a fun roadmap and guide to everything great your schools has offer while also supporting the goals of the New Student Orientation team.
Goals for College Students on Campus
Challenges can be designed to be:
Social
Educational
Fun
While the college and university campus has always been ripe for traditional scavenger hunts, it remains as good, if not better, for a virtual, COVID-friendly experience. Whether your students are on campus and you want to limit close contact interaction or your students are not even physically present on the campus but you still need them to learn about everything virtually, a scavenger hunt serves as a fun way to achieve your goals.
Example Virtual Scavenger Hunt List for College Students on Campus
Here are some examples of how we can get students interacting with their campus virtually:
[PHOTO]: Show us your favorite study spot on campus!
[QR CODE]: Be hospitable and pay a visit to this University student-run coffee shop. Find and scan the secret QR code located at the shop pick up window.
[VIDEO]: Out on the town. Find your favorite spot away from campus and take a video with your friends there!
[SURVEY]: Do you feel like you are up-to-date with everything going on? Is there a way we could communicate with the students in a better way?
[GPS]: Head up to the writing center to get help with a paper. Check-in with the app while you are there to complete this challenge.
Virtual Scavenger Hunt for Employees at Work or in an Office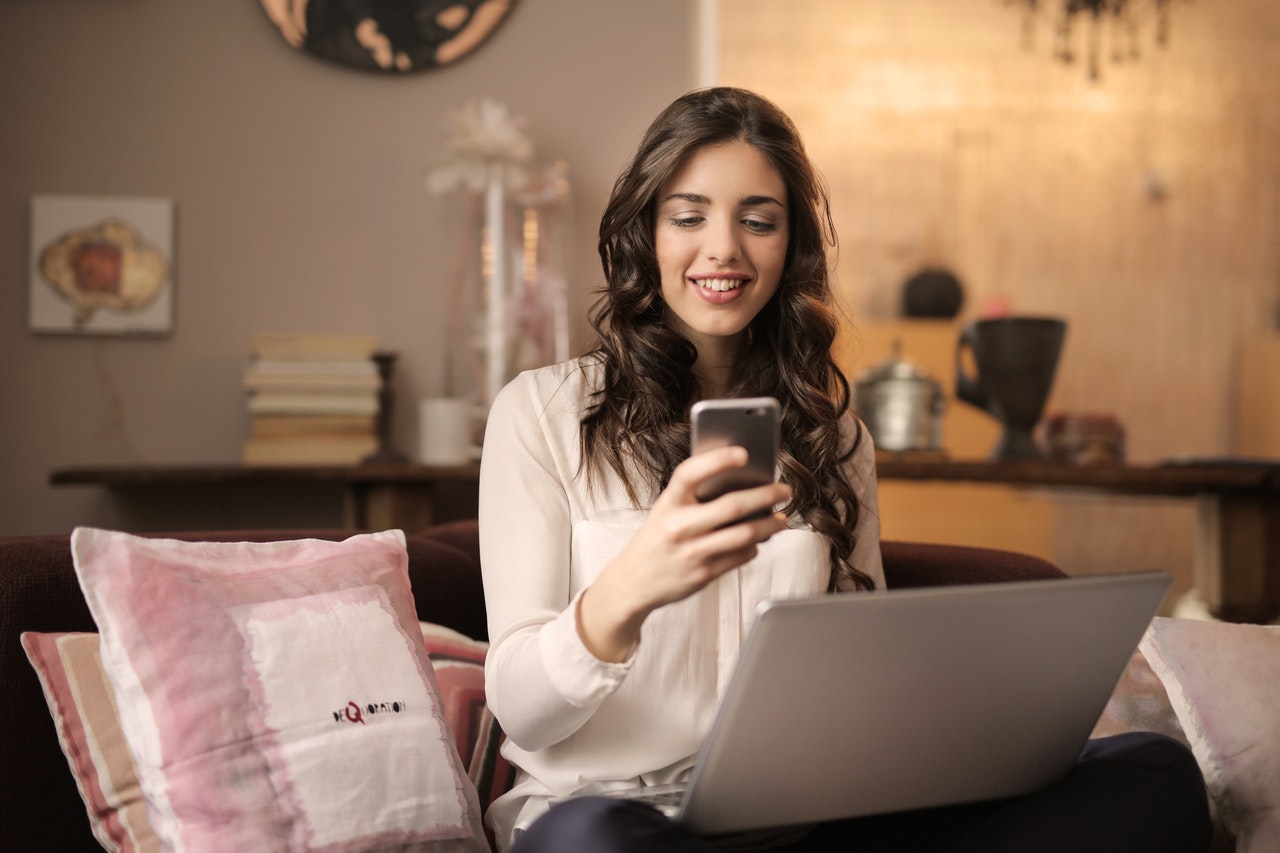 Virtual scavenger hunts were always an excellent tool for employers to drive interaction between employees located in different office locations. And, now, with the Work From Home (WFH) life taking a front seat at many organizations around the world, it has become an even more valuable tool.
At this point, it's safe to say that most employees have a high level of Zoom fatigue. Employers on the other hand are anxious to keep their teams engaged, connected, and avoiding burnout. If you're looking for a fresh way to keep your team engaged a virtual scavenger hunt will help provide a solid way of doing that.
Goals for Virtual Office and Workplace Scavenger Hunts
Challenges are often designed to:
Increase social interaction
Reinforce company culture
Reinforce company updates and learning
Well designed challenges serve as the perfect way to prompt employees to share what's going on in their world, interact with their co-workers in a more fun way, and keep them connected to what's happening in the organization.
Example Virtual Scavenger Hunt List for the Office or Workplace
A couple of examples might include:
[PHOTO]: Share a WFH (Work from Home) office setup recommendation to your team. Snap a photo of one item you'd suggest for your team that they likely don't have already.
[VIDEO]: Share a story about something you're grateful for now that you work from home.
[SURVEY]: What is the last move you watched that you would recommend to your team?
[QR CODE]: Read the company's latest Work From Home blog post on ways to thrive in this new environment. Scan the QR code on the company blog post that went out this week.
[QUIZ]: What is the name of the new VP that was hired this month?
Virtual Scavenger Hunt for Attendees at a Conference or Trade Show
Conferences and trade shows have also historically been great venues for scavenger hunts to drive attendee engagement. However, it was usually at least partially designed around physical interaction with sponsors, exhibitors, and other attendees.
With COVID-19 forcing many conferences and trade shows to adopt a virtual event framework, this type of attendee engagement has proven to be difficult for many conference organizers. However, it doesn't need to be.
A virtual conference or trade show can benefit from a virtual scavenger hunt in many of the same ways a physical event would. You can drive attendees to exhibitor online resources, quiz attendees on sponsors messaging, and increase attendee engagement with the event by designing a fun list of challenges and tying in gamification (points, rewards, leaderboards) to incentivize attendees.
Goals for Attendees at a Conference or Trade Show
Challenges can be designed to:
Increase attendee engagement
Increase exhibitor engagement
Increase sponsor value
Example Virtual Scavenger Hunt List for Conference or Trade Show
A couple of examples might be:
[PHOTO]: Snap a selfie while attending a virtual session.
[VIDEO]: Share the most interesting thing you learned from the conference with other attendees.
[QUIZ]: Which exhibitor has been in business for over 100 years?
[QR CODE]: Scan the QR code on the virtual exhibitor page for the company that won the #1 Tech Solution of the Year
[SURVEY]: Is there anything we can improve for next year?
Virtual Scavenger Hunt for Visitors at a Tourist Destination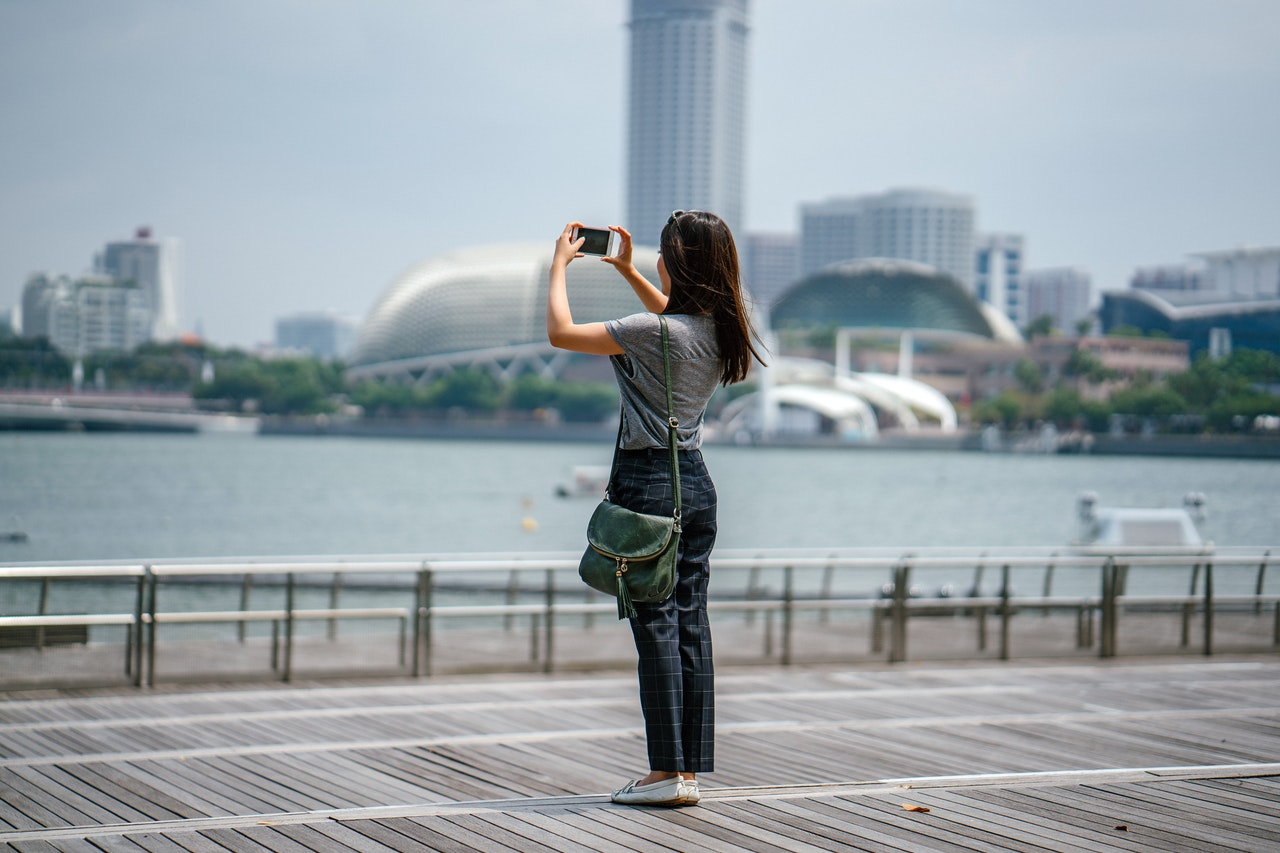 Zoos, museums, parks, and cities use virtual scavenger hunts as a great way for visitors to learn more about the destination. With little effort, destination management teams can create an always-ready and on-demand scavenger hunt experience to help visitors get the most out of their visit.
Visitors can go around snapping photos and video, answering trivia, scanning QR codes, and checking-in via GPS using their mobile device as a fun and effective way to learn, explore and interact with their world.
Depending on your goals, the experience can serve as either a more interactive, virtual guide or a test-your-knowledge type experience for visitors.
Goals for Visitors at a Tourist Destination
Challenges typically center around:
Increasing local knowledge
Providing a fun guide for visitors to learn and explore
Capturing fun moments
Example Virtual Scavenger Hunt List for Visitors of a Zoo, Museum, Park, or City
A few examples to serve as inspiration:
[PHOTO]: Strike a pose with the Rocky Statue by the Art Museum stairs. [Philadelphia, PA]
[VIDEO]: Take a video of your reflection in this public sculpture created by Indian-born British artist Sir Anish Kapoor, that is the centerpiece at Millennium Park in the Loop. [Cloud Gate, Chicago, IL]
[QUIZ]: What is the name of our newest feline friend? [Philadelphia Zoo]
[QUIZ]: Who is credited with discovering the city?
[QR CODE]: Scan the QR code by the entrance to the park that shows all of the rules. Be sure to read the rules for safety.
Virtual Scavenger Hunt for Students in a K-12 Classroom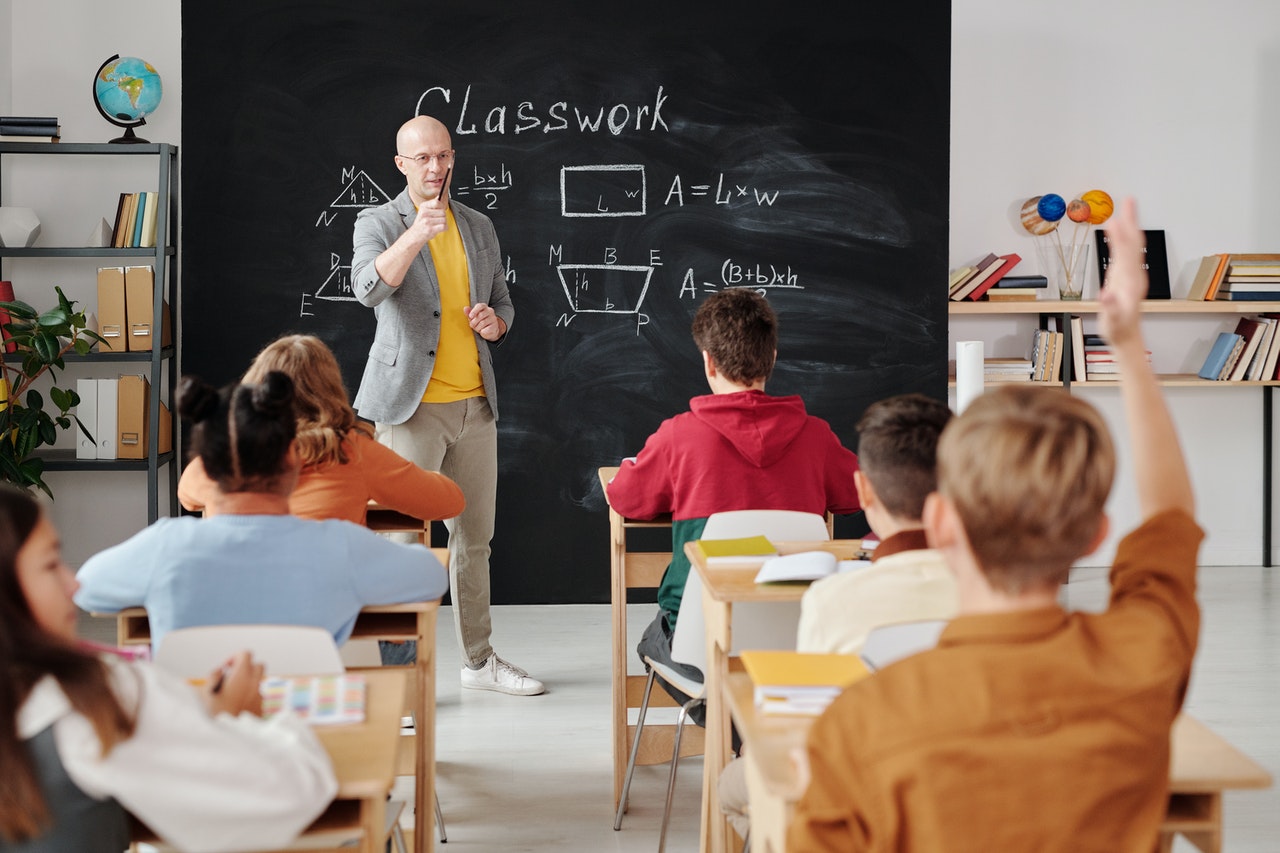 With so many classrooms forced into an unprecedented virtual classroom experience, schools and teachers face huge challenges with keeping students engaged while learning from home.
Teachers, parents, and school administrators are always looking for ways to make learning fun and interactive. With a virtual scavenger hunt, you can reinforce things students are learning in class, have students share what is happening in their world, and provide an interactive medium for them to apply their knowledge. It's fun, it's easy to organize, and it can easily support your learning goals.
How to Organize a Virtual Scavenger Hunt
Now that we know how we can benefit from a virtual scavenger hunt, the next step will be getting into the details and organizing the experience for your audience.
Luckily, as we've mentioned a few times already, there are ways to organize this type of experience very easily online and roll it out to your audience with a push of a button, using a scavenger hunt app.
1. Use a Virtual Scavenger Hunt App to Organize Everything
Want to set up a customized list of challenges (or have a professional organize your list for you)? Want to roll out the experience to your audience instantly and make it easy for them to participate? Want a system to track all of the progress for both you and your participants instantly and accurately?
Well, then do yourself a favor and use an app like Scavify to set up, organize, and run your event. It will save your countless hours of effort while also providing you with a professional experience that looks great and includes other interactive features like leaderboards, photo streams, liking and commenting on photos/videos, social sharing, push notifications, custom branding, and more.
2. Create an Amazing Virtual Scavenger Hunt List
Now you're ready to set up your list of challenges for your audience to complete. Depending on your audience, you may have different goals on what you want to accomplish with the experience. Do you want it to skew more social, more educational, or just focus mostly on the fun? (or all of the above of course).
We covered a few examples above so check them out for some starter inspiration. If you want a professional team to build your experience for you, reach out to a company like Scavify who specializes in these types of experiences.
3. Make your Virtual Scavenger Hunt a Success (Hint: make it interactive)
At the core of every good scavenger hunt experience is a strong list of challenges for participants to complete.
But the key to a truly great scavenger hunt is the interactivity. This needs to be designed into the process from the start. There are many ways to dial up the interaction, but here are some ways you can bring that interactivity to each audience.
Leaderboard
A real-time leaderboard showcasing the scores of participants will help keep everyone connected to how everyone is progressing. Highly recommended if your experience is going to include some competitive elements.
Photostream
If you're looking to create a connection between teams and individuals, a photostream that posts the photos and videos that everyone is taking in real-time will help do just that.
GPS check-ins
Don't just tick something off of a list. Prove you have been to specific location using your device's GPS.=
Photos
A picture says a thousand words and that especially true in a scavenger hunt.
Videos
The only thing better than photos in a scavenger hunt is videos. Capture the best form of everyone's interaction.
Quizzes
Set up quizzes to test your audience's knowledge and have the app score and respond instantly.
Surveys
Ask survey questions that prompt your audience for feedback.
QR Codes
Verify that participants have been a certain location or seen a certain piece of information by having them scan strategically placed QR codes. QR codes can be place physically or on digital mediums (websites, social media, videos, etc.)
Social Media
With such great, unique content coming in from your participants' photos and videos, be sure to share all of the action with your social media channels. The Scavify app makes that effortless.
Notifications
Need to update your participants about something in real-time? Use push notifications to provide updates.
FAQs for Virtual Scavenger Hunt
1. How many people can participate?
Anywhere from 2 to tens of thousands (or more). The great thing about virtual scavenger hunts is that you are not limited to any physical or logistical space constraints of a traditional event. The optimal number of participants will vary based on the experience you want to build, but with apps like Scavify, there is no limit to how many you can have participate.
2. Should we do teams or individuals?
This will depend on the goals of your experience. Since your list of challenges for participants to complete by themselves can be designed around creating social interaciton, you don't need to rely on teams completing the same list together to get that type of social benefit. However, sometimes working together in teams is the best way to create the engagement you desire.
3. How long should it run?
Virtual scavenger hunts can run anywhere from a few hours to days, weeks, months, and even years. This, again, will depend on the type of experience you're looking to create. Do you want a one-off quick hit of engagement or do you want something more sustainable and ongoing? Virtual team building activities are typically a few hours to a few days. Conferences and trade shows typically work best over the course of a few days or more. Workplace employee onboarding and engagement programs may run a few months or an ongoing basis. Campus programs typically run for a few weeks or months.
4. How can we be COVID-friendly?
This is as simple as designing challenges that are conscious of trying to practice safe social distancing, including limiting interaction with other people and avoiding close contact indoors. Focus on challenges that people can complete on their own and outdoors. Photo, video, quiz, survey, QR code, and GPS challenges can all be designed to provide a contact-less experience for participants.
5. Should we award prizes?
Prizes and rewards are great incentives to maximize participation and overall engagement. They can be monetary or non-monetary in nature and which will work best for you will ultimately depend on what motivates your audience most.