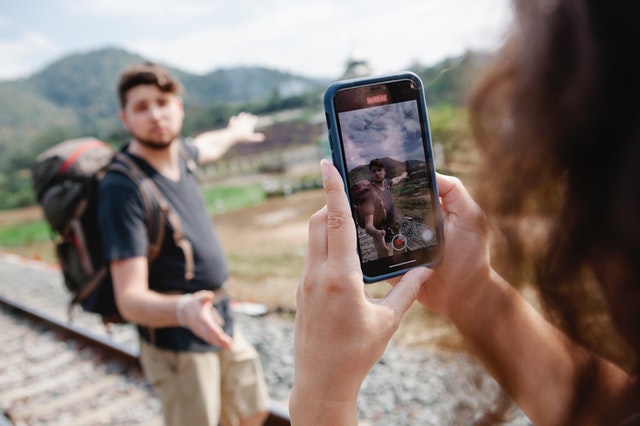 What's more fun than a scavenger hunt? How about a video scavenger hunt!
What is a video scavenger hunt?
A video scavenger hunt requires finding items or completing challenges and using video to provide proof or evidence of finding the item or to capture the completion of the challenge.
Smartphones are changing the ways people enjoy their free time and the ways we engage in different activities. Scavenger hunts in themselves are already a good time for people of all ages. Whoever tells you otherwise clearly has never done one as an adult-- they can be even more fun than when you were a kid!
Getting Started with a Video Scavenger Hunt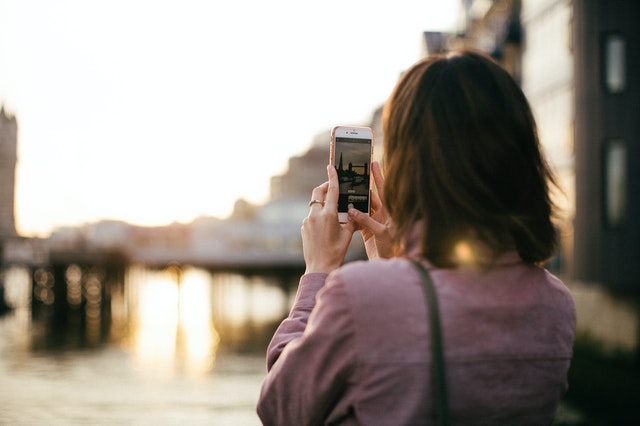 So, what are you to do if you decide that you want to do a video scavenger hunt?
Well, first you need to figure out exactly how you want to do it, what kind of challenges and item you want to have, how many people will be involved, and when it will take place.
That might sound like a lot, but it's actually a simple process.
In this guide, we'll walk you through planning the perfect video scavenger hunt, from choosing the tools to help you along the way to providing a list of ideas and examples to get you started.
First up, let's talk about how to plan and execute your video scavenger hunt.
How to Plan a Video Scavenger Hunt
Scavenger hunts are great for groups of all kinds and sizes. You'll need to think about yours when it comes to planning your hunt.
For starters, how many people will be playing?
If you have a lot of players, you might not want to have a ton of clues, or the game could take hours to complete.
Consider why you're doing the hunt, too. The type of video clues you use for employee onboarding training might be different from video clues on a sightseeing scavenger hunt while you're on vacation, for example.
One of the best things that you can do is enlist the assistance of a dynamic scavenger hunt app like Scavify. These apps can help by providing you with plenty of options, pre-planned lists and hunts, and more. They even have templates that you can customize to your needs and can help plan specific hunts if you want something totally unique. Plus, the best apps have packages and platforms designed to handle all kinds of groups and uses.
Video Scavenger Hunt To-Do List
So how do you create your video scavenger hunt? On your to-do list for setting up the hunt, you should include:
Choose the scavenger hunt app/platform. When doing video hunts, this is the best option. The app and plaftorm will help organize everything, capture and upload videos, and allow other teams to see the videos and even interact with the videos using likes and comments.
Create your list of challenges. Decide how many challenges or items you want to have on the list for participants to complete. Also, decide the tone and purpose of the challenges. Will they be fun, clever, encourage exploration, encourage social interaction, reinforce learning about subjects, be related to work, etc.
Invite your participants. Plan how many players will be involved and whether you want the hunt to be competitive or just a fun activity for everyone to do at their leisure.
Don't Forget These Important Tips
You should also make sure that all players have a phone that's capable of downloading the app that you will use and taking the videos for the hunt. Fortunately, the apps available today are fairly universal and designed to be user-friendly.
When planning your hunt, decide where it will take place (in person or remotely), as well as the exact location. You'll want to consider things like the time of day and whether you'll be in an area where recording is permitted, but that's usually not a big issue in public. Some locations are better for these hunts than others, but with smartphones, you really can make videos just about anywhere.
If you're going to do this with a remote team, decide whether you're going to plan a day off of work or if you're going to do it after hours. Most people won't want to stick around after work to play, though, so consider making it a part of the regular workday. Basically, make sure that your hunt is fun, accessible, and not something that people feel "obligated" to do. That defeats the whole purpose.
25 Examples and Ideas for Video Scavenger Hunts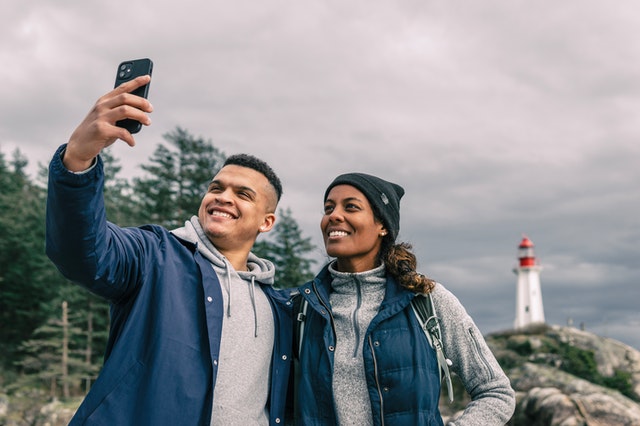 Now that you've got the basics down, let's talk more about the fun part - creating your hunt.
Video is a lot more interactive and engaging than just checking items off a list or scanning a QR code to complete a task. It's also a fun way to get to know people, their style, and personality.
Here are some examples and ideas to help inspire your own hunt - or you can just use the ones listed here.
Some are designed for general use, while others are geared more toward employee engagement or tourism. We tried to offer a little something for everyone to ensure that there was plenty of inspiration to choose from.
Take a video of the first thing you do when you wake up (for remote team building, this kind of "life" video can be a great way to feel connected).

Find the oldest landmark in the city and take a video of it as if you were filming a documentary and explaining its historic significance. Do it in a cartoon voice.

Take a video of someone speaking the local/native language (for foreign scavenger hunts).

Find a viral video and copy it. Submit your version to complete the task. You can also choose the video for them to copy instead.

Use your video camera to record what you see from your desk or screen. Share it with the group.

Instead of taking a video, have everyone share the funniest video on their phone at the moment.

Have a GPS clue that takes people to a specific location and then have them record their arrival like they're discovering it for the first time.

Pandemic tours: Have people take you on a short "tour" of their pandemic life-- show off their toilet paper stockpile, their quarantine comfy clothes, or just their daily home life in 2020.

Create riddles that people will need to solve to film a certain item or situation. Then, have them film it and submit it for points.

Charades: Give people a scenario to act out without using words. Add a time limit to make it fair and see what people record.

Use video to have people make their own "company tour" or promo video. This is great to get employees engaged and gauge their satisfaction.

Have people choose their own favorite gif or TikTok video and recreate it in their own unique way. You can also have them copy it exactly if you want to award the best look-alike.

Take a video during your family's evening time and share it with the team (again, this is great for remote team engagement).

Find a group of ducks roaming around and take a short video narrating their conversation.

Go find a stranger and have them do push-ups and take a video of it for proof.

Reenact a scene from your favorite movie in public and film the crowd's reaction.

Sing a song to a stranger and film their reaction. This can be fun if you can find people who are willing to play along.

Visit a popular location or landmark and reenact something that happened there (a historic battle, a speech, etc.).

Pretend to be a talk show host and take video interviewing strangers on the street.

Record a promotional video for your job like it's something that people want to buy and share it with the group.

Have the team create a group sing-along and record it. You can pick a song, let them pick, or even have them make one up and try to keep it going for as long as possible.

If you're playing in teams, a great idea is to capture a "secret" video of the other team-- the first team to do it successfully wins that task.

Have people take a video of themselves reading the first page of the employee manual like a TV show announcer.

Interview your kids and share it with the group or team. This can be a fun way to learn about your team members and their families.

Let your kids film a short video and share it with the group to see life from their perspective.
What other ideas can you think of now that you've seen this list?
Benefits of Video Scavenger Hunts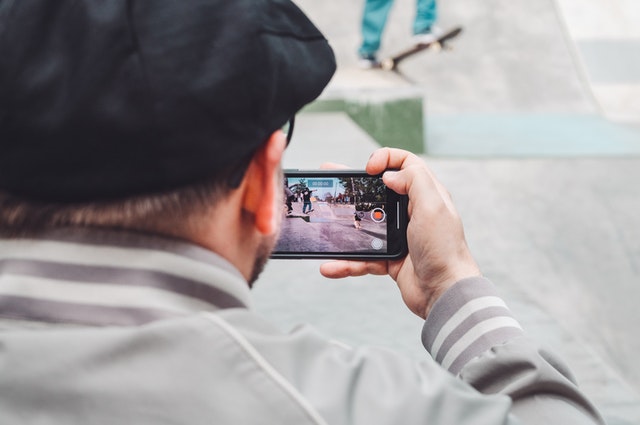 There are a lot of different ways that you can use scavenger hunts. They're fun for team building activities, events, group activities, colleges and universities, tourist destinations and more.
They're even a great choice for employee team building and onboarding, offering people a better way to connect at work. Imagine being able to design a video scavenger hunt to ensure that new hires know how to do their job, rather than just quizzing them or seeing how they do in action.
There are so many ways that you can go with video scavenger hunts. These are better than traditional hunts because they're more interactive and they get people engaged. They also allow people to express themselves and open up to the team a little more. Here are some of the biggest reasons that people choose video scavenger hunts.
1. Promotes Teamwork
Having people work together on a scavenger hunt with videos is a great way to encourage teamwork and see how well people can work together. This is important for employers and schools, as well as other organizations and groups.
2. Encourages Creative Thinking
Videos allow people to break out of their shell and get creative. Especially when you choose quirky or silly challenges or fun videos, it can force people to think differently, which is good for everyone.
3. Encourages Bonding
Again, for remote teams or corporate team building, scavenger hunts are a great way to promote bonding among coworkers and help people connect with one another outside of the office.
4. Challenges Problem Solving
No matter what industry you work in, problem-solving skills are a must. Therefore, scavenger hunts are a great choice to force people to solve puzzles and clues to accomplish various tasks. Adding video makes it even more dynamic and fun.
5. Promotes Critical Thinking
These hunts are designed to make people think. Rather than just posting clues, you can come up with creative riddles and puzzles that make it challenging and give people a little brain fuel at the same time that they're having fun.
6. Lets People Have Fun
These days, everyone is busy and fun can be hard to come by. Virtual and video scavenger hunts can be a great way for people to just let loose and have a little fun.
These are just a few of the biggest benefits of video scavenger hunts. No matter what you're looking for, you're sure to find plenty to enjoy. Even if the only thing that you expect is to have a good time, the video scavenger hunt will deliver.
Get Even More Inspiration from Scavify

In case this list hasn't inspired you enough, Scavify is a robust scavenger hunt app designed to give you everything that you need and more. You can find many pre-planned hunts, custom hunting options, and even hunts that are designed for specific groups or uses, such as employee engagement and team-building. It's all about getting more out of your games, thanks to the advances in technology.
Whether you're looking for a specific hunt or you just want a new way to enjoy this great activity, the app has everything that you need. The interface is easy to use and there are platforms available for iOS and Android, and the Scavify team is available to help you every step of the way. You can drive engagement and measure results with ease, thanks to the backend features, as well.
If you're ready to start planning your hunt or just want to learn more, contact Scavify today.