Team building activities are a great way to bond as a group and to create better and more effective problem-solving skills.
Teams who engage in team building activities are much more likely to work effectively together and they will feel a sense of an almost familial bond that can withstand the challenges of all kinds of stress.
Feeling connected to the other people on your work team can help you to understand one another's work styles. This can mean that your team will be able to help each other more effectively and meet the demands of challenges with ease. Team building activities are very fun as well, and this is a great way to lift the mood of your team and create better morale overall.
If you are ready for some really fun and engaging team building activities that will make your team connect and have fun in NYC, read on!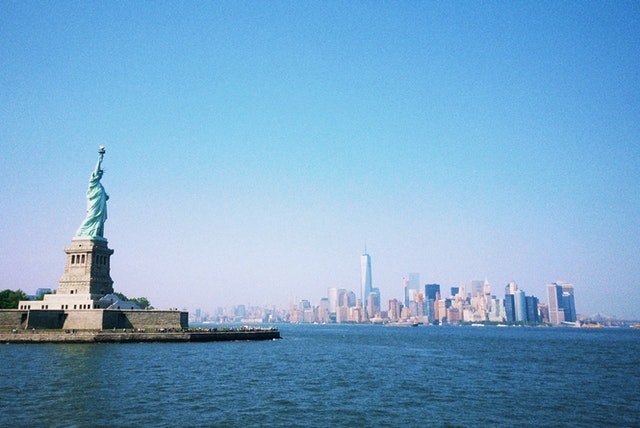 What Are Team Building Activities?
Team building activities are activities that by their nature or by design facilitate interaction amongst members of a team, typically encouraging group strategy, social interaction, group learning, and communicating.
There are many ways to create team building activities. You can create tasks, games, quizzes, and even use scavenger hunts for your teams to help them to work together and create fun memories.
Why Team Building Activities in NYC?
NYC is one of (if not THE) greatest places to host or participate in fun team building activities. Its just full of incredible places to see and there are endless noteworthy locations that everyone should interact with if they are visiting or even if they live there.
Any kind of team building activity that you pick will generate improved morale as well as kick-starting productivity when the team has finished the activity. There is no end to the kinds of fun that your team can have doing quizzes, video challenges, and racing to complete tasks competing against their fellow teammates.
Many team building processes are done in the office or in surrounding areas and often use games and rewards to make the teams motivated to work together and learn while having fun.
If you are located in New York or are going there with your team to visit or for a convention, you should use this opportunity to create a much more memorable team building experience!
17 Best Team Building Activities in NYC for 2021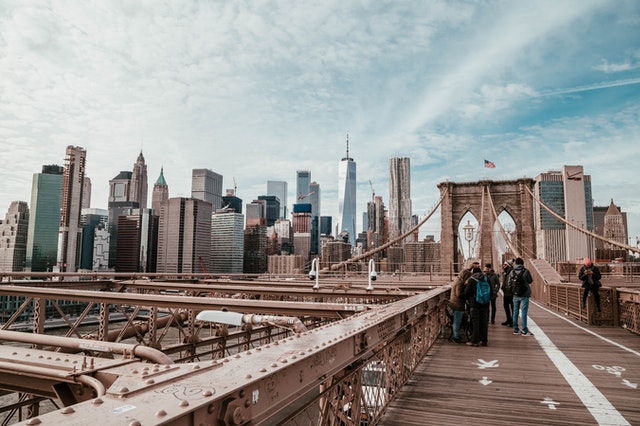 Below is our hand-picked list of the best team building activities to do in NYC.
1.
Scavenger Hunt Adventure

NYC has just about everything. The best museums, food, and art, entertainment, shopping, culture, and history in the world. It would be impossible to see and experience everything in one day (and likely a lifetime). However, you can curate a scavenger hunt adventure for teams to race around seeing the top 10 or 20 things to see/do/experience.
Not only will it serve as the perfect roadmap for seeing the best NYC has to offer, but it will also encourage teams to get out of their comfort zone and complete "challenges" at different locations to encourage actually interacting with the city - not just observing it.
Have teams snap photos or take fun videos doing wacky poses or skits around town. Include GPS check-ins to verify what teams made it to what locations. You can also ask trivia questions to increase learning and test everyone's local knowledge. You can even place QR codes throughout the city and make sure that your teams check-in at all of them as they learn about the history and culture of New York or the unique sites and experiences that are on display throughout the city.
If you want to make sure your teams see as much as possible, make it a half-day, day, or even multi-day adventure.
Use Scavify's mobile scavenger hunt app, to run your hunt. They have pre-built lists, will organize and track your teams progress, and handle all of the logistics for easy deployment.
2.
Learn from the Best Chefs in the World with a NYC
Cooking Class
NYC is full of culinary history and chances to engage with top chefs from all over the world! NYC is a center for amazing food and your teams will get the chance to experience this culinary immersion with this activity.
No matter which way you leverage a cooking class with an expert, your team will have tons of fun and will learn cooking skills that are connected with problem-solving skills that can be used at work to create solutions to the team's demands.
3.
VR Games Day
NYC has some really amazing VR locations that offer up tons of games and experiences that your team can enjoy together. Have your team strap in and play VR tag, enjoy a virtual roller coaster, or drive virtual race cars together.
VR locations usually offer up other kinds of video gaming opportunities too. This can be a really great way to have a very low-stress team building experience that should be documented with videos of team members playing their VR games.
4.
Escape Rooms
There is nothing that personifies team building skill development like an escape room experience. Escape rooms require all kinds of deductive skills and your team will need to solve many kinds of puzzles and memory challenges as they proceed through the escape. There is nothing as exciting as having escaped the room and your team will feel accomplished and connected to one another when they do so!
Being able to work together on a high-pressure, yet fun problem-solving experience is a great way to build lasting bonds as well as lasting memories, and this can be very informative for you as their leader to help the team where they were not able to succeed. This kind of fun activity creates measurable opportunities for team growth.
5.
Statue of Liberty Cruise and Tour
Send your team to the Statue of Liberty to learn about this historic monument to national pride and see it up close and personal. This is a location that is quintessentially NYC, and your team absolutely must visit this spot.
6. Explore
Central Park
Another spot that your team has got to see! You can send them to do a fun activity here like skating on the Wollman Rink in winter or the Central Park Zoo in summer. There are also other fun activities to do and see inside the park from the Belvedere Castle to Strawberry Fields.
7.
Visit the Central Park Zoo
Visiting the zoo is always an easy and fun team building activity for teams. It's a nice place to take a walk, see some cool animals, and learn more about each other as they walk and chat. NYC's Central Park Zoo is a great place to check out while you're in town or if you live there.
8.
Go Bowling on the Chelsea Piers
This is a classic team building activity that is more slow-paced and enjoyable for a team that is not into adrenaline-style sports action. NYC has tons of beautiful and unique bowling alleys that you can take your team to for this kind of classic team building bonding. Bowling is a great pastime that is a slower-paced version of the adventurous opportunities that you can find in other more active games.
9.
Check Out Endless Entertainment at
Rockefeller Center
The home of NBC-TV and lots of other media outlets, this art deco skyscraper is everything that NYC is all about. Bring your team here to have them hold a mock interview with tourists or make sure that you have them check in at the observation deck for amazing city views that you cannot get anywhere else. If it's wintertime, your team can ice skate at the skating rink as well!
10. Put on a Performance at
Broadway
What is more NYC than Broadway? While you may not be able to send them to a show, you can have them check-in in the district and experience the excitement and hustle and bustle of this area.
Have them head down to Shubert Alley to see the most historic part of this portion of the city and have your team create a skit that they record for posterity. There are so many historical parts of the theater district that you might have trouble deciding which part of this iconic area to send your teams to see.
11.
Adventure Theater
This is like an escape room that is more puzzle-based with a party environment. This is one of the most fun things that you can do in NYC, and your team will love this guided tour of puzzles, mystery, and food and drinks that are sampled along the way. This is like a combination of a food tour and a city tour, and your team will love the fun and silly games they get to play along the way.
12. Get Teams out of their Comfort Zone with Improv
NYC is the place for aspiring actors and comics and you can send your team to an improv outlet for some guidance and practice in the art of improv. Video the best skits and make sure that your team offers up cheering and laughter in support. Make sure your teams consider group improv as an option as well and have them plan out skits that involve more than just one person as they learn about creative collaboration.
13. Tour the
Empire State Building
You have to send your team to visit this landmark which is one of the most famous landmark locations in NYC. This was the tallest building in the world until the World Trade Center was built. Have your team pop up to one of the observation decks to catch sight of the city from a new angle.
Charity is a big part of the culture of NYC, and you can find many charitable activities that give back while offering fun. This project has teams collaborate as they build skateboards which are then donated to kids in need or given to children for their birthday or in superhero gift boxes.
15.
Harbor Cruise Adventure
There are many boats that offer local harbor cruises and your team can enjoy this relaxing getaway while they learn about the city and see the sights from the water. There is something special about seeing the city the way that new immigrants would have and this kind of relaxing adventure lends itself to trivia or board game-style team building as well.
16.
Walk the NYC High Line Together as a Team
This former rail line has been transformed into a walking path high above the city. You can see so much of NYC this way and visit many parts of the city from up high. This is a great way to enjoy nice times of the year and offer check-in stops for fun games and other team building activities along the way.
17.
Of Course,
Times Square
What is more New York than Times Square? Your team absolutely must see this part of the city and enjoy the crazy hustle and bustle that never ends in this iconic location. This is the perfect place for a check-in, a photo op, or a video challenge that involves posing for one of the massive billboards that surround the square.
Using Scavify for Your Team Building Activities in NYC
The Scavify app is a perfect way to organize your team building activities. You can:
Use the app to host fun scavenger hunts

Capture fun group photos in front landmarks like The Charging Bull.

Try out some yummy local food in Chinatown and video the experience.

Answer trivia after visiting The American Museum of Natural History.

Use the tasks feature to see your progress along the route to Brooklyn.

Place a QR code near key locations and make sure that teams use the app to check in.
All of these functions generate data that shows team performance as well as interaction success, making it easy to use this fun time together as a way to create long-term team improvements.
NYC is the Perfect Place for Your Team to Bond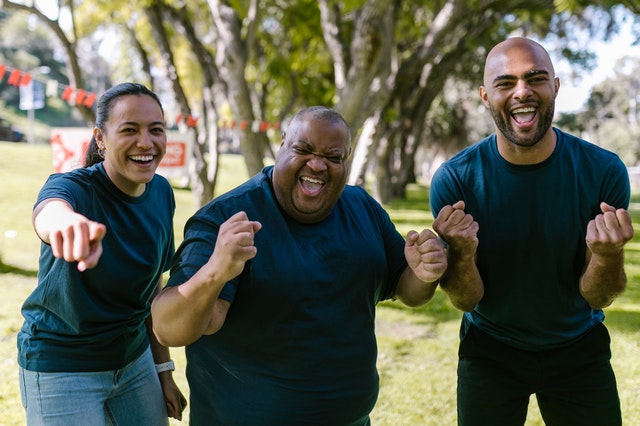 NYC is the perfect location for team building activities. There is nothing in New York that is not memorable, from the food to the locations you can visit, to the museums and the theater district. New York has something for everyone and many great places to visit and see as you foster team building and connections.
Send your team on a scavenger hunt around the city, have them take on a specific activity for their bonding experiences, or make sure that they see all the main attractions that the city has to offer. Problem solving and discussion are an innate part of navigating such a large city and the activities that your team can engage in while they see the city will make lasting memories for them as well as lasting bonds.
NYC is a great place for you to create the perfect team building activities in 2021!