Onboarding new hires who are starting work remotely can be a big challenge for organizations.
You want to be sure that these new people feel comfortable and invested in your company right away, but that can be tough to do when you are not able to onboard people in person.
Onboarding does not have to be a struggle through virtual means, especially if you use the right processes to make people feel welcome and connected to their new teams right off. There are some simple tools, strategies, and activities that you can use to get your new employees onboarded easily and effectively without the process feeling impersonal.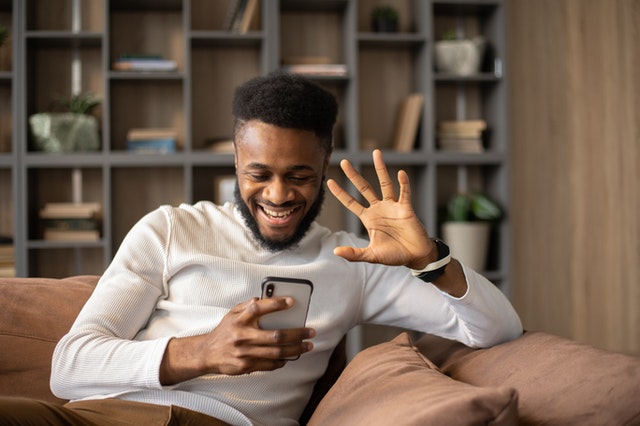 What is Virtual Onboarding?
Virtual onboarding refers to transitioning and acclimating a new hire into an organization through remote means. In other words, not doing it in a physical, face-to-face environment. Typically, this utilizes web-based technology to provide documentation, training, and employee engagement activities.
Why Your Virtual Onboarding Processes Matter
Onboarding is the first contact that an employee has with the internal processes and culture of your business.
You do not want them to feel that they are just another number or that you are inconvenienced by onboarding them.
Onboarding is also the first step in training new employees for their new job with your company. You want to make sure that your process for onboarding sets the right tone for all of the future training that your new employees will enjoy when they are working for your company.
Onboarding needs to be welcoming as well as informative, and it is always ideal to have your new team member work with their new team for a portion of this process to get them familiarized with their new work team and the ethos and style of the team that they are joining.
What is Different About the Virtual Onboarding Process?
Virtual onboarding comes with a different set of challenges and opportunities than onboarding in person.
There's something to be said about the ease with which you can connect with a new employee in their home office through virtual means. You can connect at any hour of the day that works for both you and your new team member, and you can offer them the onboarding experience in the comfort of their own home.
The trouble of virtual onboarding is that it can feel impersonal, especially if you're not using video chatting features that show your face and the faces of your team. You have to take extra care to ensure your new team member doesn't feel uncomfortable or left out.
It's also important to make sure that the person that you are onboarding does not feel like there are lots of people throwing information at them or that they are on display while also making sure that they feel included.
17 Amazing Virtual Onboarding Ideas for 2021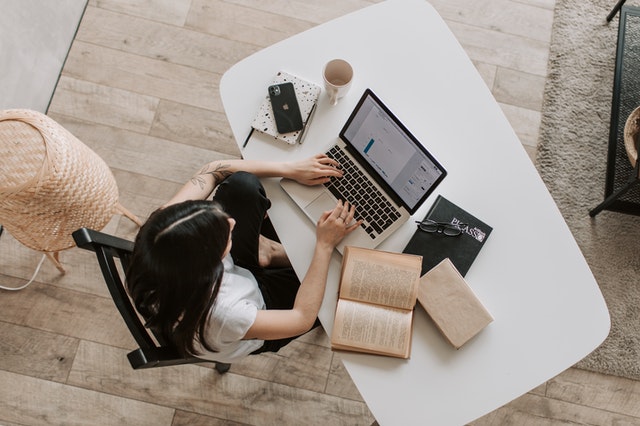 Ok, let's get to it. Below are the top virtual onboarding ideas for 2021.
1.
New Hire Virtual Scavenger Hunt

Onboarding new hires can be tough when you can't bring them into the office to get comfortable. This is where online team building activities like a virtual scavenger hunt can really improve the onboarding experience for your new hires. Having some fun and working together with their new teammates virtually can help break the ice and get the ball rolling on a great long-term relationship.
The scavenger hunt can serve as a journey that employees go through to guide them through the first 90 days (or beyond).
Using a platform like Scavify's scavenger hunt app, employees can snap photos and videos completing different "challenges" that center around company culture, socialization, learning, and acclimation. You can also include quiz aspects to reinforce things new hires need to know and help educate them about the organization in a very automated, yet interactive way.
2.
Run
Orientation in Small Teams
Orientations are a common part of the onboarding process, but you can make this an opportunity for engaging activities with a new employee's team rather than bringing in lots of new hires to a large onboarding meeting that feels impersonal. People working from home will likely get bored and not pay much attention to a meeting that is generic and full of attendees.
You will offer a much better onboarding experience to your new hires if they are onboarded with small groups. You can include some general discussion and chances for your new hires to meet one another this way in a more personal way. You can even include games and other activities in this process!
3. Host Short
Virtual Coffee Breaks
This can be a great way to check in with your employees and help them to feel connected to their teams during their first weeks of work. Have senior team members meet with these new hires and ask them how their first week is going and or just have a quick chat to check in with them to help make them feel more comfortable. This can also be a great opportunity to engage with the entire team for brief team building activities and games.
4.
Play Office Games Together
Getting your team together for fun team building activities when you have a new hire on the team can offer up a great chance for your teams to engage with one another and strengthen existing relationships while also learning how to work with your new team members as well. These kinds of activities build lasting bonds and allow your new team members to get to know their fellow employees during a fun activity.
5. Learn about Teammates with a
Photo Sharing Event
Learning about your teammates and new team members can be hard if you cannot walk over to their cube and say hello. Many people share images of their family, pets, and favorite places in their cubicles, but you will be missing out on seeing these items if you work virtually.
Have a photo-sharing event with a discussion to share your virtual "desk" decorations as a team. Your new team members can share images of their family, hobbies, favorite places to visit, and their hometown if they do not live close to you. This can be a great way for your teams to get to know one another and understand each other's goals and personalities.
6. Reflect and Focus with
Mindful Mondays
This is a great way to welcome group bonding through group meditation or 10-30 minutes of thoughtfulness. Most importantly, it signals to new hires that you care about their well-being and for them personally. Invite your teams to attend group meditations for a set period of time during Mondays or invite them to share some ideas to the team about how they are handling stress during their workweek.
Alleviating stress as a group can be a great way to turn your team's focus to health and stress management. This might not seem like a virtual activity that can build lasting bonds in your teams, but you would be surprised to see how effective this kind of activity can be at creating deep personal connections.
7.
Host
Themed Meetings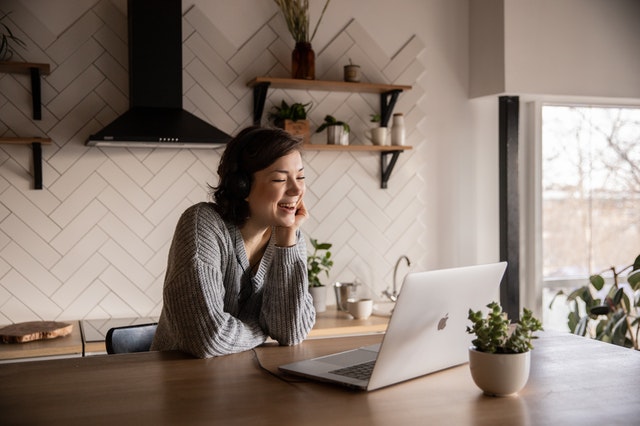 These kinds of meetings can be fun opportunities for your team to show up in silly or ugly sweaters or to wear their favorite costume to a virtual meeting. You can set a theme like Harry Potter or The Office and see what people show up wearing! This is a good chance for a photo opportunity as well to commemorate this fun event for future giggles.
8. Offer
Digital Perks to Virtually Oboarded Employees
Keeping teams on track and engaged can be really easy when you offer fun perks like gift cards and other little prizes for hard work or attendance. New employees will love being given an onboarding coffee card or other gift and they will be happy to jump into these kinds of goal-based rewards.
9.
Set Up Virtual 1-on-1 Meetings
If your new team member has never met anyone in their office, you can help to increase their feelings of comfort by setting up small meetings that are face-to-face with this new teammate. Bringing a small group together and having them lead a virtual meeting together can be a fun way to engage the whole team with a new and fun meeting process.
10.
Engage With Guest Speakers
Having a guest speaker give a virtual talk can help to engage new hires as well as your existing team. Whether the speaker is someone in-house like a senior leader who has some expertise to impart or if you hire an outside expert, it will be refreshing for new hires to hear from a variety of people during their new hire journey. Again, this will help new hires feel assured that you care about their growth and learning beyond just the day-to-day tasks they are responsible for, which can a long way to making sure they feel connected to the company and cared about.
11.
Offer Q and As Virtually
Many new employees feel a bit bewildered when they are new, and working online only can make this really tough for those who have questions. Offering a general Q and A can make it possible for new employees to get their questions answered while also not having to be the one asking all the questions.
12.
Play Online Trivia Games
Trivia is enjoyable to nearly everyone, and new employees can learn about their teammates as well as enjoying a fun game experience with their new team. You can also make this process include trivia about their new job and the rules and regulations at your company to help cement these rules and expectations.
13.
Send out Care Packages
This is a great tool for offering new employees a fun little reward for being welcomed onto the team. You can send out gift cards and virtual items to these new employees along with a welcome message and maybe a welcome video from key staff or team members.
14.
Make Virtual Onboarding Self-Paced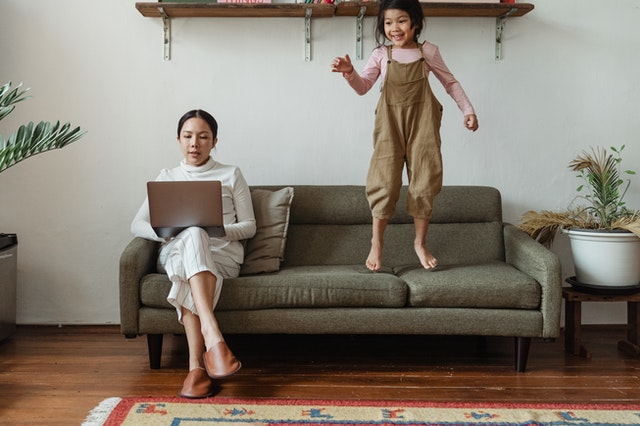 For some companies, self-paced onboarding is a great way to welcome people into the fold. Many people are comfortable with completing their training on their own time and at their own pace. This can relieve the pressure on new employees that might make them feel uncomfortable or pressured right off the bat.
15.
Welcome New Employees to Share Information
If you want to create a chat or an email thread that allows new employees to share about themselves if they want to, you might find that this creates quick bonds between team members right off the bat. Your new teammate can share images or videos and talk about where they used to live or their background, or their hobbies.
16.
Host Team Lunch Virtually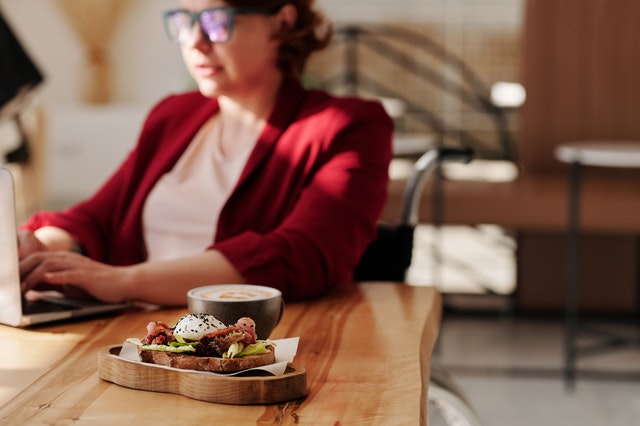 Many businesses that used to work in the office together would head to team lunch for bonding time, but you can create this opportunity in your virtual reality by sending out a gift card for lunch for each employee and then invite everyone to attend the lunch virtually and chat and decompress.
17.
Encourage Friendly Competition
Offering your team members the chance to compete can be a fun way to incorporate fun into your daily processes for your team. You can set up a competition around just about anything, whether it's learning objective based or just for fun. For instance, individuals or teams pitch their best new product ideas, produce a short film on the company's culture, or share their best photo or video with a personal story attached - anything you can think of really. These kinds of opportunities help break the ice and, can create quality memories, and are lots of fun for new employees.
Use Scavify to Create an Interactive Journey for New Hires

Scavify's virtual scavenger hunt app helps HR teams creative interactive journeys that new hires can complete virtually anywhere in the world. With Scavify's platform it is easy to set up a completely automated 90-day onboarding with just a few clicks. Additionally you can:
Create different tracks for departments and teams

Create introductory videos

Streamline the onboarding process step by step

Host and guide team-building activities

even virtually

Offer up fun online trivia and other games

Store images and videos for later use for the team
Being able to go to one location to enjoy the fun of joining a new team and becoming acquainted with the processes related to this new job can be a great way to get the whole team organized and comfortable with one another using a single tool.
Virtual Onboarding Doesn't Have to be Tough
If you have been trying to welcome new team members but have been struggling to find the right ways to engage with them and make them feel welcome, these virtual onboarding ideas will allow your new employees to feel welcome and included in their new work team almost immediately.
Onboarding offers the first chance for your teams to connect with their new coworkers and you can create confidence in your new hires as soon as you offer up these great ideas and activities.
No matter what size company you own or manage, virtual onboarding can create challenges that are hard to attend to. You want to be sure that everyone feels included in the onboarding process and that your new team members feel welcome while also making sure that they get the right information to succeed in their new jobs with you.
Setting the right tone through the right kind of virtual outreach can be easy if you use these fun ideas for onboarding your new employees this year and into the future!
Top 10 Virtual Onboarding Ideas