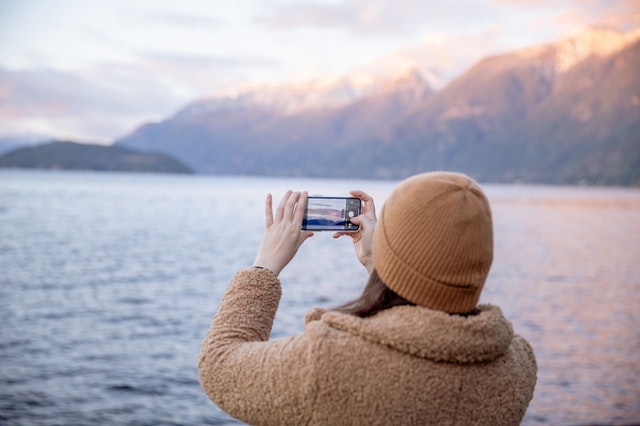 When it comes to planning a scavenger hunt, there is no shortage of information out there to help you. Finding it all in the right place, however, can prove to be another challenge entirely.
If you're looking for more than endless hours of scrolling through Pinterest or Google Images, we've got everything you need right here.
In this massive list, you'll find over 50 different scavenger hunt ideas for adults, ranging from amateur fun to serious sleuthing.
The Fun of Scavenger Hunts for Adults
Some people think that scavenger hunts and treasure hunts are just for kids, but that couldn't be further from the truth. In fact, now more than ever, people are finding enjoyment from classic activities like the scavenger hunt.
Whether it's a way to get outside and do something or just a way to connect virtually with friends or remote teams at work, it's a lot of fun and can be just about anything that you desire.
This list was created to help inspire people and show you just how much fun you can have out there. There are so many different ways that you can go, from virtual scavenger hunts to vacation hunts and even scavenger hunts for team building, and more.
Whether you're looking for something themed, specific, or even just want to see what's out there, this list has what you need.
The Master Scavenger Hunt List
Things to Find at Work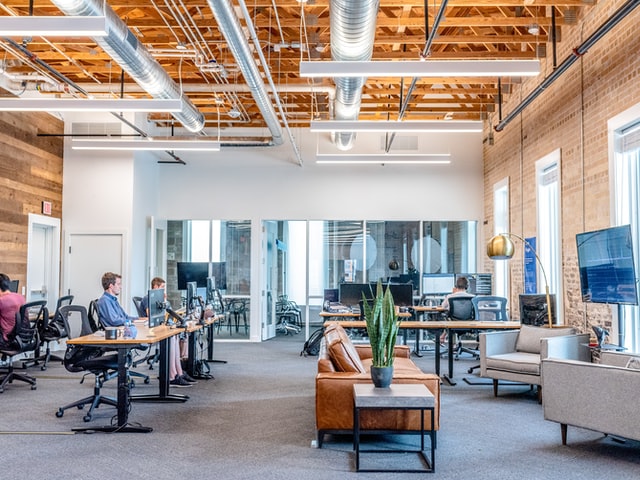 For team building and employee engagement, work scavenger hunts are becoming very popular and for good reason. If you're still in the office or physical work setting, here are some great ideas for a fun hunt.
Take a picture of your WFH desk or office setup

Snap a selfie taking a break in the break room or water cooler

Locate all of the "exit" signs in the building- make note of where they are.

Go introduce yourself to the newest employee and take a photo with them.

Share a screenshot of your computer while you're working.

Take a selfie with the boss.

Take a photo of the file room or storage closet like it's a real estate ad.

Find three people making phone calls and two people sending emails.
Things to Find at Home (Virtual Scavenger Hunts)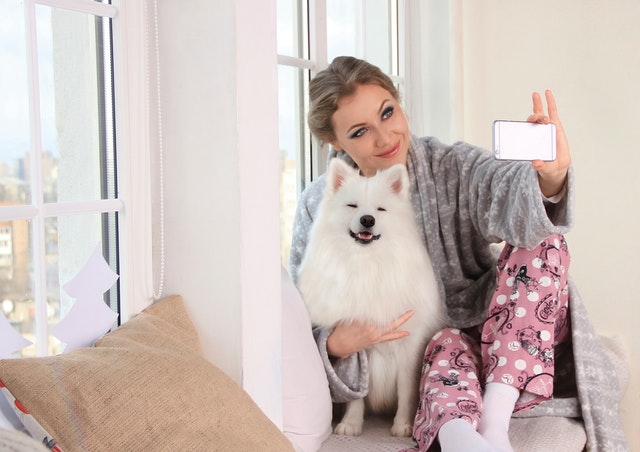 Finding things at home is easy, but it's still a great way to get people to connect virtually. Here are just a few ideas to help you get inspired for at-home or virtual scavenger hunts.
Share a pet selfie with the other players or team members.

Mimic or recreate a popular Tik Tok dance or viral video and share it with the group.

Mug Shot: Share a photo of your favorite coffee or tea mug.

Share a photo of your home office setup.

Share the view from your desk, even if it's a cluttered mess!

"Say hi, kids!": Have people with kids get a video of their kids saying hi to everyone.

Share a photo of your most recent meal.

Decades of sharing: Find something in your home that is related to a specific decade (80s, 90s, etc.)

Show off your safety: Share photos of toilet paper, masks, cleaning supplies, or other COVID-related materials and supplies. This one's a fun way to lighten the mood of the pandemic.

Share a picture of something related to your favorite TV show or movie.
Things to Find at a Destination
Destination and tourist scavenger hunts are always fun ideas. Not only do they allow you to explore, but they help you learn more about your location and allow you to try more things than you might on your own.
Find the oldest building in the city and take a photo with it.

Check out a specific exhibit at the museum and share a clip of why it's your favorite.

Find three different new types of cuisine to try. Create a collage and share a photo.

Find public transportation and take a photo with the driver (from a safe social distance of course)

Find an outdoor cafe and take a selfie with some new friends you made.

Look for unique rocks or shells on a nearby beach. Don't have a beach? Improvise.

Take a photo with a local celebrity or famous landmark.

Take a photo of enjoying the best perk in the lounge at your hotel.

Take a video of your hotel room or rental property like you're a travel agent.

Find a silly local sign and take a photo with it.
Things to Find Online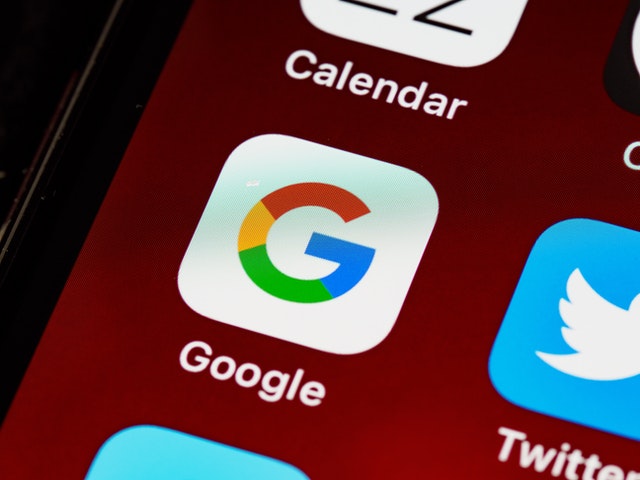 Online scavenger hunts are fun because there is no end to the things that you can find. You can task people with all kinds of searches and quests, and you will enjoy hours of entertainment with simple suggestions.
Google your name and find the most interesting link to your online profiles or presence.

Google the "worst selfie" and share your results with the group.

Find items online based on letters of the alphabet. This can be an entire scavenger hunt of its own.

Find the funniest zoom call YouTube videos that you can. Share two with the group.

Look for a viral video that someone in your group likely hasn't seen yet.

Search for the top trending hashtags related to your event or company (the reason for doing the hunt).

Find a funny meme that describes your personality and share it.

What gif best describes your attitude?
Photos and Videos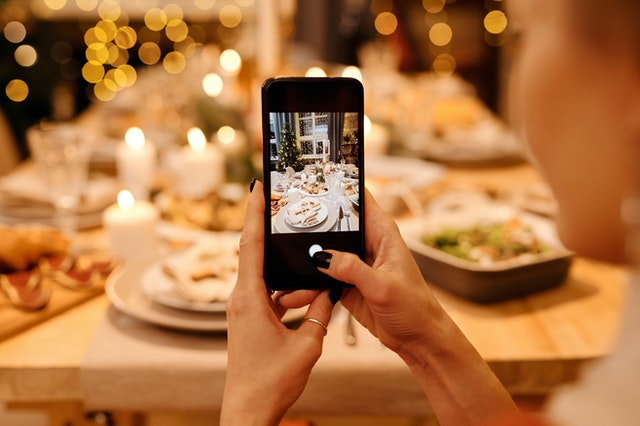 Of course, photos and videos are always a lot of fun. In today's world, almost everyone has a smartphone. Having selfies, videos, and other media as part of a scavenger hunt is a great way to encourage creativity and give people a chance to have a little extra fun.
Recreate a famous meme with your own photo

Make a viral video of your own copying the style of something trending

Share a photo of your pet. Bonus points if it's a selfie!

Take a video reporting the weather from your front door.

Search for a ridiculous phrase on Google like "doctor fruit loop" and find the funniest image.

Sing a song from a famous movie while standing in front of at least two people. Have one record it.

Take a photo of the craziest face that you can make.

Take a picture of a delivery truck outside.

Find someone walking their dog and ask for a picture.
Don't Forget the Riddles!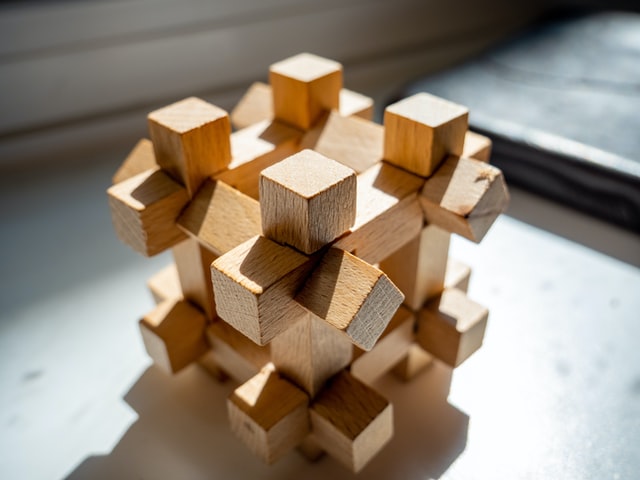 With any of the clues and ideas listed above, you can also incorporate clever riddles to make the hunt even more challenging-- not only do people have to find the item, but first they have to figure out what it is. Here are some examples to get you started.
Sometimes I'm firm, sometimes I'm soft. I can come from the store or even from a big cardboard box. (Mattress/bed)

The Internet is fun and it can be a good tool. Search high, search low, and then search Google for the coolest outdoor pool.

On again, off again, that's all I do. I'm not talking about relationships, I'm lighting the way for you. (Lamp)

If you're planning on going out, put me on first. I'll protect your head from the worst. (Hat/hood)

Round and round and round I go. Suds and duds and balled up socks, and if I'm not balanced, I'll take a walk. (Washing machine)

I can be a code or a card, or even made of metal and put on a ring. Without me, you're not getting in, that's a sure thing! (Key)

Work, work, work, with no time for play. Take a picture of the screen where you spend most of your day. (Computer)

I'm always running and sometimes find you running behind. I have my hands on my face and nothing but time. (A clock)

Good morning to all and to all a goodnight. Now get online and find Santa's favorite website. (Share your favorite online shopping platform)
The Rules
When it comes to creating the rules of your scavenger hunt, you can again follow those set out from a premade hunt or create your own.
Time:

Set a specific amount of time for tasks to be completed.

Difficulty:

Set different points for different challenges and items based on difficulty.

Winners:

Individual or team with the most points at the end wins. Ties can be broken by judging the top teams on their most creative photo or video.
Think about how much time you'll need for each item or clue that you choose and how much time you want to spend on the entire hunt. You can choose something small that has just 10 or 15 clues, or make a massive hunt with 50 or more clues. Get as creative as you want and take advantage of this unique way to have a good time and get people connected, both virtually and in person.
You will also need to decide whether you are going to have everyone hunt individually or if you will divide people into teams to complete the challenges. Either way, make sure that you decide this ahead of time so that everyone is on the same page.
All of the rules should be set out from the beginning so that people know what to expect.
The Benefits of Scavenger Hunts
Scavenger hunts are for people of all ages because they're fun. However, they also have other benefits.
They keep people's brains active and challenge their critical thinking skills. Plus, it gives you the chance to communicate better with others and build interpersonal relationships, whether that is for work or in your personal life. It can also allow companies to project an image of inclusiveness and corporate "fun", making employees feel like they are a part of a positive culture.
Scavenger hunts allow people to get creative and explore new areas, such as when they are used on vacation. They're also a way to enjoy the outdoors without just walking around. Right now, when activities are so limited, a good scavenger hunt can go a long way in refreshing the body and the mind.
Some benefits include:
Fun

Critical Thinking and Problem Solving

Audience Engagement

Social Interaction with Others

Explore and Learn

Opportunity to Go Outside (safely)

Creativity

Company Culture
Basic Tips for Planning Your Hunt
There is no right or wrong way to execute a scavenger hunt, but there are certainly some tips that can help make it easier. People have been doing these hunts for decades-- of course, why not learn from those who came before you? Here are some things you should keep in mind.
1. Choose Your Participants, List of Challenges, and Time
For starters, scale your game accordingly. Think about how much time you want to allocate for this event, then fill in the clues accordingly. What works best for you will likely vary based on your circumstances, but finding the right balance of participants, time allotment, and number of items to find is the foundation for success.
2. Use Physical and Virtual Items
Make sure that you don't limit yourself strictly to online or physical clues-- thanks to technology, just about everyone has a smartphone these days. That means that even if they're out exploring a new city, they can search for things online or use their GPS to help them along. Take advantage of things like this when planning your hunts.
3. Use a Pre-Built List (and Customize It!)
You can create your own clues or hunts if you want, but you don't have to. There are plenty of ideas and premade lists you can get from companies like Scavify who specialize in scavenger hunts. You can even find places to get custom-made lists for a special event or team building activity if you want.
There is a lot of information out there. Make sure that you take advantage of it so that you can spend less time planning and more time enjoying the hunt.
Happy Hunting
Now you're ready to get off on your own scavenger hunt, whether you want to use these clues or just use them as inspiration to create your own.
Remember the tips discussed above and make sure to get input from your group so that you can plan a better scavenger hunt for everyone, no matter the occasion. In no time, you'll be on your way to a great time with the perfect hunt for your group!

Talk to someone today at Scavify about trying their scavenger hunt app to help set up your next scavenger hunt!