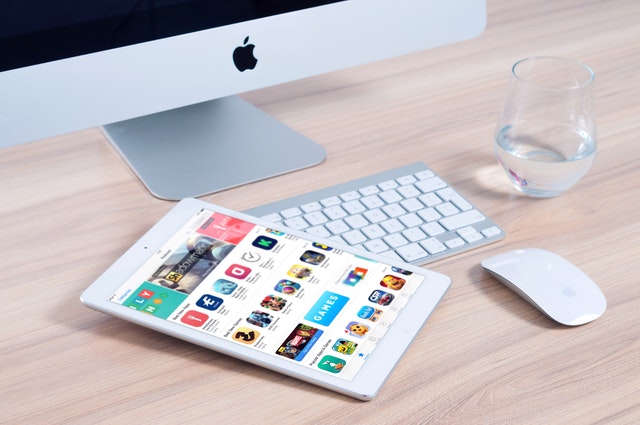 Gamification apps are changing the world of corporate training and education, team building, and bonding between remote teams.
There are plenty of benefits to gamification and the technology offered by mobile apps makes it easy to gamify just about anything to help people learn in a more enjoyable, engaging way.
Read on to learn all about gamification and the best apps to add to your list for 2021.
What Is Gamification?
Gamification is the process of adding a game or game-like elements to activities that are traditionally not games, such as in the case of corporate training, learning a language, or even financial planning thanks to apps like Mint.
The goal is to help engage with customers, partners, and/or employees to inspire collaboration, interaction, and learning among teams.
Games have always been created for a purpose-- even "sports" were introduced as a means to get people to be active, stay in shape, and provide entertainment for others. Board games like Risk and chess are either based on or were designed for military strategy education. These have been used to entertain, engage, and educate for centuries.
Adding game elements like points or achievements can offer several benefits to all kinds of learning.
Gamification Apps: A Brief Introduction
Gamification apps are just an extension of the traditional use of games for learning.
Thanks to technology, it's easier than ever to engage people and help them learn through virtual platforms and apps. Whether you are looking for a specific type of app or training tool or you just want to see how you can improve your business with these tools in the coming year, there's a lot to choose from.
Take the time to learn more about these apps and what they can do for you, and then get to know the top 10 apps on the market right now.
Areas of Gamification
There are several different areas of gamification out there. You can gamify corporate training, including new employee onboarding and compliance training.
Gamification is also available for personal and professional productivity, social engagement, and more. In the professional world, gamification is also popular for sales training, team building, and leadership training.
You can engage employees in gamified apps and platforms where they can learn safety and compliance topics, sales tactics, leadership skills, and so much more.
Onboarding is a great place for gamification because it sets the tone right away and lets new employees know that you're dedicated to helping them succeed.
New Hire Onboarding
Compliance Training
Productivity
Sales
Sales Training
Employee Engagement
Leadership Training
Team Building
Benefits of Gamification
The biggest reason that people choose gamification is that it increases learning retention exponentially.
The difference in what people absorb reading a text versus what they remember from engaging in a game is startling-- and it's why gamification works.
Some other benefits of this method include:
Increased productivity, focus, and motivation
Encourages creativity and independent thinking
Increases engagement, communication, and teamwork skills
Can help develop specific skills
Offers a fun, engaging way to train and motivate employees to succeed
Using gamified apps and tools essentially helps you and your employees become the best that you can be in the most engaging way possible. It's a fun way to keep everyone on track and promote a culture of success and engagement. In today's highly remote world, that is more critical than ever before.
Features To Look For
Gamification apps include many different features that make them "gamified".
Some will include points that you can accrue to "win" against a competitor, or rack up to earn rewards. There may be achievements that can be "unlocked", certificates that can be printed, and more. However the app can encourage engagement by adding game features, it will do so.
Points
Leaderboards
Rewards and Achievements
Journeys
Game Simulations
Action-based Activities and Challenges
The market is continually increasing and the growing number of options is impressive.
Ready to try gamification?
Want to make learning fun again? Try gamification and see the results for yourself!
Start Free or get a demo
Why Use a Gamification App?
We've already discussed most of the major benefits of these apps and what they can do, which pretty much sums up why you should use them: because they work.
Gamifying learning and training can take your company and your team to the next level, give you the chance to engage remote teams in a better way, and provide unique tools for improving personal and professional productivity and success.
A culture of engagement is the key to success for any business and this is one way to get there.
The 10 Best Gamification Apps
There are literally hundreds of different apps that have been designed to gamify everyday tasks, learning, and training, but some are better than others. Here are the best gamification apps available that are making everyone's list for 2021.

This virtual app and platform takes the premise of a scavenger hunt and builds gamification programs around various learning initiatives. Scavify is designed to offer both shorter initiatives like corporate team building and engagement, as well as longer, ongoing programs for new hire onboarding and various training programs.
The Scavify platform provides the ability to create journeys for employees to complete consisting of take-action styles "challenges" (snapping photos, recording videos, quizzes, checking-in via GPS, scanning QR codes, answering survey questions, etc.).
Employees complete challenges to get points and earn rewards. Leaderboards and other gamification mechanics are also built into the foundation of this platform.
Check out Scavify's scavenger hunt app for a great way to gamify programs.
This language learning app gamifies the language acquisition process, helping increase engagement and encourage practicing. When people do better at the various tasks and achievements, they "win", and at the same time, they learn a new language.
Treehouse is a training platform designed specifically for business use. The app helps employees learn new skills, improve existing ones, and pick up new information to help them in their roles, now and in the future. There are points and badges available on different levels and each course includes a certificate of completion that can be printed and shared virtually.
This is another professional tool, designed to offer motivational and functional support for sales professionals. It offers a top-down view of the sales and support experience, end to end, and is designed with the goal of customer attraction and retention, as well as improving skills in those areas.
Another sales training app, this one helps people identify their behaviors and skills, maximizing and capitalizing on the ones that lead to maximum revenue. By showing people their best skills, it can help them hone their abilities and also look for skills to foster along the way.
Mint is a financial management app designed to help people manage their finances and learn how to better handle money. It has engaging goal-setting features, rewards, and tools to promote better financial habits, plus other features.
This fitness app encourages you to get up and get to the gym by rewarding you for accomplishing your goals. You don't have to wait to hit major milestones, either-- this app will reward you just for getting to the gym every day. It can even put users in competition against each other, making it a great choice to include as part of a company wellness plan.
This is probably the most popular fitness app out there. It can also be part of a company's fitness and wellness program, offering a variety of fitness goals and rewards for achieving those goals, as well as different ways to motivate yourself and promote healthy habits. Activities and achievements can be shared via social for added encouragement.
Todoist is a productivity app that is capable of helping people with personal and professional productivity improvement. Karma points are awarded to people when they complete tasks, which then unlocks new "levels". Scores and progress can also be shared on social media.
This app is a customer loyalty tool that drives advocacy by allowing customers the chance to provide user-generated reviews and referrals. The goal is to improve customer value and help brands develop their own community of customer advocates. The customers are then rewarded with various incentives and rewards for their efforts and involvement. Points can be exchanged for several rewards.
How to Choose the Best Gamification Apps
The first thing to remember is that apps don't have to be built just for businesses for your business to use them. There are plenty of general use apps and common apps that can be useful to every organization. For example, you can incorporate standard apps like Fitbit into your wellness program, or offer incentives for team members who use Mint to assist with their financial planning.
Ready to try gamification?
Want to make learning fun again? Try gamification and see the results for yourself!
Start Free or get a demo
How do you choose the best apps, though? Here are the key things to look for:
1. Easy to Implement
For these apps to be fun, they've got to be easy to use. If people can't use the app or platform without hassle, they're not going to be as engaged as they could.
2. User-Friendly
Again, if these apps aren't designed to cater to all kinds of users, they won't be as engaging. Make sure the platform is designed with the user in mind at all times.
3. ACTUALLY Engaging
Just throwing points on a training seminar isn't gamification. Apps need to actually engage users with game-like elements, such as levels or points.
4. Not TOO Game-Like
Make sure that there's still purpose to the app and it's not superficial fun. While game features are good, it still needs to have function and practicality.
If you keep these things in mind, you'll have the best gamification apps lined up for 2021 in no time at all.