Keeping things fun and fresh at work, school, or even among family and friends can require that sometimes everyone heads outside to have fun.
There are many kinds of activities that can be done outside that are rewarding and help build team feelings and bonds of other kinds as well. You can reward students and staff for making a big effort by taking things outside to have some fun, or you might want to make sure that you and your friends can have fun at the next family barbeque.
Having some ideas that you can use to make outdoor time fun for all kinds of different events with your adult friends or co-workers can be useful.
This guide will help you to make the most of the fun time that you have planned by helping you to make the most unique and fun adventures that your friends or staff have ever tried out.
What are some fun outdoor activities for adults?
There are many ways that you can still have fun outside as an adult. You might remember how recess used to feel like a reprieve from the boredom of sitting at your desk as a kid at school, and you can tap into this sense of fun when you plan your outdoor activities.
From a nature walk to a scavenger hunt or even a 5k, there are so many outdoor adventures that you and your team of family, friends, or coworkers can engage in. You can make any outdoor time really special with the suggestions in this guide.
A short list of fun outdoor activities for adults includes:
Scavenger Hunt
Fun for a Cause
Nature Walk
Outdoor Fundraiser
Food & Wine Tour
Obstacle Course
Geocaching
Campsite Building Competition
Gigantic Chess in the Park
Outdoor Yoga
Check more ideas and overviews below.
Fun Outdoor Activities for Adults
1.
Scavenger Hunt
Scavenger hunting is one of the most fun and exciting ways to make the most of your adult activity time. There are so many ways to set up a really high-quality scavenger hunt outside. You can make the clues based on nature, or your teams can be asked to shop through a downtown area looking for food, drink, or even specific stores and landmarks.
Scavenger hunts can be done in a list format where the teams just have to find all the listed items first, or they can be more challenge-based and require activities at each stop. Today scavenger hunt apps like Scavify make the scavenger hunt process more fun by allowing teams to track each other's progress, upload videos, and images, and use QR codes for check-ins. Apps can make planning a fun and engaging outdoor scavenger hunt really easy as well.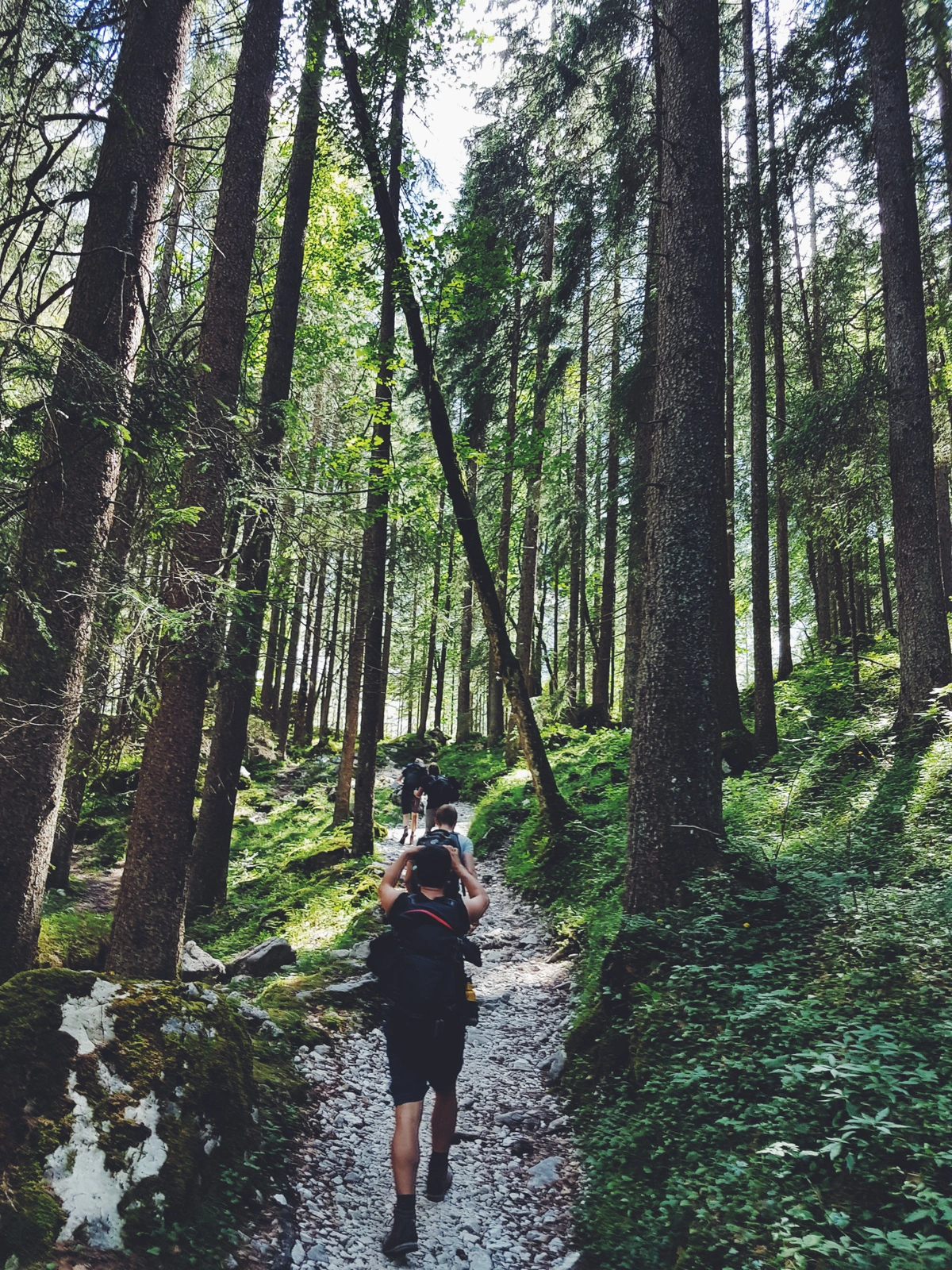 2. Outdoor Fundraiser or Volunteer Program
You can get involved with a local group that builds homes for the homeless or that collects canned food for those in need. There are many of these kinds of groups with different goals and plans to help make the world a better place. You and your teams of adults will feel so good about the work that you have done to help others, and most of these activities are accomplished entirely outdoors.
If you want to organize your own fundraising event, you can also sign up online in some areas to host a fundraiser that will help support your group of choice. There are many ways to access the feel-good aspect of giving your time in service to others, and most of these activities can take place outside.
3.
Run a 5K for a Cause
Many 5K events allow you to choose to collect donations by running or walking during the event. These donations can go to various different charities, and if you get a team together, it can sometimes add exponentially to your fundraising capacity. These are really fun events, and many people come in costume or with a theme for the group that is running or walking with them.
The breast cancer foundation events are the best example of this kind of activity in action, but there are many other ways to give back to different charities and groups by running or walking in these events. You can also organize your own fundraising efforts as part of your team choosing to participate in a local 5K and then donate the funds to whichever charity your team has chosen to invest in.
4.
Nature Walk
Having a nature walk outdoors can be peaceful, fun, and even educational. Many cities offer these kinds of walks with a guidebook that is offered online. You can walk through the park or a nature trail, looking for the items that are called out in the guide that you are using. You can also elect to just take a hike or a walk at a set location as a group and make sure that everyone has a good and relaxing time, complete with water and snacks.
5.
Cornhole Tournament
There are few things as easy to set up and as fun to engage in as a cornhole competition. This is the kind of event that you can set up in a courtyard at your offices or in a park, or even at a public location and get started having fun right away. You will just need a cornhole set or two, and you are ready to have fun as a group!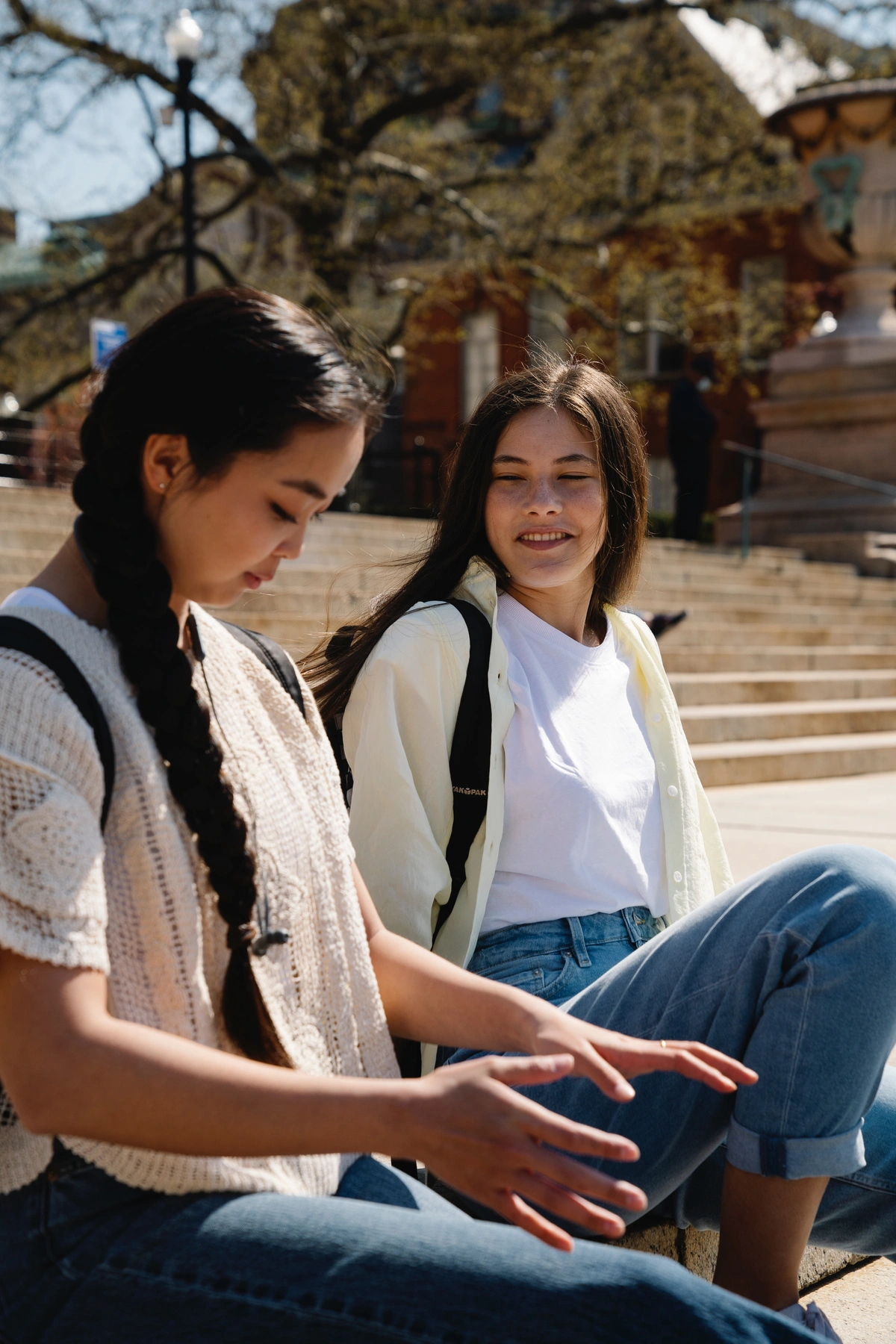 Fun Group Outdoor Activities for Adults
1.
Old-school Field Day
Remember how exciting field days were in school? You can tap into this sense of fun and excitement for adults with an adult field day. Take your teams outside and have them play games like sack race, tug-o-war, and more. You can choose to keep the score or not. That part is up to you.
Make sure that you have enough stations to keep everyone busy, and make sure that there is no waiting time where people just stand around. If you want to have the teams with the most points compete in the end for a trophy or a prize, you can sweeten the pot a bit for your teams that are competing during the event.
2.
Obstacle Course
If you have an obstacle course in your area, you can bring teams to the location and have them see who can get through the course fastest. This can be a really physical and fun way to make the most of your outdoor time, and it can encourage really fun competition as well.
Everyone loves to be challenged like this, and you will not regret taking your teams to this location to see who can rope climb, swing, jump, and carry better than everyone else!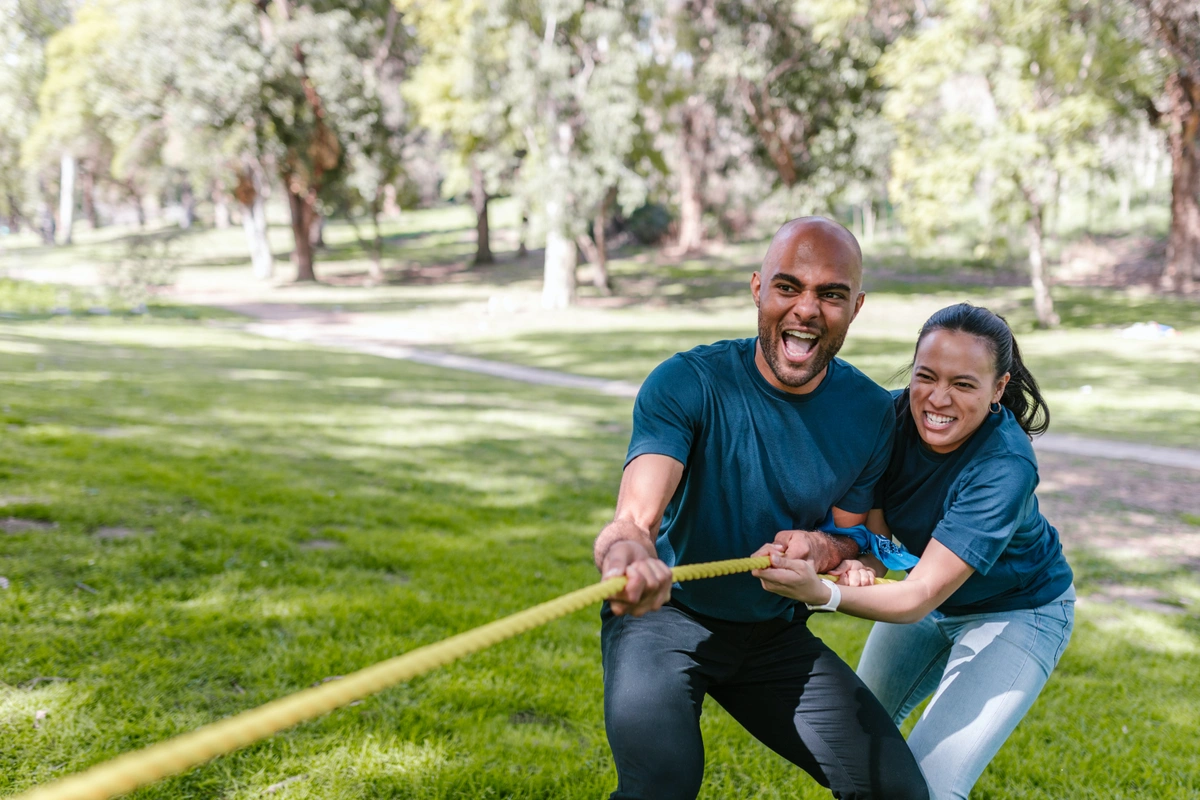 3.
Food, Wine, or Beverages Tour Outside
If your teams all love food and drink, taking them on a food, wine, or drinks tour can be really fun. These events are usually organized in small groups, so you can break up a large party into smaller groups and then let the event guides take over. This is a stress-free and really fun way to have fun both indoors and outdoors, as most of these tours will have you walk between venues to try a specific course or items on the menu briefly before heading out to a new place.
4.
Shared Bike Pedal Tour
There are many different kinds of pedaling tours that you can sign your teams up for. Some of these involve alcohol, and others do not. Your teams can enjoy touring the city while they pedal their shared bike and enjoy the good weather and some fun. If you want to make sure that your pedal cart adventure is zany and wild, make sure that you check out holiday-themed versions of the same activity.
Fun Outdoor Team Building Activities for Adults
1.
Gigantic Chess in the Park
Divide your adult teams in half and have them work together to play a giant game of chess in the park. You can buy these kinds of chess sets if you wish and make it easy for your teams to play outside, even at work or in your backyard. This is a really challenging way to make sure that your teams can work together and enjoy their time together while they are at it.
2.
Outdoor Escape Game
There are some escape room-style activities that do take place outdoors. This can be the ultimate team-building activity and one that you should not miss out on offering to your friends, family, or coworkers. You will love that everyone will learn so much about each other as they solve the huge puzzle of the room, and there will be great memories made as well.
3.
Meditation or Yoga
This is a really simple one, but it can create bonds that really last between teams. You can host your own yoga or meditation event outside, or you can join a group that already meets in these spaces to clear their minds and feel better physically.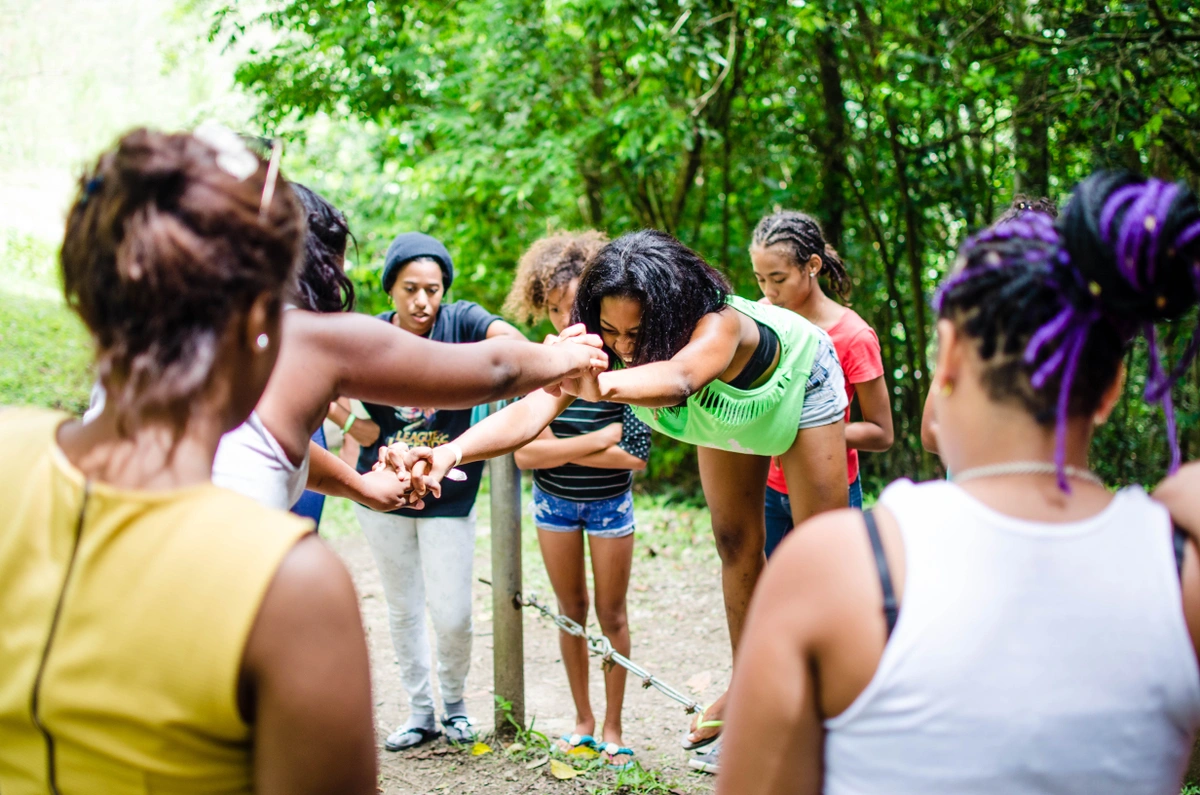 4.
Outdoor Nerf Battles
What is more fun than dividing up into teams and having a crazy Nerf battle? You can supply the Nerf guns and then turn your team loose to have at it! If you want to keep the score, you can make sure that someone is awarded the winner!
5. Outdoor
Puzzles
There are many really cool, huge, outdoor-style puzzles that you can bring into an outdoor space and allow your teams to solve. This requires teamwork and creative thinking as well as some patience as you navigate the very large puzzle pieces.
Fun Outdoor Activities for Young Adults
1.
Rock Climbing
If you have access to a guide who can take your teens or tweens to have an adventure of this style, you need to make sure that you do so. This is a really fun, adventurous thing to do and one that your teams of your people will not soon forget. Make sure that everyone is comfortable with this kind of activity before choosing it.
2.
Building a Fort or Campsite Outside
While older kids might scoff at this at first, building a fort is super fun, and you can make it a competition between teams of kids to see who can build the best fort. Alternatively, you can create a similar experience at a campground where the objective is to build a campsite rather than a fort. Provide some supplies and a time limit, and let the teams build away!
3.
Geocaching
This is a really fun and simple way to get your teens or tweens outside to find items that have been offered up via what is essentially a treasure map. Some of these locations will require that you climb, crawl, or locate a cleverly hidden cache as well.
4.
Riding Bikes
Most kids love to ride bikes, and you can make your bike ride have a goal, like ice cream or a candy shop. Getting kids outside to do something physical can be easy if you offer them a reward that they will love getting.
5. Nighttime
Stargazing
If you know something about the stars or have access to an expert, take your teens out at night to look at the night sky and learn more about the constellations. They can learn to recognize various constellations and the North Star, and they will enjoy being outdoors so late and having fun.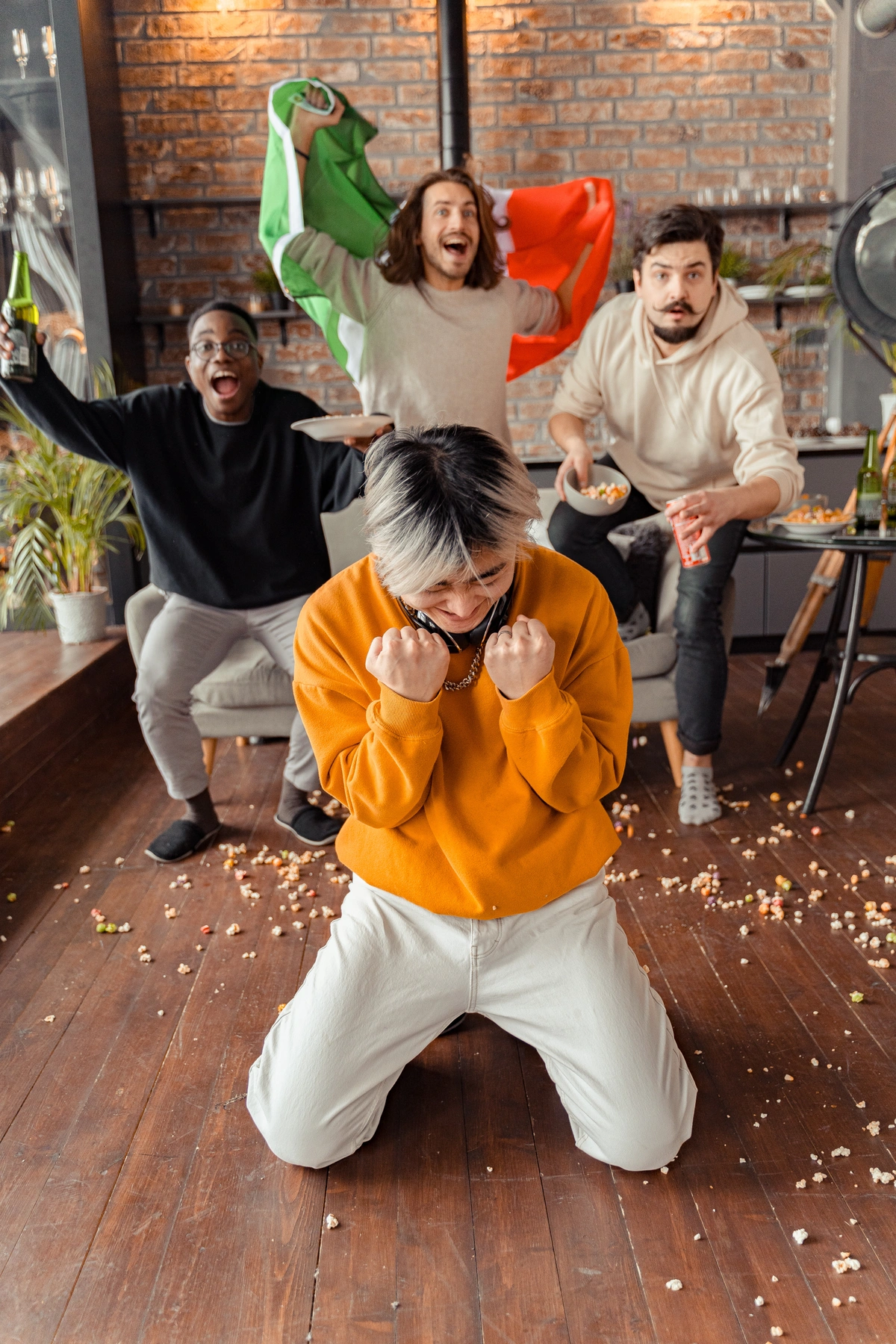 Outdoor Activities Young Adults Can Enjoy
There are so many ways that you can make time that is spent outdoors more fun for adults. Whether your team of adults is a team from work or you are trying to have fun with your friends and family, you can use these ideas to make the most of any outdoor adventure. There are so many ways to make it fun and rewarding to head outside for some bonding time.