Employee engagement with remote work on the table can be a tough thing to navigate. You might have some of your team working from home while another part of your team is working remotely. This can lead to a disconnect between parts of your team that can be tough to resolve.
While employee engagement is always a bit of a challenge, especially for large companies, being armed with the right strategies to navigate the work challenges of 2021 can be a big help for your employee connectedness this year.
If you are ready to improve your employee engagement processes for 2021, read on for more information about how to do just that!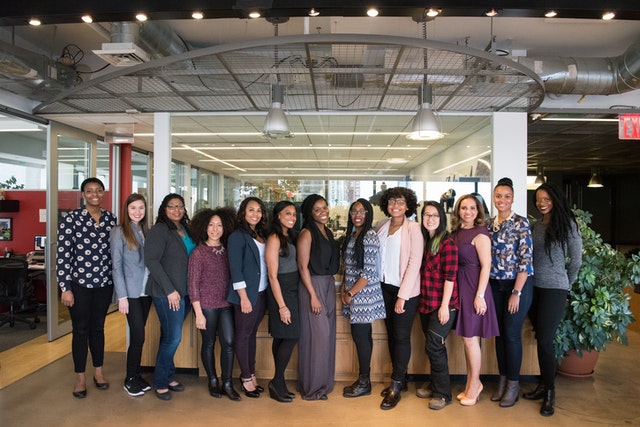 What is Employee Engagement?
Employee engagement is the level of commitment, passion, satisfaction, and emotional attachment an employee has to their job and company. Employee engagement is a necessary part of employee satisfaction. Without engagement, you will not be able to foster strong team bonds or help your teams to learn about how to work together efficiently.
Think about how an assembly line works. Each person is working on one unique part of a greater whole. This can be a very isolating method of creating work outcomes, and it can lead to employee dissatisfaction as well as attrition over time.
Jack Welch, former CEO of GE, famously said: "There are only three measurements that tell you nearly everything you need to know about your organization's overall performance: employee engagement, customer satisfaction, and cash flow."
Engaged employees believe in what their company stands for and enjoy coming to work every day. Even small signs of appreciation and approval can make your employees much happier to come to do their jobs each day. A happy and teamwork-focused environment is not possible without fostering team connections and bonds that will stand up even when the going gets tough.
What Kinds of Activities Can be Used to Increase Team Engagement?
Many people are familiar with the old-school trust fall type of employee connection work, but there are so many other options available to you and your team these days. It does not matter if your team is remote or in-office, either. You can host all kinds of fun parties and games and teamwork opportunities through the use of current technologies.
This means that you can dream up almost any kind of activity and share it with your team in the office or online. If you love trivia night, host a trivia party with fun prizes for the teams who know the answers to all your questions.
Send your teams out to enjoy local sightseeing and art, or have them come together over team building activities.
These kinds of activities create a summer-camp-style atmosphere of fun and personal engagement that can help your team to grow together and become a cohesive whole that acts as one unit. No more outliers who feel excluded, or leaving out people who work remotely away from the team!
Ranked List of Employee Engagement Ideas for 2021
Ready for our official list? Let's dive in!
1. Team Building
Scavenger Hunt Adventure
Scavify is not your traditional scavenger hunt. It's a mobile adventure filled with photos, videos, quizzes, points, rewards, social feeds, live leaderboards, and more all in a single, easy-to-use app.
Scavenger hunts require the use of every kind of team skill, from problem-solving to delegation, to planning and strategizing. They are a really fun way to get your team working together and learning about one another's unique ways of handling stress and job-related tasks.
They are tried and true and one of the most enjoyable team building activities that you can offer your team. One of the great things about using a scavenger hunt is that there are many different variations that will give you the opportunity to find the perfect one for your team. For instance, you can send your teams racing around the office looking for items and completing work-centric challenges with co-workers.
Or, you can send your teams around the city that you work in to try delicious local treats, head out art installations or tourist attractions around the city, or have them check in at bridges, locations, and landmarks that mean something to the locals.
To get started, use an app like Scavify to handle all of the organizing, hosting, and logistics. They make it easy to deploy fully customized, professional, and turn-key experiences for your employees effortlessly.
2.
Dedicated Slack Channel for Learning
Engaged employees are eager to learn, be challenged, and grow in an organization.
Providing a dedicated informal learning channel where teams can share what they are learning inside or outside of work can be an easy way to get employees engaged. Plus, not everyone on your team has been around for the same amount of time in your company so you have the added benefit of an archive of things for new employees to catch up on.
Unshared knowledge can create knowledge silos that can lead to a breakdown of communication for your teams.
If you want to avoid this, you can create a learning channel in your Slack or Teams for everyone to chat in, create an email thread that invites people to ask questions and get answers, or even better, you can make this an in-person event where a Q & A is hosted for people who have questions.
Make this process fun, engaging, and completely devoid of judgment and your teams will communicate more effectively over the long haul.
Some other creative slack channels include:
#exec-ama (Ask Me Anything for the CEO or Exec team)
#random (A place to share random tidbits from the team)
#features, #suggestion-box, and #company-culture (To get more feedback)
#running, #movies, #happy-place (for social interest groups)
#beeftweets (turn customer feedback into actionable engineering solutions)
3.
Awaken Team Work with a Cooking Class
There is nothing quite like cooking for creating the need to follow directions as a group. You will be able to invite your teams to these kinds of activities away from your business location or even in-house and they will have fun creating something delicious while they follow instructions and work as a team.
Cooking is innately rewarding as the outcome of your success as a team is delicious! Your teams will love working together on such a fun project and they will gain a lot of knowledge about one another's thinking and strategizing styles as they enjoy this unique outing designed to create engagement.
4. Great Leadership Starts with Self-Leadership
This can be a fun way to get everyone on your team into the director's seat. You can offer up the chance for each employee to lead the team for a day and get their feet wet as they learn about the leadership part of their team's processes.
Being able to shift the leadership to regular day job work and the regular workers to management can really help everyone to learn about the entirety of team processes as well as gain an appreciation for the challenges of both kinds of jobs. Being able to put yourself into another person's shoes can help you to understand their position and needs much better than you would otherwise.
5. Learn About Teammates with 'Guess Who' Quizzes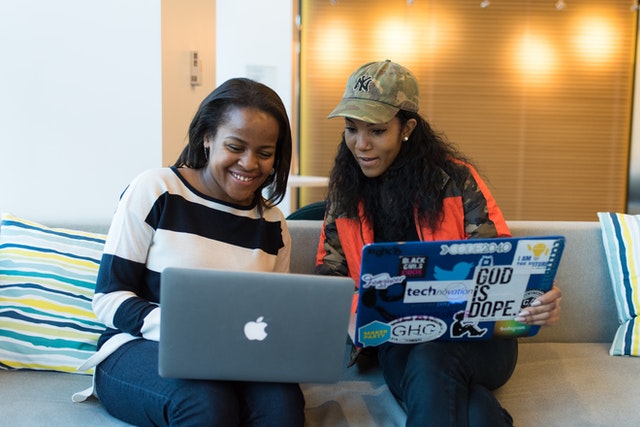 If you want to have your team really get to know one another, you can host fun games that are based on team member's life details. Offer up fun trivia games based on the answers to a survey about personal life details and see if your team can figure out who gave which answers.
Use SurveyMonkey for the survey and TypeForm for the quiz maker.
These kinds of games can be backed up with a chance to share family photos for each employee, to discuss favorite hobbies, or to look at the common ground that employees did not know they shared. Maybe your cube neighbor loves skiing like you and you did not know it! These activities help your teams to learn about one another as people and not just fellow employees.
6. Explore Outside the Workplace Together with Taco Tuesday Tour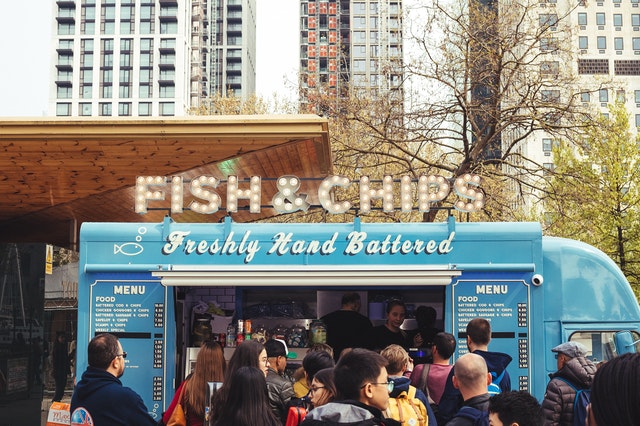 Food tours are always fun because who doesn't love to eat! Have your team set up the food tour in advance or wander the city trying out local favorites, delis, restaurants, and food trucks! Make sure that they take video and pictures of each stop and record their reviews of the places that they are eating at.
There is always the chance that some of your team members have not lived in the local area for very long, so these activities give them the chance to learn about the local area and enjoy some local favorites with people who already know them well.
7.
Offer Caring Opportunities for Feedback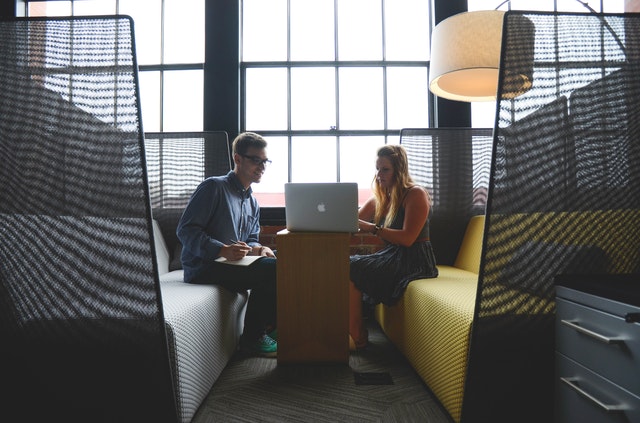 Often, employees have lots of opinions about the performance of a company with regard to fulfilling their needs, but they don't feel comfortable sharing this information with management or with one another. Offer the chance to make anonymous reports of things that need to be attended to in your company if you want your employees to feel heard and valued.
Check out Jotform and SurveyMonkey for free employee engagement survey question templates to help get you started on what questions to ask.
You can elect to share these ideas and suggestions with the team for voting on, or you can make the team aware that this concern or feedback has been suggested and that you are working on it. These kinds of caring actions can go a long way toward making your team feel valued and cared for by you and your management team.
8. Review Company Policy using Fun Trivia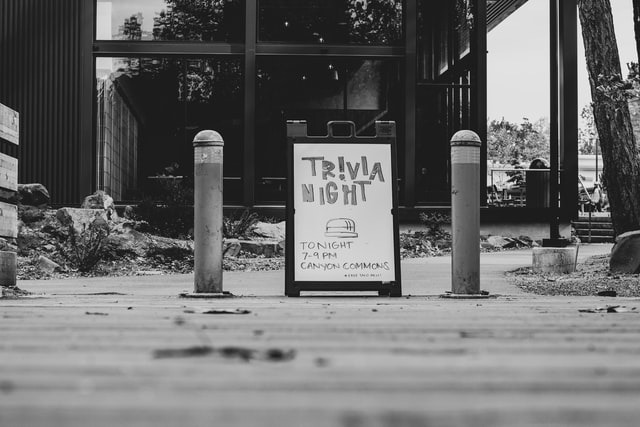 If you are struggling with people forgetting the rules and regulations surrounding their jobs, it may be time to refresh their awareness of the policies. And it's never very effective for morale or engagement to just send out an email reminding people to try harder to follow the rules.
If you want to review company policy without being a Debbie Downer, you can host a company trivia game that will go over all of these details in a fun atmosphere that does not feel like anyone is getting in trouble.
Your team will love getting rewards for being company rules experts and the sense of fun that surrounds the activity will make the rules stick in everyone's minds for much longer than they would if you sent out an email.
9.
Share Appreciation (Not Just Recognition) with a Thank You Hour
If your team has been working really hard on a project, make sure that they know that you appreciate their hard work by hosting a thank-you party or thank you hour. You can have snacks, games, or any other kind of fun activity at these reward parties to help cement employee happiness and commitment while also thanking your team for their efforts.
Making public your appreciation for your team and cementing this public notice with a reward can go a long way toward bringing the team together and making them happier and more engaged in their jobs.
10.
Offer Personalized Micro-Thanks
Have your team members give you a list of their favorite snacks, treats, and colors. You can use this list to offer them fun and personalized gifts once a month or as a reward for extra hard work on the behalf of the team. Make sure that your system for delivering these gifts is fair so that other team members do not feel left out of the process.
This is a great way to offer up personalized thanks for the hard work done and make the office environment fun and surprising. Who doesn't love a little pick me up with a fun gift when things have been stressful or tough?
11.
Recharge Creative Juices with Fresh Air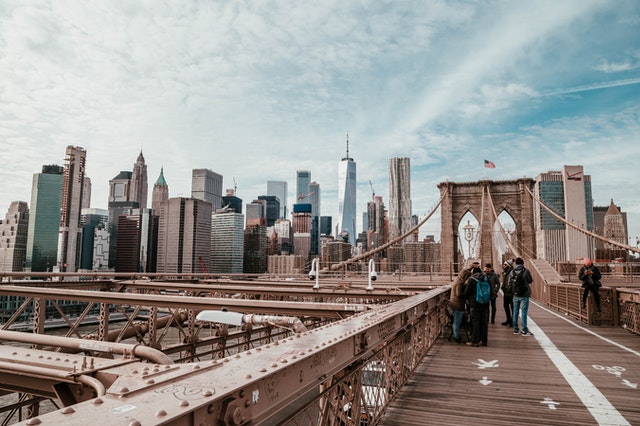 The 9-5 routine, the cubicle, and the at-home work desk can all put invisible walls and ceilings on our thinking. While good to getting task-level actions done, they can really stimy strategic thinking.
Albert Einstein famously used to ride his bike to get fresh air while working. If it was good enough for him, it'll be good for your team too.
If you live in a very historic place like NYC, you can send your teams out to visit major points of interest like the Statue of Liberty or Broadway. Your team can take pictures in these locations and share them! You can also use these landmarks as a means to create a tour around the city that will teach new staff about their new home if they have just moved to your city.
12. Ditch Fridays (Permanently) with a 4 Day Work Week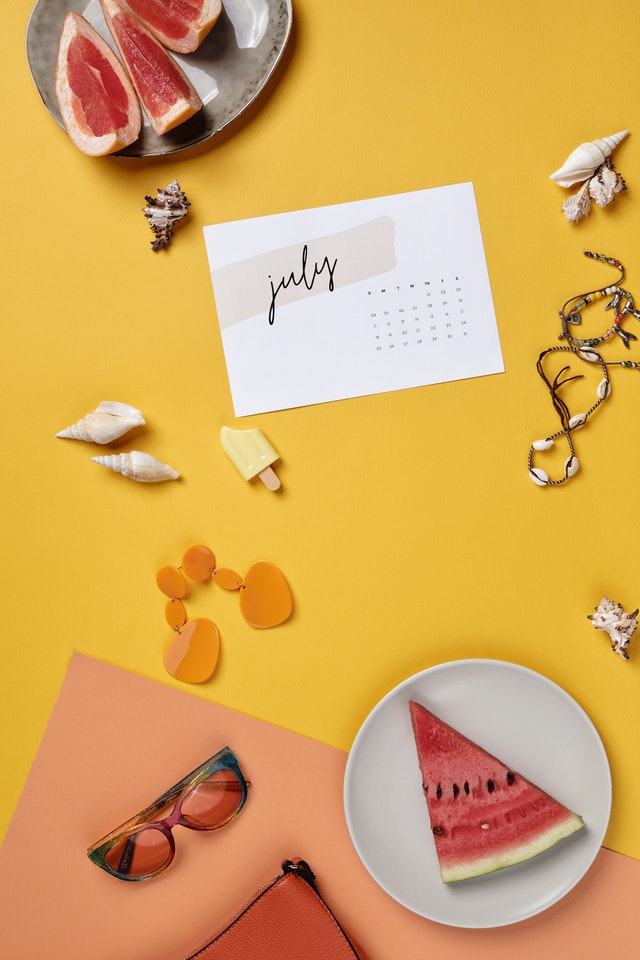 Your team deserves a reward for their efforts all week long. A four-day work week can be a great way to say thank you and to give back to your team. The 4-day work week has been called an overwhelming success in Iceland. With more and more studies coming out showing the benefits, it will be easier and easier to convince your team and leadership that this will actually help improve productivity and engagement. They can have a day of rest, spend the day with their kids, or head out on a long weekend if they are given a four-day weekend to relax and reset.
13.
Refresh Everyone's Workspaces with a Workspace Competition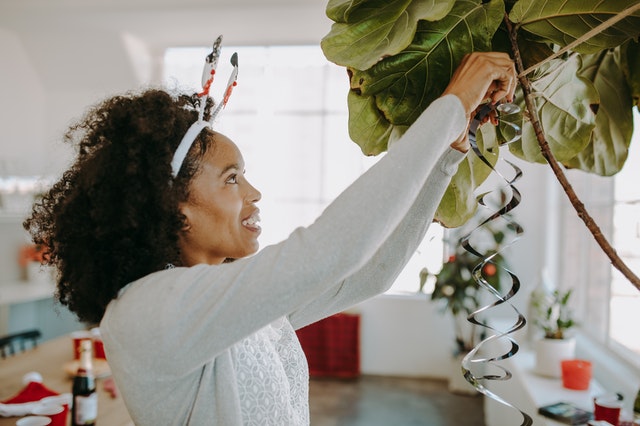 It's amazing what some new office furniture, some new monitors, or some new plants can do to liven up a dull workspace.
Check out the sleek furniture from Poppin, browse Pinterest for office design inspiration, or order up some new ultrawide monitors from Samsung.
You can also create office and workspace decorating contests by giving employees a budget and letting them make their own decision. Alternatively, pick a theme that the team has voted on and divide up your office space into competing teams if you want to have them show off to one another. Make sure that everyone knows the rules if there are any!
14. Spice Things up with Theme Days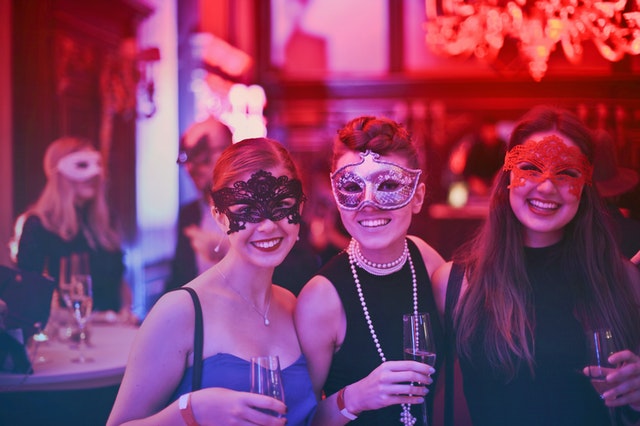 Themed days are lots of fun and your team will be able to enjoy all kinds of team building benefits as they simulate their own Hogwarts, Paris, the 80's, or maybe their own scene from a movie. This is a really fun way to designate some time each business day to have some fun and then allow your teams to have a party and vote on the winner.
15.
Use Improv to Get Teams Out of Their Comfort Zones
If you work with creatives, you know they love to use their talents to create things, both at work and at home. This can be a really fun activity that you can invite the entire company to participate in. Offer up the choice between different kinds of talent shows and let your teams go wild planning this event and their own unique performances for it.
Talent shows, art shows, or even pumpkin carving displays can be a really fun way to create a fun office environment and allow your team to work together toward common goals. In the case of joint-produced skits and comedic routines, your teams will be generating content together that will teach them about the skills, strengths, and personalities of their teammates.
Checkout some advice on how to run your improv to get started.
These kinds of activities make for a happy team and they allow your whole organization to have fun together, no matter what else is going on for them at work each day.
16.
Focus on Being Present with
Mindfulness Days
Sometimes we all just need to relax. There is nothing that is more necessary when work is stressful or people are feeling anxious. If you have an anxious or overworked team, consider starting up a weekly day for mindfulness and meditation or relaxation and stretching.
These kinds of activities create stronger bonds than you would think they could as people learn to let their hair down and relax together as a group. Being able to spend time with your team free from judgment can be a huge help toward building common goals and common ground.
17.
Provide Some Indulgence with
Sprinkled, Glazed, and Oreo Crunch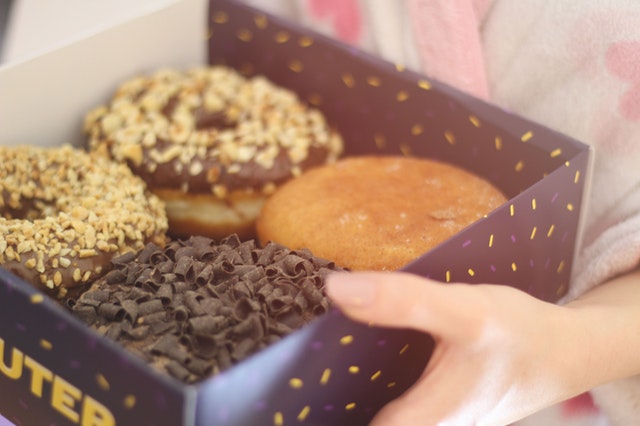 Everyone knows about the routine of bringing donuts to the office for meetings, but what if you made a treat day or a donut day a weekly event? Plus, with more and more boutique donut shops popping up, you can go beyond the traditional and get some wild donut flavors that will get the team buzzing.
Donut (get it?) put pressure on your teams to generate home-baked goods for this unless they want to do so, but you can offer up a lot of really fun taste experiences if you let your whole team potluck these kinds of food events once a week.
18. Take a Social Timeout Midweek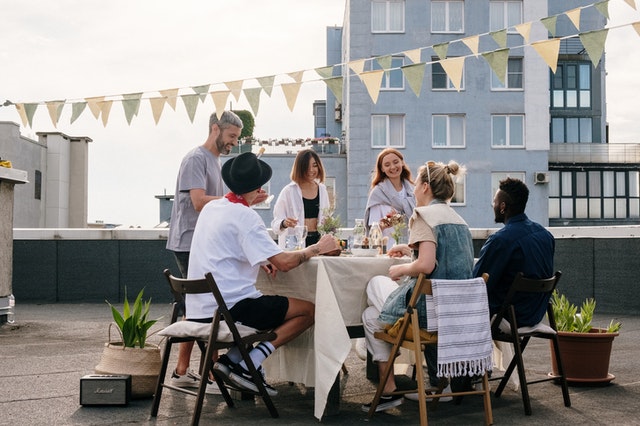 There is no shortage of fun things that you can bring in to eat and discuss over as a team, and this can be a great way to make Mondays or Wednesdays less of a burden for people who are working hard every week.
Simply curate a time and space that works for the team to encourage light chatting and socializing.
It may seem simple, but a routine day and time where everyone connects on non-work life can quickly become something your entire team looks forward to each week.
19. Reflect on Progress with a
Yearbook Awards Event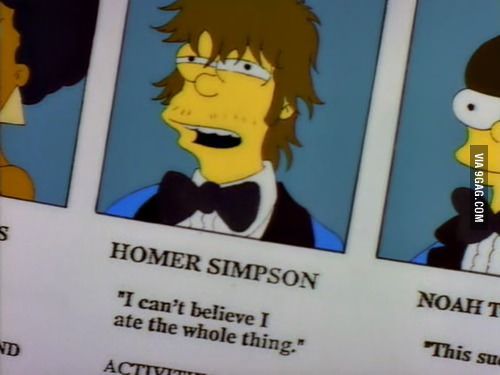 Remember how exciting it was to see if you got mentioned in your school yearbook as "Most Popular" or "Most Likely to Win at Scrabble"? You can host these kinds of fun voting games in your office as a way to create a "yearbook" for your team.
Offer up categories that are office-related or are connected to the team's selections for categories. Make sure that they are not going to cause anyone to have hurt feelings and keep the tone light and fun. Create your "yearbook" with your chosen categories and a picture of the winners of each category and share them with your team!
You can even have the books printed using economical book printing services from companies like Snapfish Priting.
20. Unleash Creativity with a Community Art Adventure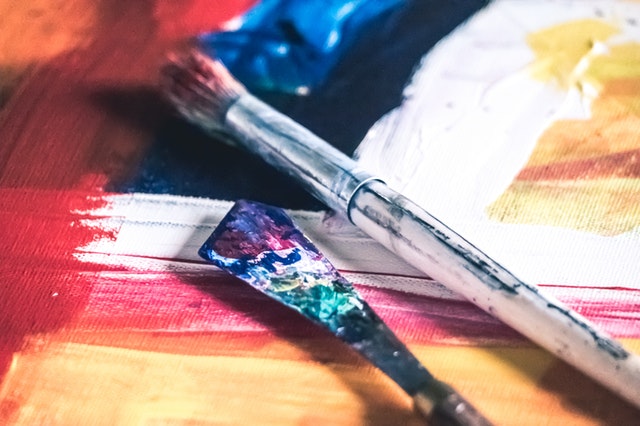 If you want to let your teams enjoy a group project you can tee up a community mural or shared artwork project where everyone contributes a piece of the final work of art.
Even if you are putting this art installation up temporarily, allowing your teams to work together toward a common goal can be a great way to allow your teams to have fun together and create content and art while working as a group. Plus, you will have a fun and beautiful art exhibit to share with everyone when you are done!
21. Take a Pulse on Team Dreams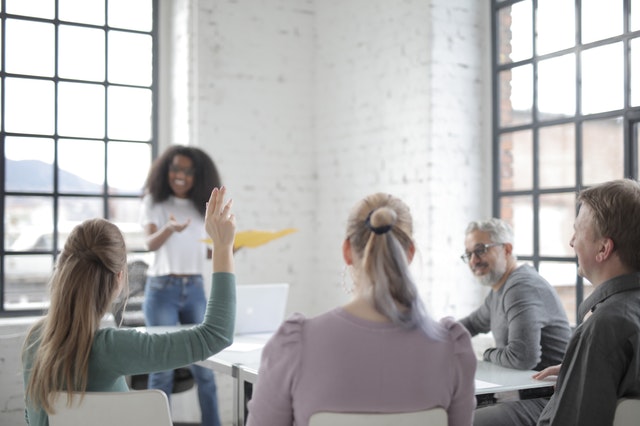 When in doubt, take a vote from your team about the kinds of activities that they would most like to enjoy as a group for engagement and bonding time. Your team knows what they want to do during their team-building time, and you will probably be able to organize anything that they can dream up.
SurveyMonkey offers up free poll options that you can take advantage of.
Being able to allow your team to choose their own rewards can be a great way to foster team spirit, team happiness and make sure that your employees are engaged on a daily basis with one another and your company's goals and plans.
22. Don't Cut the Party Short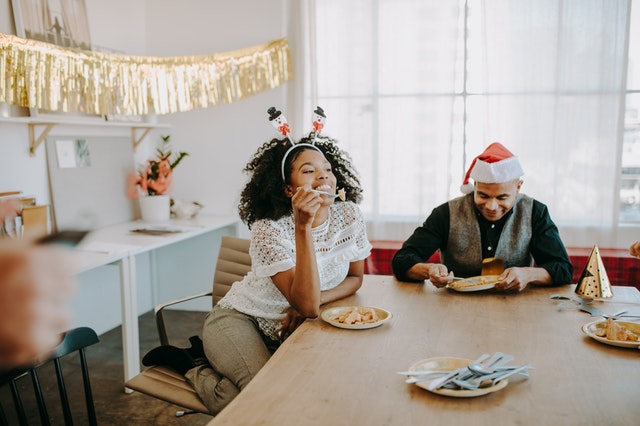 Consider making holiday celebrations a week-long event each time they come up. Offer unique games and party-style offerings each day! Make sure to include the religious and national holidays of everyone in the office for diverse and interesting learning experiences.
23. Share the World with Employees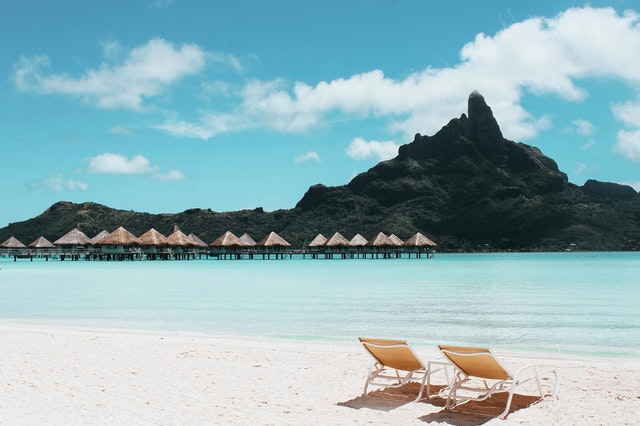 Invite employees to share what they did over long weekends or after their vacations. This way, everyone can chat about the fun that was had and bond over shared time away from work. It's also a great way to bond as you learn about each other's friends, families, and hobbies.
Use Google Slides or a dedicated Slack channel at your disposal to quickly put together a slideshow that can be shared in the office or virtually for your remote employees.
24. Support Local Business with a Vendor Day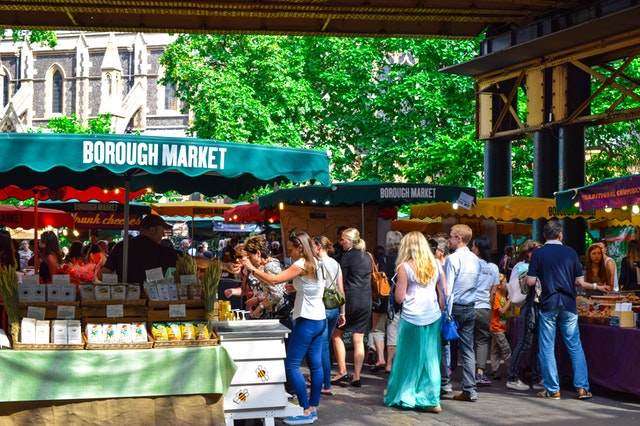 Almost everyone loves shopping and hosting a local vendor day. This can allow local businesses to bring in their goods and share them with your employees! You'll support small businesses and your employees will be able to purchase fun goodies.
25. Reward Teams with Flex Days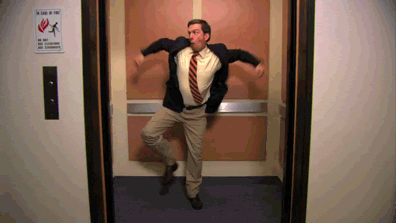 If your team has been working long hours, consider offering up flex days for them to take advantage of as a reward for their long, hard work. Many employees see this as an ideal alternative to high compensation.
26. Show Off Your Team's Adorable Side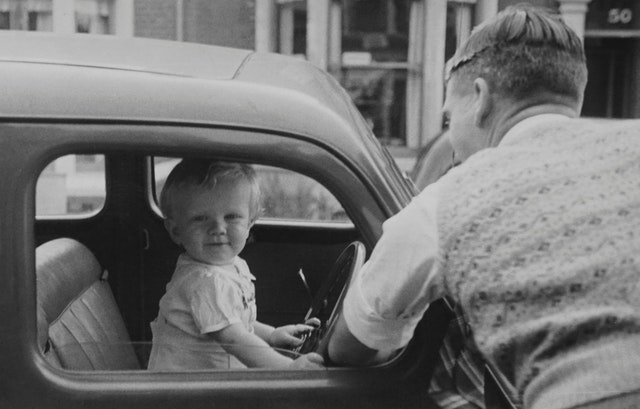 Have each employee bring in a copy, paper or digital, of their baby picture. This can be a really fun activity and you can use it as a chance for teams to guess who is in each picture! Reward the person or people who got the most guesses right!
27. Harness the Power of Saying 'Thank You'
Take the time to give all of your employees a little gift once a month as a thank you for their hard work. Use SurveyMonkey to find out your employee's favorites which can then be use to generate these thank you gifts, ensuring everyone gets something that they actually like.
Make sure you take into consideration what works best for your team and company culture. The difference between cash rewards or non-cash rewards may seem trivial but can have huge impacts on their effectiveness depending on your team.
How to Use Scavify to Increase Employee Engagement

Scavify features a unique blend of interactivity, fun, learning, team building and gamification to help increase employee engagement in your team.
Effortless:

Use the Scavify app to

host a virtual or office scavenger hunt

for your team that is available anywhere, anytime

Reinforce Core Values:

Encourage teams to take photos applying your company values in their daily routine

Team Building: Prompt teams to take short videos interacting with other team members
Make Learning Fun:

Host office trivia games remotely using the app

Get Feedback: Weave in survey questions to get more feedback from employees
Increase Local Knowledge: Use QR codes to have your teams visit unique locations in the local area to enjoy food, sights, and art near your local office
All of these ideas can generate lots of teamwork opportunities for your teams as well as creating chances for them to get to know one another and understand each other better. There is no shortage of fun that can be had when you use our app and our unique process to get your teams engaged and working together.
Remember, Employee Engagement Can Change Company Culture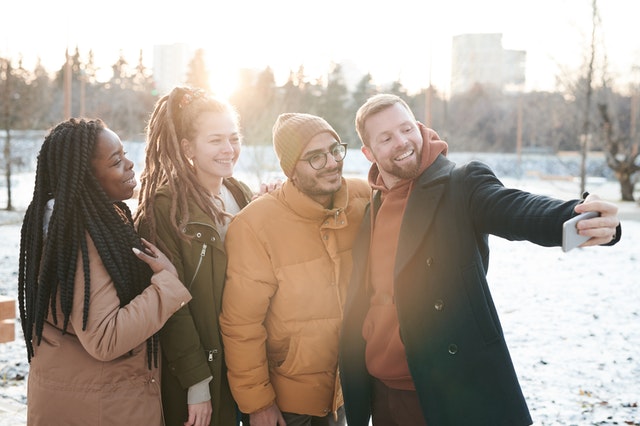 No matter what your company's goals, work style, or team arrangements, your teams can benefit from being offered employee engagement activities and opportunities.
There is nothing that is as fun as working together as a team on a shared goal that is not directly related to work.
Everyone loved the days that they got to play instead of doing homework at school, and you can tap into that joy at being released from the pressure of work once in a while to help with team bonding and employee engagement throughout your company. There is nothing that is more rewarding than creating a happy and fulfilling company culture and these team fostering and team building ideas can help you to do just that.
If you are ready to improve your employee engagement and make work everyday fun and relaxing for your employees, use these ideas and you will find that your employees have never been happier to come to work!
Employee Engagement FAQs
1. What is Employee Engagement?
Employee engagement is the level of commitment, passion, satisfaction, and emotional attachment an employee has to their job and company.
2. Why is Employee Engagement Important?
Employee engagement is critical to understanding the overall emotional health of your workforce. High employee engagement makes hiring easier and provides optimal productivity. Low employee engagement creates high employee turnover and lower employee satisfaction scores. Disengaged employees can create a toxic work culture that ripples through your workfoce.
3. What are Good Employee Engagement Ideas?
The best employee engagement ideas and activities are fun, creative, challenging, and impactful. Our team ranked and reviewed the best employee engagement ideas and activities used by the top organizations in our 47 Amazing Employee Engagement Ideas and Activities list.