College is a really fun time in people's lives for good reason.
You have some freedom for the first time, and you can set your own schedule and meet lots of new people as well as engage in fun while learning lots of new skills for your future.
This is an ideal time to make use of the curiosity of college kids to make sure that they can attend events that make a big impression on them. From orientation to clubs and other social events like fraternity and sorority events, college students are always heading to one event or another.
If you need to plan college events for a club, your house, or your students, you might need some ideas to help you to plan events that college kids will adore. There are many great options out there for you to choose from, and you can easily plan an event that your college students or friends will not soon forget. Creating a really cool college event can be a lot easier than you might think once you have the right ideas to work with.
What are some good college event ideas?
The best college events benefit from being both fun as well as educational or purpose-driven.
There are so many avenues to plan an informative event that is also fun when it comes to college event planning. College-age people are also really well-placed to make the most of these kinds of events because they will be choosing to attend based solely on their own decision. This is one of the best parts of making up plans for this kind of event.
College events can be specific to certain clubs or groups or offered to all of the college students who are enrolled at any given time. There are so many ways to make your event unique and special, and you might be shocked at just how easy it is to come up with a really unique idea for the college event that you are planning.
Always remember that you can take these ideas as the basis for your own unique and special creation that is totally unique. You are not stuck with the specifics that someone else added to their own event, and you can feel free to be entirely creative for your event if you wish.
List of Event Ideas for College Students and Campus Events
1.
Campus Scavenger Hunt
Scavenger hunts are really ideal because they help college students to meet new friends, problem-solve effectively, and think outside the box. You can use a scavenger hunt app like Scavify to make a really creative and fun scavenger hunt for your college students with ease. You can use QR codes for check-ins at various campus locations or you can set up riddles and other forms of challenging questions that need to be answered in order to move through the hunt. Even list-based hunts are really fun, and your college student groups will have so much fun taking part in this event.
Using an app will help your students to upload pictures and videos, engage in a fun competition with one another, and more. Scavenger hunting is really ideal for orientation processes, but this kind of event can be used for other needs as well.
2.
Cooking Class
Let's face it, college kids usually really don't know how to cook. This is one of the things that most college kids only realize belatedly once they are on their own. Save your college students or friends from cooking ramen for every meal by hosting this kind of college-friendly event. You will be helping everyone who attends to eat better and learn a very essential life skill at the same time as bonding with one another.
3.
Community Service
Community service can be a really positive event to offer for your college students and these kinds of events can make a big difference to the community as well. College kids might not be local to the place that they are going to school, and community service can help them to learn more about their new home and get more connected to the community that they had moved to. Being able to make a difference feels great, and many local service entities are always looking for help with their work.
4.
Mentor Program Event
If you have a mentor program at your campus, you can host a mentorship event that will help new students to get connected with a mentor. This can be a big help to kids that are away from home for the first time or who are struggling a little with the transition to college. Mentorship can be a big plus for all kinds of reasons, and these kinds of events can be really fun to plan.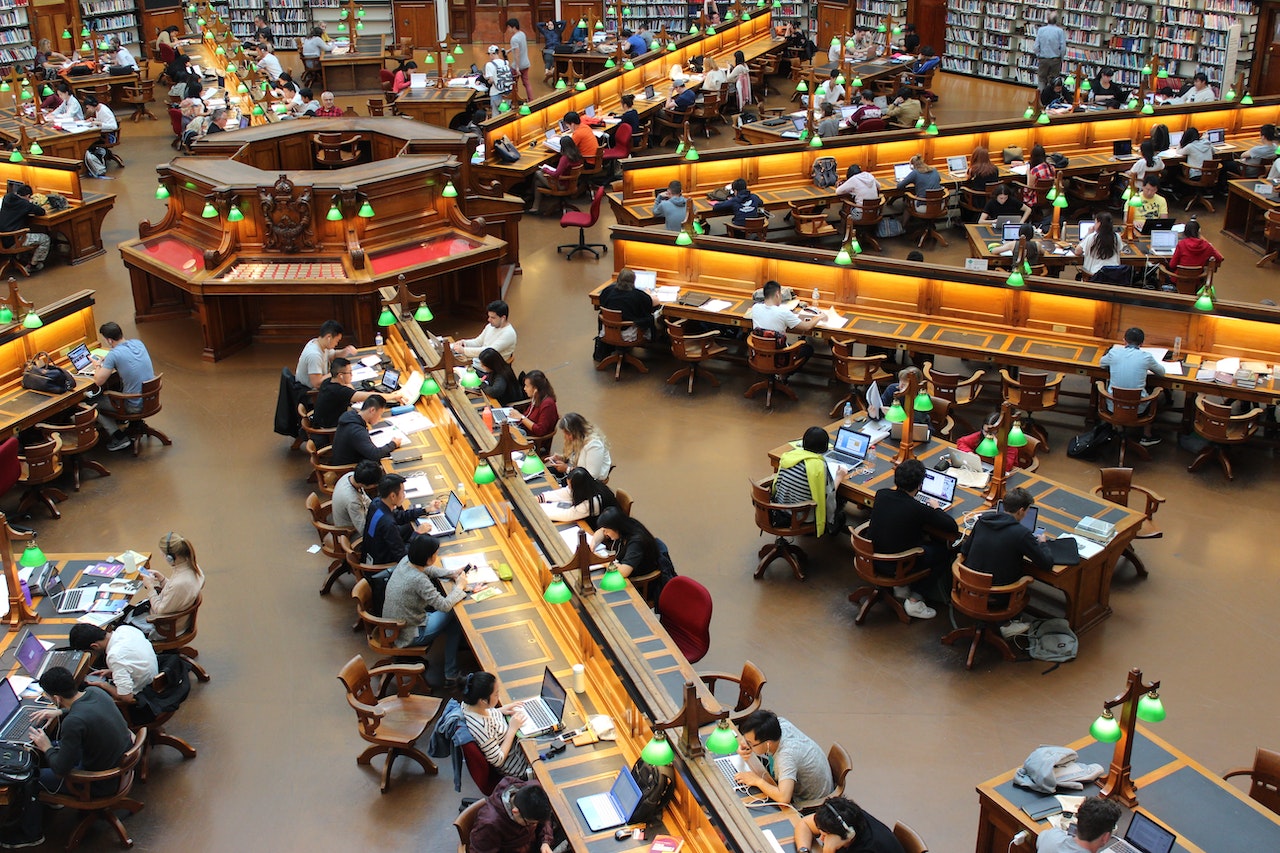 5.
Alumnus Meet and Greet
Many alumni will be able to offer advice to all ofthe students that they meet at this event, and it can be really fun to talk about how different the times are today as compared to when the alumni went to school. The wealth of life skills and knowledge that alumni have to offer can be really beneficial to new students and this event might lead to lasting bonds between former students and new students who need some help and support as they start college.
6.
Career Fair
While there are many events like this that are hosted at high schools around the country, you can make your college career fair much more useful and personal to your attendees. People attending college are often looking hard at what they are going to do for work when they are done with school. This is a great way to offer networking that can lead to job offers, internships, and more.
7.
Games Day
Offering a fun and lighthearted games day event can help students take a break from hard classwork and work and just have fun. Board games and puzzles can be ideal for this kind of event but you could also offer up video game consoles for some classic gaming if you wish as well. Playing games can offer up a great mental break for stressed and tired college students who might not think to take a break otherwise.
8.
Skills Events
If you have the resources to offer skills events, your students will probably be so excited to attend. This might be a coding class, a study skills class, or even a life skills course. Students can attend to get more information about something that would be hard to learn just from class, and they might leave better prepared to take on the world. College is all about getting exposed to new things and skills, and this is an ideal way to be sure that your students can gain this kind of benefit from their time in college.
9.
Meet Your Professor
Sometimes it can be hard to get to know professors in large group classes. This can be the missing piece for a student who is not connecting with class material. Offering a meet-your-professor session once a week with all of the staff on campus can be a big benefit for both students and teachers.
10.
Pillow Fight Day
This is a really fun event that you can host if you don't mind picking up a little bit of mess afterward. Pillow fighting is a safe way to let students take a break from the stress of school and have fun at the same time. There are so many really fun aspects to this kind of party, and the fact that it is really easy to organize is one of the biggest perks.
11.
Sports Events
Chances are that you have access to all kinds of really excellent sports facilities on your campus. Invite students to head to the climbing wall for free for a few hours during your event or offer access to the training facilities for the football team, basketball team, and so on. Students can have fun playing their favorite sport for a few hours.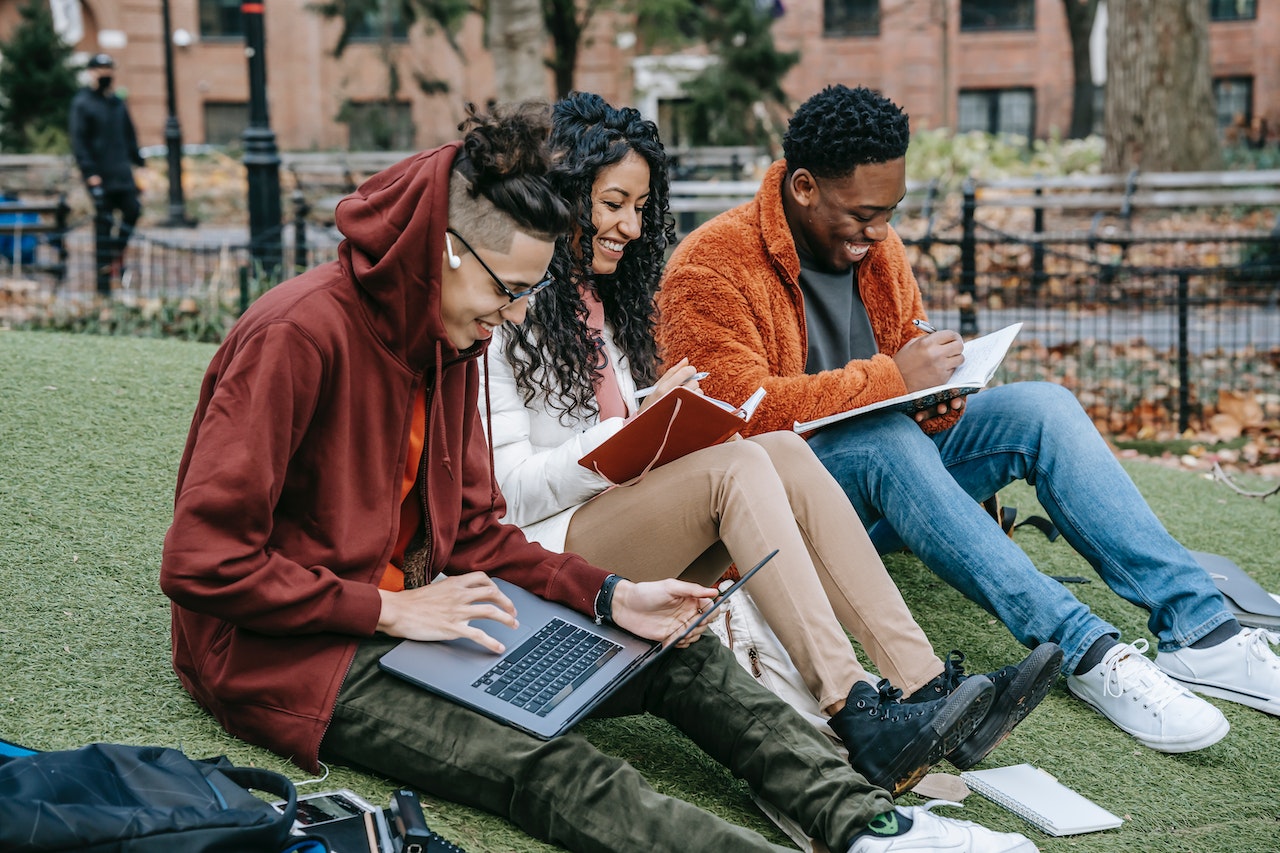 12.
Music Event
Let your musically gifted students gather at a set time to play for one another and jam together. This is one of the best ways to let your artistic students share with the rest of campus as well if they choose to attend.
13.
Pizza Party
Who doesn't love pizza? Pizza parties are really mellow, and affordable, and can offer kids who might be struggling a little with cash a chance to have a filling meal. You can host this kind of event anywhere on campus where food is allowed, which makes it really simple to organize.
14.
Debate Clubs
If you have enough students who love to talk about tough topics like politics or even philosophy, you can host a debate group that allows people to drop by and talk about the tough stuff that might be hard to bring up to others.
15.
Flash Mob
While a bit dated, this was a really fun thing to do, and it is so much easier than it used to be to plan something like this. Offer up a time and meetup place and give your students a theme, then make sure to video the results of them showing up to do school cheers, wear their best costumes, or even sing or dance together for about fifteen minutes.
List of Virtual Event Ideas for College Students
With more remote and online options being made available to students, there has been a rapid rise in the need and interest in hosting virtual events for university and college students. Below is a list to get the wheels turning on what could work well for your student population.
1.
Virtual Campus Scavenger Hunt
Scavenger hunting can be entirely virtual! If you did not know this and had dismissed this idea for your college event, think again! You can easily host a virtual campus scavenger hunt that will create lasting memories and bonds between your college students. A virtual scavenger hunt app like Scavify can help you to plan a virtual and digital variety of scavenger hunt just like they can help with an in-person event. Scavenger hunting teaches great life and study skills while also being super fun.
2.
TED Talks
You can use real TED talks for these events or let your students or staff host their own talks. This is a really informative and really cool way to open up a forum for education that is separate from the class materials that your students are exposed to every day.
3.
Chat Room Events
Want to invite people with the same interests to get together and just hang out? You can host events that work like breakout rooms and let your students chat, bond, and make new friends online while they talk about specific topics. You might need moderators to make sure that the rooms stay on task, at least a little, for latecomers to the chat.
4.
Lunch and Learn
Offer lunch events that take place just during the lunch hour that offer campus tips and tricks, ways to save money, or any other topic that you think matters to students. It can be nice to unplug your brain from studying and learn about something more personally useful once in a while during your time in college, and these events are perfect for this need.
5.
Podcast
Schools can have their own podcasts, and you might want to make a podcast for your school. Offering a virtual way to connect with student events, concerns, and skills-based learning can be really ideal for online students. This is a really simple way to connect with others as well, and there is not much to getting a podcast up and running.
6.
Webinars
There are so many ways that you can host webinars to help your college students to learn more than just class-based skills during college. From investing skills to job hunting skills and more, you can use your webinar events to help your students be ready for the real world when they leave school.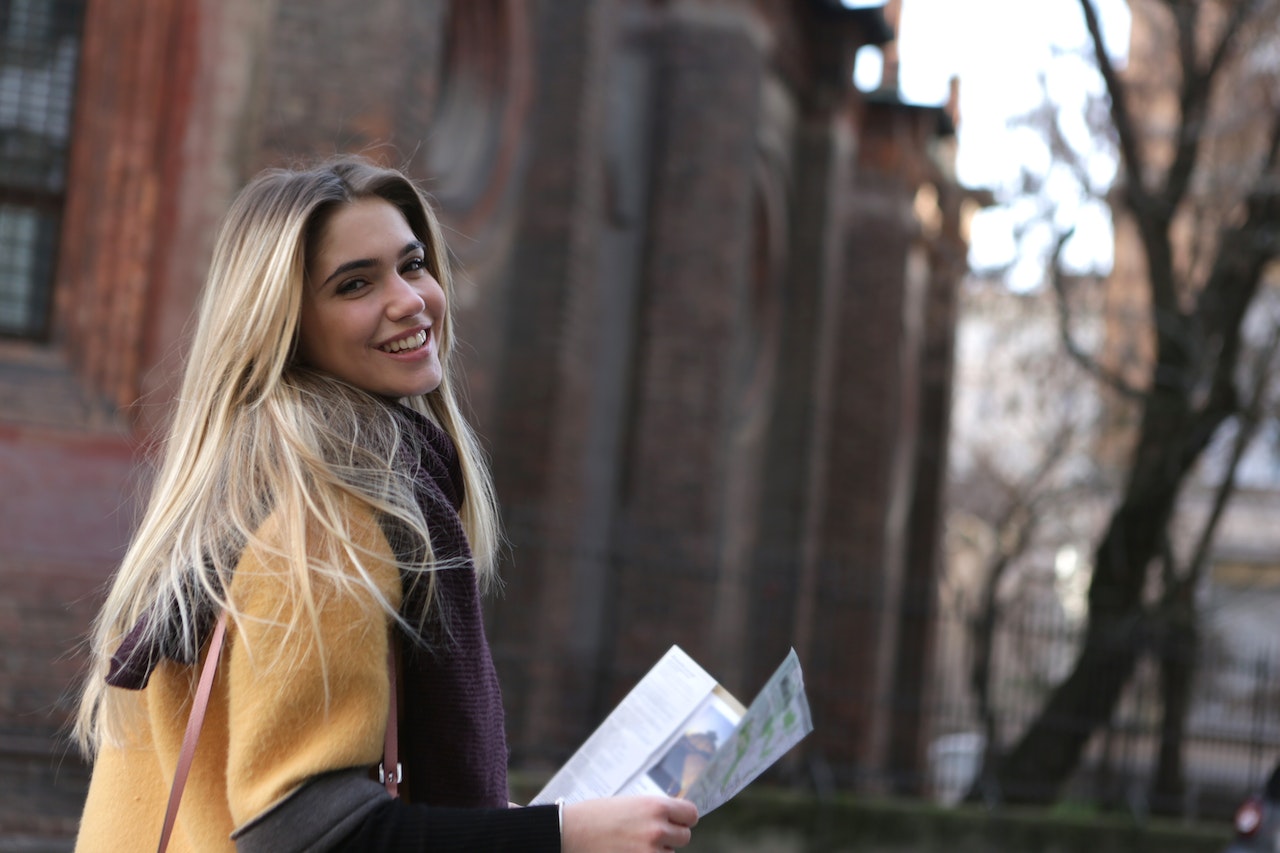 7.
Virtual College
Trivia
Everyone loves trivia, and hosting trivia events online is really easy these days. You can host yourself, or you can even have a company host a get-together for you and your students that will be a ton of fun. There is no shortage of topics for your trivia either, so you can make sure that you are offering a topic that everyone will love.
8.
DIY Tutorials
College kids are always trying out new things, and some of them might be just plain old guessing. DIY tutorials can help college students to have a better plan for making their dorm more comfortable, for building things, or just for saving space and being more organized overall. These kinds of tutorials can be a big benefit to those who are living on their own for the first time, and they are also really fun.
9.
Cooking Classes
College kids, and honestly most adults, could always stand to learn some more cooking skills. These kinds of fun online events can be hosted by anyone who has a recipe to share but there are also professional chefs who host these kinds of events and let others learn to cook just like them! These are great chances for anyone who needs more cooking skills to have fun and learn a lot at the same time.
10.
Virtual Mentors with
Practical Life Lessons
Sometimes we all need a little common sense life lesson to give us new insight into common skills. You can easily host these kinds of events with mentors who want to teach you about doing your taxes, car repairs, and other kinds of practical stuff that isn't included in most college classes. This can be a great way to take a break from studying and to grow essential skills.
11.
Meditation Event
College kids are really bad at taking time to care for themselves, but you can help them do so! Meditation events can be a great way for anyone who is busy and stressed to take a break and just slow down for a little bit. These events are really easy to organize as you can even lead them yourself if you wish. There are also lots of great online meditations that you can use for this purpose, or you can find an expert to lead your event in a time of quiet and peace that is probably much needed.
Consider scheduling this event close to the end of the term or near the start when things are the busiest, and many people forget to take care of their own needs adequately.
12.
Yoga Class
Yoga classes are really ideal for those who are working virtually through the process of attending school. Sitting at a desk all day or even sitting on the couch can be really hard on your body, and students are always really guilty of forgetting to stand up and stretch. Yoga can be a great way to both move and stretch and also to calm the mind and deal with anxiety. There are so many perks to this option that you should consider this an essential every term.
13.
Discussion Groups
Sometimes being at school all day online can be really isolating. Some students might not have anyone else around to even talk to. You will be doing these people a big favor by hosting discussion groups that let people get together and chat about common interests, themes, or even world events. This is a great way to encourage bonding and to help make sure that your students are connecting with new friends and study buddies as well.
14.
Language Learning Groups
Learning a new language can be tough when you attend class in person, but what about when you attend online? If you have students who are attending classes fully online but have to take language classes, you will want to be sure that you offer this kind of event to them from time to time. This can be a great way for students to connect with study buddies, mentors, and even native speakers who can help them practice and grow in their comfort with this new language.
15.
Virtual Career Fair
College students are starting to need to think about the future and the jobs they will be trying to get, which is why career fairs are such a good idea. It can be easy to transition this kind of event to an online-only fair because of the nature of technology these days. Offering this kind of perk to your students will help them to get hooked up with internships, study abroad options, and even potential employers when they complete their education.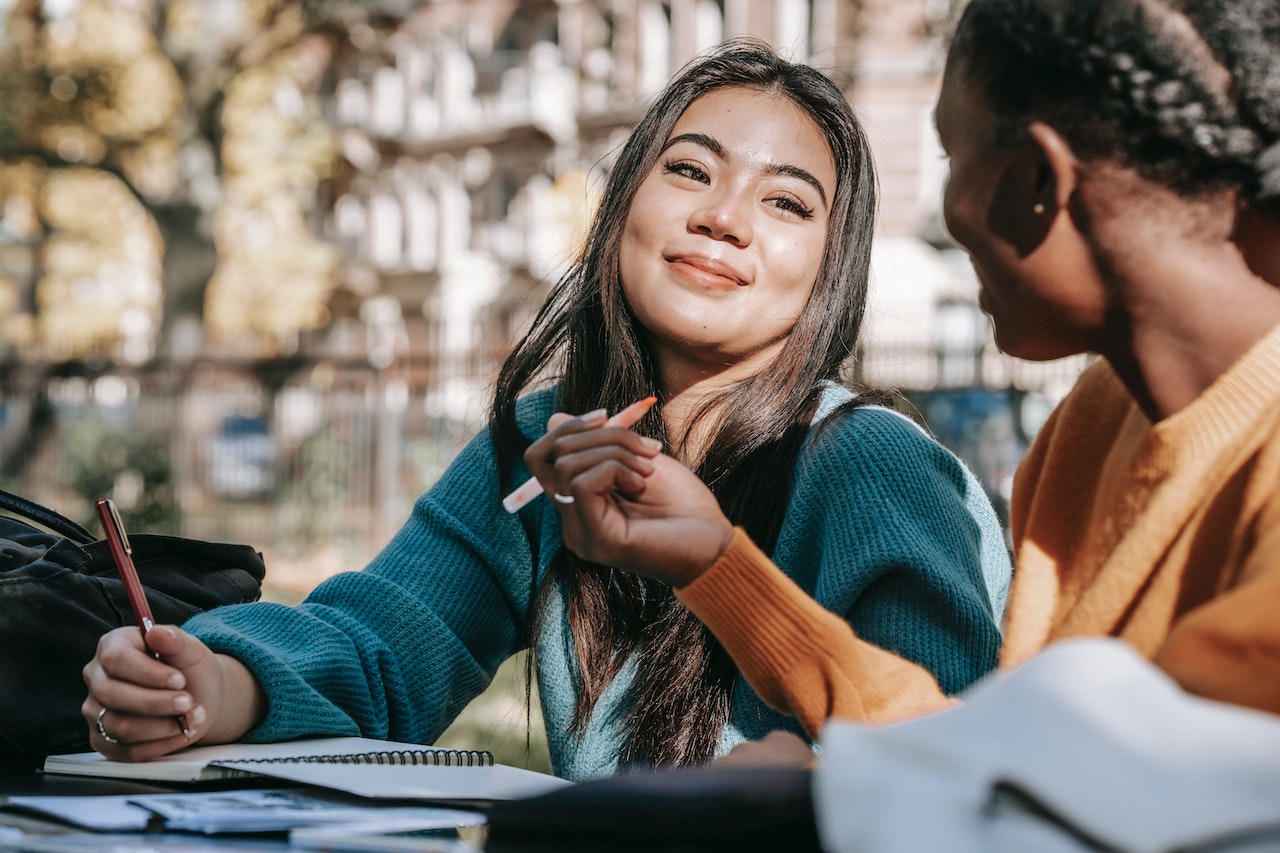 College Events Can be Easy to Plan and Fun to Attend
These ideas should have given you a really good idea of all the things that are possible when you are planning a college event of any kind. Students at this age are ready to learn about so many things, which means that you can put together almost any kind of educational event with ease. You can also host events that are meant solely for having fun or relaxing or meeting study buddies and new friends. Whether your classes are offered in person or are hosted solely online, there is no shortage of great ways to get your students together so that they can have lots of fun and learn new skills with ease.
College events also do not have to break the bank to plan, and you can easily take on the task of hosting these adventures on your own in most cases. You might also want to just hire a company or a skilled expert to tackle the task of guiding the process. College students are busy, and they have a lot going on in their lives, but they are also uniquely placed to be able to make the most of enriching and fun added events that they might not experience in any other format.
Students in college often make lasting connections and have experiences that help them formulate who they will get to be going forward into the future. You can help to promote the right kinds of fun and engaging experiences to make sure that their time in college is everything that they hoped it would be just by using this authoritative guide.