College can be busy, chaotic, overwhelming, and also very fun.
This means that college students of all ages can sometimes forget about deadlines, miss meetings with advisors, or have to stay up all night getting homework done due to poor planning skills.
Eliminating some of the stress of the college experience is always ideal, and there are many apps that can help college students organize their days more effectively. From tracking better sleep to keeping a schedule that is organized and complete, leveraging the use of apps that make college easier is always a good idea.
If you are advising college students about how to make college life better or you yourself are heading to college, you need to consider these 15 apps that are ideal for college students.
What are apps for college students?
Apps for college students are usually designed specifically to help students with productivity, organization, healthy lifestyles, campus engagement, and social connection in the college or university setting.
Typically, these apps are made just to ensure that college students ultimately succeed on campus. It can be hard to juggle a social life, schoolwork, sports, and clubs. Being able to keep it all straight can make college much less chaotic and can also prevent issues that might lead to poor grades or retaking classes.
How have apps for college students changed the campus landscape?
College students these days have so many benefits at their fingertips that other generations of students did not. Having a smartphone can put all of these apps right at your fingertips as you head from class to class or event to event. Imagine trying to keep track of everything with paper and a pen! You don't have to do that anymore when you use these apps to make sure that you stay on track and take care of yourself while you are completing your college degree.
Many of the apps that work best for college students were actually also developed for use by professionals. Getting used to the use of these tools in college can offer big benefits when you are done with school and out in the working world. The more that you are used to collaborating with shared documents and networking tools, the better. You will also find that you can continue to use many of these apps to help you to be more effective at work once you are done with school.
Training good habits into your routines in college can pay off later in life, and you will find that many jobs utilize the same time management skills and organizational skills that you need to succeed at college as well. The apps that you use in school can become the apps that help you to work more effectively later in life as well.
15 Essential Apps for College Students to Help them Succeed on Campus
College is one of the high points of many people's lives, and you should seek to get the most out of your time at college in every possible way. Being organized, making sure that you get enough sleep, and eating right can be a big factor in your success during your college years. These apps will help you to make the most of your time in school and to succeed with ease as you meet all of your goals.
There are many ways to combine the forces of these apps to make the most of your college experience and to eliminate stress and worry. You will want to be able to enjoy your college experience completely, and leaning on these apps can help you to get the most out of your time in college in 2022. For advisors and professors who are looking to help students to succeed in college, recommending these apps can help your students to be aware of the kinds of tools that they need to be using to get the most out of their time in school.
Scavify is one of the best ways to help students get oriented to their new campus and to feel welcome. Scavify offers a wide array of in-person or online student experiences that can help college attendees to be ready for class and to know the ropes. From scavenger hunts to customized welcome experiences, there are many ways to leverage Scavify to make orientation simple and really fun for college kids.
With Scavify's scavenger hunt app you can set up a variety of different kinds of experiences for your students to engage with as they learn the ropes. Scavify will also give you helpful data on the organizer's side to make sure that your next orientation is an even bigger success. Scavify makes it easy and fun to welcome new students to school and to make sure that they know where they need to go and what they need to do. Taking the guesswork out of that first week of classes can make college much more fun overall. The Scavify app can also help advisors and professors to have students in class who are prepared to be there and who are not distracted by concerns that should have been avoided.
While students need to be careful not to lean on this resource too heavily, this is one of the best ways to make sure that you understand course content. Wolfram Alpha will help you check and verify your answers and your knowledge in all of your classes, just like a really good study buddy or a TA would do. You can count on this app to give you a wider breadth of knowledge about topics and to make suggestions to help you to understand the things that you are studying.
You still need to be sure that you are still studying for tests and doing all the recommended homework. However, this can be an invaluable tool to make sure that you are truly understanding and retaining the information for each of your classes. Sometimes it can be tough to find a tutor or another study partner who understands your learning style, but Wolfram Alpha can take care of your needs here with ease. There are so many ways to get information from the platform that everyone's learning needs can be met with ease.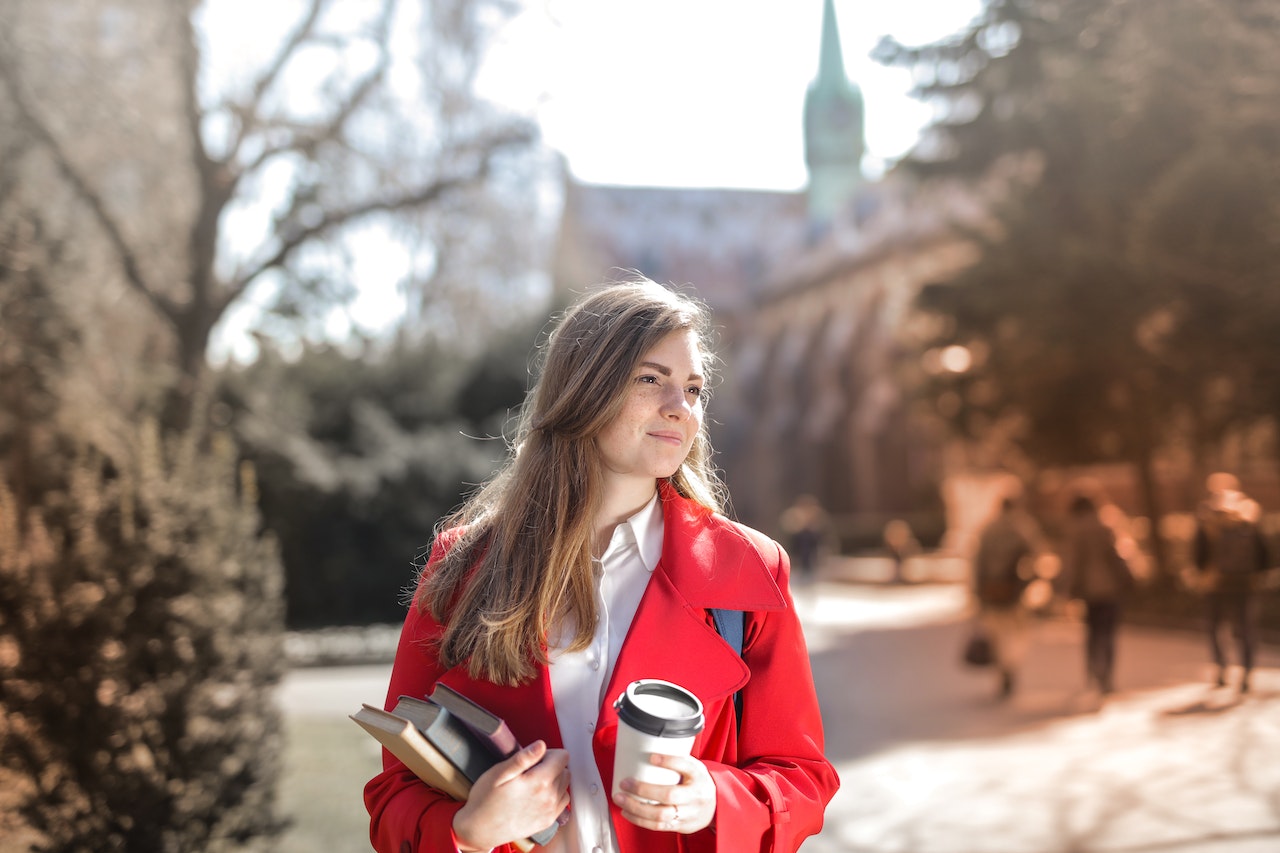 Google Docs is one of the best tools for both students and professionals due to the collaborative options that it offers, as well as the variety of different tools that can be plugged into it. You can access all of your assignments from anywhere that you have a device, like a phone or a computer, and you will be able to share these documents with teachers, other students, and more.
Google Docs has changed the way that students create assignments, collaborate, and get work done. Having your class notes, documents, assignments, and papers on hand, no matter where you are can be invaluable for any student. This is also a free app that anyone can use, so you will not run into roadblocks due to being unable to share with other students or professors.
This tool can also offer you access to spreadsheets that mimic Excel sheets and that are readily shared with other collaborators. There are many plug-ins and other tools that can make Google Docs even more robust, and if you are using Google for your calendar as well, you can integrate all of your work inside the Google experience.
Being able to track your work, collaborate, and generate tables and spreadsheets all in one app can save tons of time and make it easy to work on your schoolwork on the go too. For students who are working at the same time as attending school or who have other distractions like sports and clubs to deal with, Google can make it easy to keep track of all of this kind of work in the same place.
Most college students don't get enough sleep, and this can lead to all kinds of issues with studying and comprehension in class. You will find that SleepScore can help you to track and improve your sleep every day. This can be one of the biggest factors in student success, and these kinds of apps are often much more helpful than people think they will be.
There is a free version of this app that you can use to try things out, and then you can further craft a personalized sleep-tracking experience with the regular app. Being able to tell what your sleep stages are can help you optimize when you head to bed and get up and can help you identify issues that might be causing interruptions to good sleep.
The dorms and other living arrangements can lead to poor sleep at times, and you might be able to determine if your environment is the issue or if you need to see a doctor about your inability to sleep. Getting good sleep is critical to your well-being both in college and out of college.
If students struggle with time management, this can be the right app to help. TomatoTimer will keep track of set periods of timed activity so that students can motivate themselves to stay on track for a specific period of time. Getting work done can require a commitment to looking at the time spent on them and the time spent on distractions, and this app can help.
This can be one of the best ways to make sure that students get their work done with real focus. There are various other focus-inducing apps, and you can also elect to use a tool that will keep you from being able to access your phone during stretches of work on school-based tasks. These kinds of apps might not need to be used by every student, but there are many people that benefit greatly from being forced to stop worrying about their Facebook, Instagram, and other distractions.
Having to work on complex subject matter can be really hard if you don't have the right tools. Coggle helps to visualize complex interactions within subjects as well as the complexity of specific tasks and topics. There are various ways to map information in Coggle based on your preferences. You will be able to figure out the perfect way to map the flow of a topic with ease in Coggle.
This is ideal for science and math students, but the app can be used for other subject matter also. Visual learners will rejoice at this helpful tool that will make their life much easier. Coggle makes drawing a memory map so much easier, and you might even want to take all of your class notes using this tool. This can be the mainstay of your efforts to track information, or it can just be one of many tools that you use to help facilitate your learning process.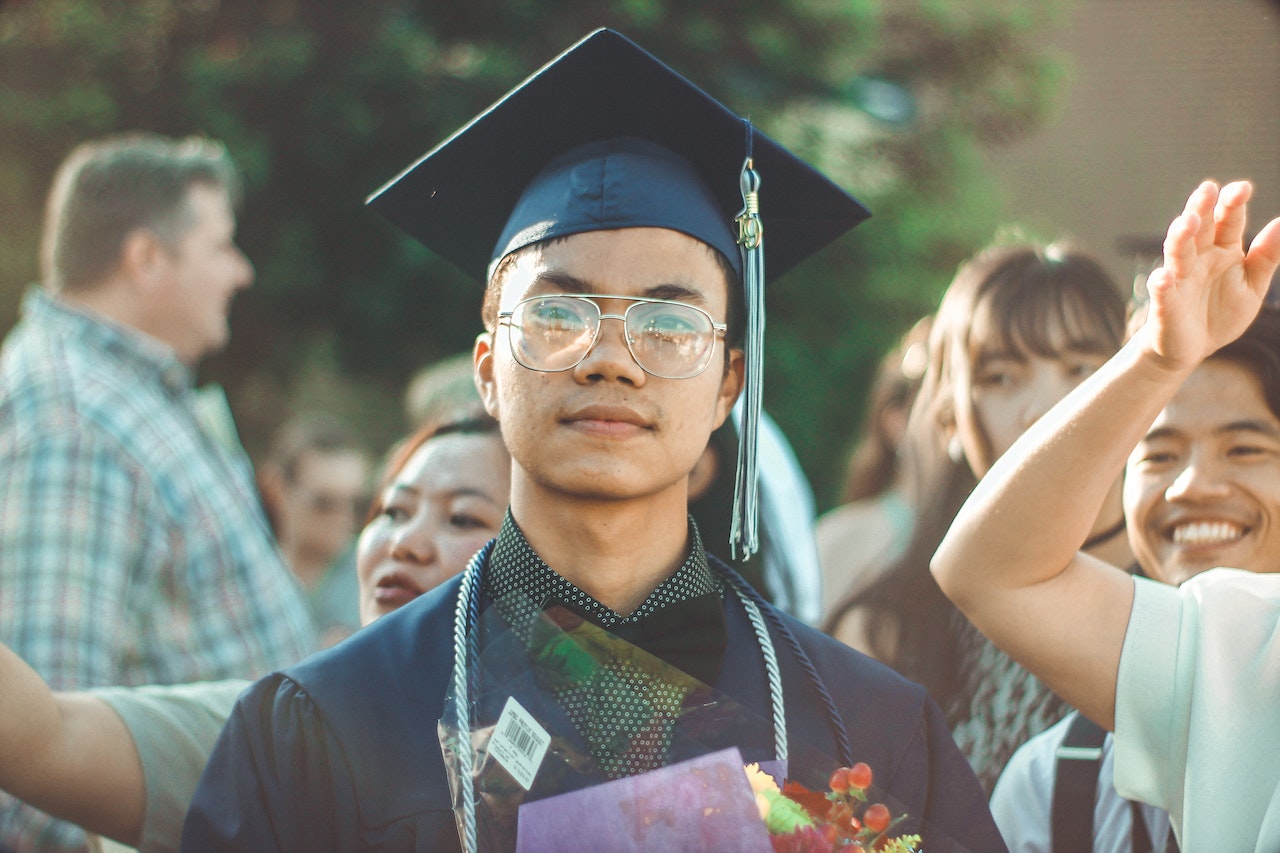 If you are having trouble collecting everyone to study or work on a group project, you are not alone! This is why Doodle was invented. You will not have to text or call everyone when you use Doodle to organize get-togethers for school work. The app will allow everyone invited to vote on the time to get together, and then everyone can meet up with ease. This is a no-muss-no-fuss way to get group work arranged and completed without stress and chaos. This can also be an ideal way to invite people to meet up for fun if you don't have time to invite everyone to go get a drink or a pizza after class.
If you are going to be traveling for an internship or for travel abroad and you don't have your lodgings sorted out yet, Hostelworld can help! You can find all kinds of hostels all over the world to stay at with this app and save money while you are studying away from home. This is also an ideal way to plan a summer trip or a spring break adventure. You will find that most hostels are designed for students in specific, as well. This means that working on school assignments and projects will be easy at the locations that are possible to reserve in the Hostelworld app.
Hostels are considered one of the safest ways to travel affordably around the world, and these locations are often much safer than booking a rental that is at the same price point. The safety aspect of hostel stays is one of the most attractive reasons to use this app when you need to travel on a budget, but the convenience of the locations of hostels is often really ideal as well.
If you and your professor or your study buddy are just not understanding one another, you need to get Chegg Study. This is a great addendum to any subject, and you can seek further information and study materials for any topic within the app. Getting further information, as well as further ideas about a topic, can help you to understand it more completely. This can make all the difference between success and failure in tough topics.
Most students struggle to find the right kind of support on campus for a tough subject, and there can be a lack of TA support at small campuses. Chegg Study can help you to get that expansion of information and help that you need without having to try and hire an expensive off-site tutor. Best of all, all of the information subject materials are vetted before being posted, so you will not run into issues with inaccurate information that leads you astray.
Let's face it, we aren't all good at writing clearly, and it can be very hard to edit your own work. Finding someone to sit down and read through your thesis paper, looking for mistakes, might not be practical either. There are many classes at college that are very writing intensive, and you might lose a lot of time editing and checking your own work once it has been written.
Grammarly can save you lots of time and frustration when you add this app to your study tools. You can set Grammarly to populate in any open browser window in Word documents and also in Google Docs. Grammarly will check your work in real-time, offering suggestions for clarity, grammatical corrections, and catching spelling mistakes. This is a tool that is used daily by professionals and authors because of its effectiveness.
Being sure that your papers and your online posts and letters are mistake-free can offer lots of peace of mind compared to winging it or trying to find someone to check your work for you. Grammarly is a free and easy tool to use to make the most of your ability to edit and spellcheck your work every day.
Creating citations can be time-consuming and confusing. There are various kinds of citation formats to use, and you might not be familiar with all of them as you enter college. It can be frustrating to have to spend so much time creating citations and having to annotate documents with different kinds of citations as you are working on writing. Thankfully, Citasionsy can help you to generate citations rapidly and in different formats as needed. You will be able to switch between different citation styles readily, and you can trust the formatting and accuracy of the citations that are offered by this tool.
Being able to spare yourself the heartache of formatting and writing these kinds of nitpicky details at the end of your paper can feel great. After all, who has spare time when they are getting through their college classes? This is one of the biggest timesavers for writing-intensive classes, and you can save a ton of time when you leverage this app for your college work.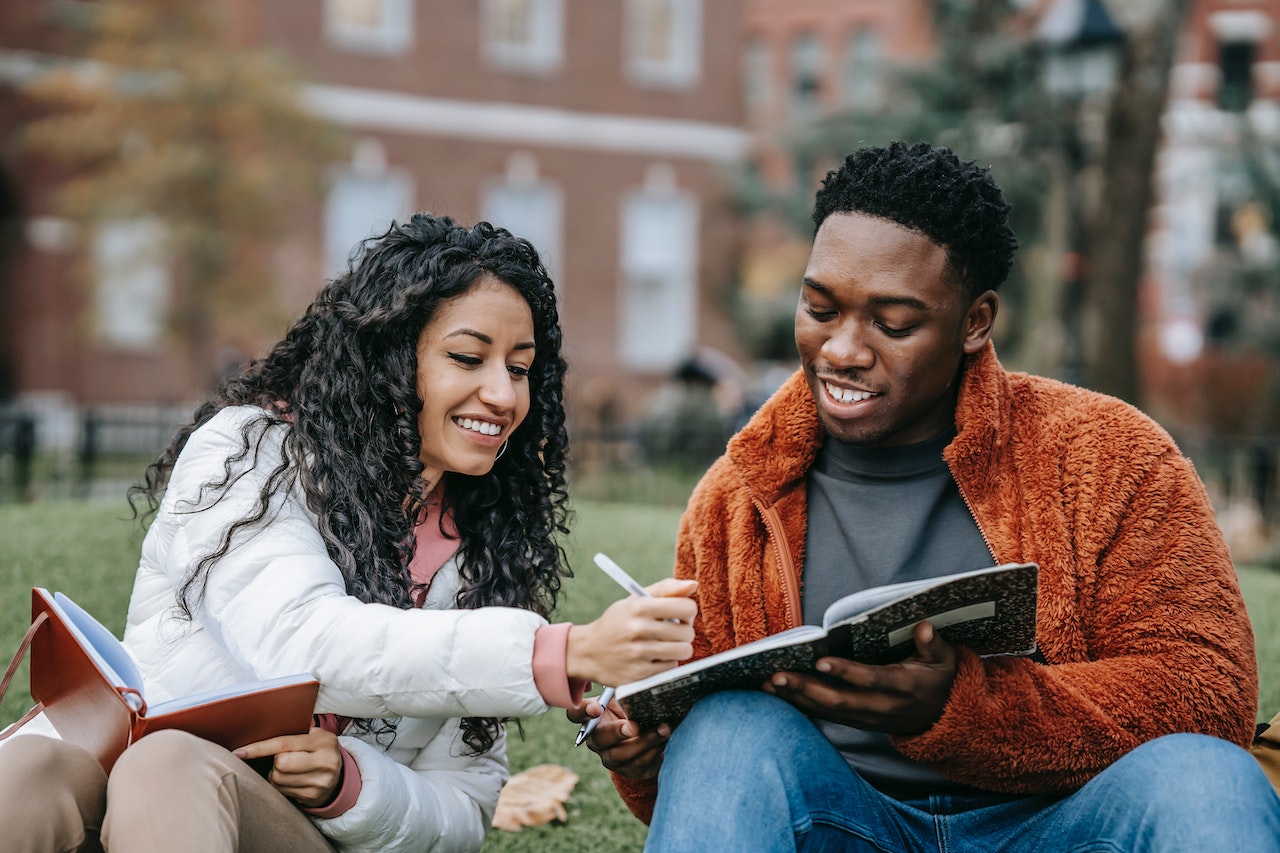 Do you lose track of everything and forget to put appointments into your calendar? If you are tired of missing deadlines, being left out of the loop for group projects because you missed a meeting, or if you are worn out trying to keep track of your class assignments, you need Notion. Notion can help you to keep track of everything with different kinds of information organization tools. You can use all kinds of board-style organizational tools or collections and task lists to organize your college days accurately and completely.
This is a really customizable solution that you can make work hard for you. This tool is also used by professionals to organize their days and their collaborative work, so you know that this is a really quality app for this use.
Are you struggling with feeling stressed or down while you are in college? Are you worried that you won't be aware of your own mental state until finals week, when you have a breakdown over all the work that you have to do? Daylio can help you to be more conscious of your mental state as you navigate your classwork and all of the changes to your routine now that you are in college.
Being away of your mental state can make it much easier to keep track of your own emotional needs every term. Many people won't admit just how stressed they are during college, or they might not even realize that they are feeling this way. Being able to identify and journal online about your mental state can help you to realize that you need to take some time out for yourself or go talk to the student counseling staff.
Mental well-being is just as important as studying and getting good sleep. Take care of your mental well-being each day with Daylio.
Are you struggling to make time to work out and take care of your physical well-being during college? This is a common problem that goes hand-in-hand with not getting enough sleep and eating poorly for most college kids. You will be able to use this app to track your physical activity, the calories you have eaten, and even your water intake. You can also track sleep in this app.
This is one of the best tracking apps for this kind of work, and you might want to make sure that you are using it to help you to take better care of yourself. There is no reason that you should sacrifice your mental well-being and your physical health just for studying, and this app will help you to balance your days more effectively.
Make sure that you set your fitness goals realistically when you start using the tool, taking into consideration your schedule at college. You might still work out less during each term than you did in high school or before you went back to school, and that's ok. You just need to use this tool to help make sure that you don't go days without thinking about moving around or your health or drinking enough water, or getting enough sleep. Don't be tempted to use this tool to do some kind of crash diet at college. This app works best when tracking your actual activity and keeping to realistic goals.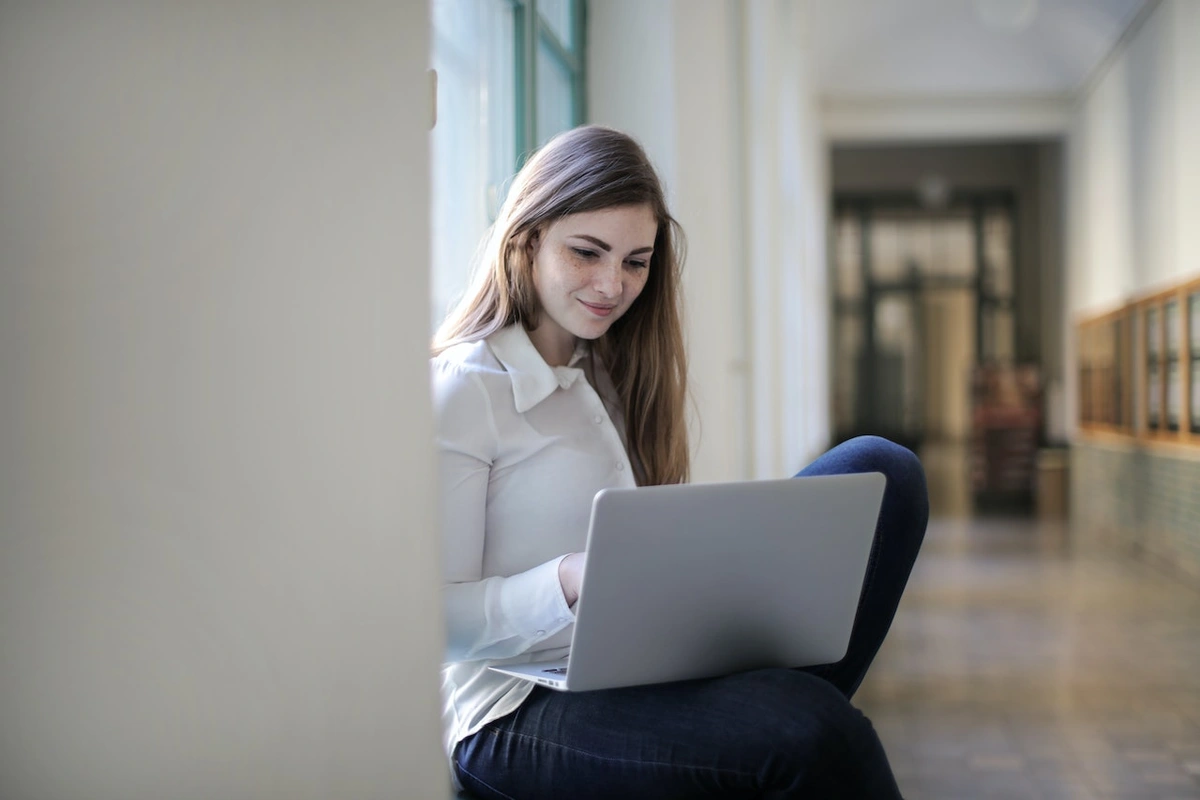 Another version of a calendar app, this helpful tool works really well for students. You can set up your calendar to handle all of your subjects and to color-code all of your work. You can manage your time in minute detail with the help of Timetable and count on the calendar you are creating to sync across all of your devices as well. This is one of the best college tools for those with really busy schedules.
Being able to just set up a reminder for every assignment, meeting, and test can save you a lot of time and make sure that you don't miss anything important each day. College can be really busy, so time management can be really key for your success. This is often one of the key areas where students struggle in college, and Timetable can be the solution that you have been looking for to solve this problem.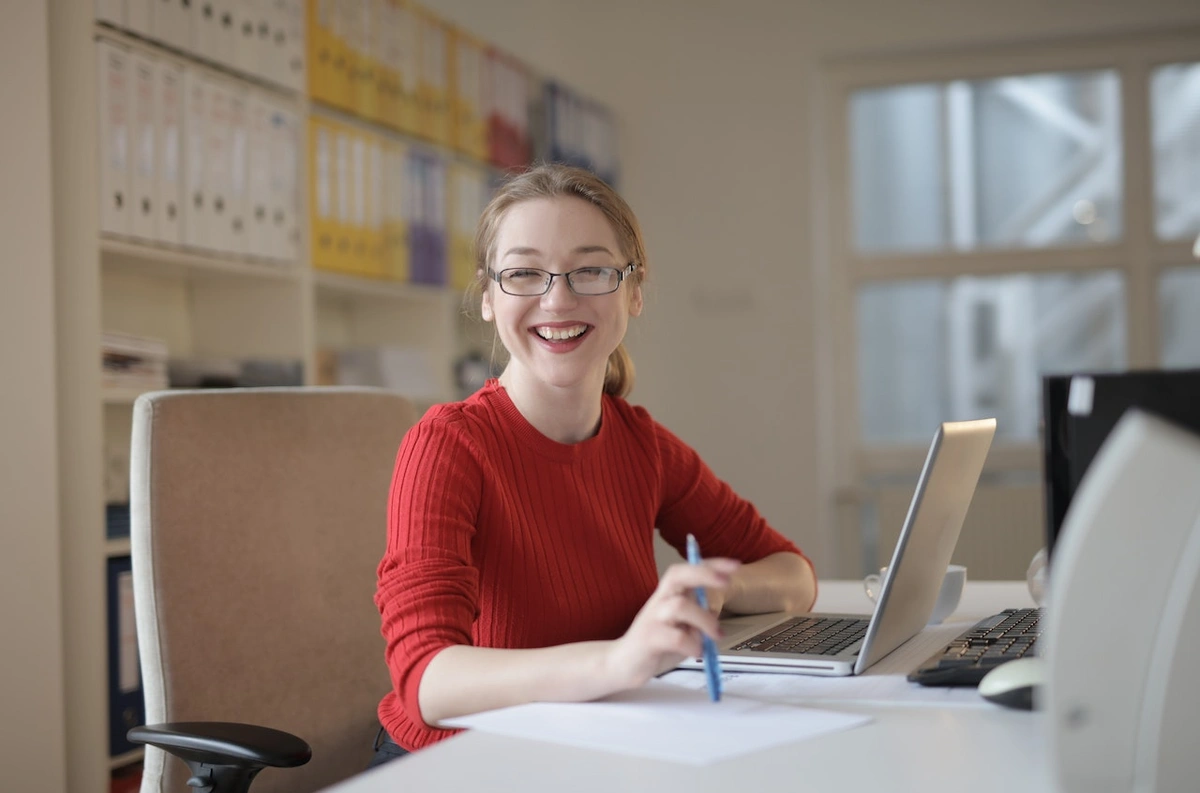 College Can Be Easy With the Help of These Apps
College might seem daunting at first, but using these apps properly can help you to take care of every one of your needs. You can track your time, keep track of your assignments and schedule, or take care of yourself better every day. Being able to learn more effectively and edit and store documents properly can also offer a heap of time savings each day.
All of these apps can be used by students to make their time in college more effective and much more enjoyable as well. You will want to consider giving all of these apps at least a try to see if they are right for your needs. Many students do not realize that they are not actually managing their time and their homework as well as they could be. Being able to improve your ability to take care of daily tasks and learning processes in efficient ways can make college much more enjoyable and much more successful overall.