If you're looking for a fun team building experience, you should definitely consider an escape room.
This is one of the best ways for coworkers or friends, and family to learn about one another's communication styles and strengths. Students can also benefit from the kind of mental agility that is needed to solve an escape room, along with the chance for creative, collaborative efforts.
If you are ready to learn some more about how to use an escape room for your team building efforts, you need to keep reading.
What Are Escape Room Team Building Activities?
Escape rooms foster team building through collaborative problem-solving and can help hone team communication, decision-making and efficiency as teams work together to escape from a staged room filled with clues and puzzle pieces.
Team building activities are an excellent way to allow your teams to learn more about each other and foster improved working relationships in the future. Your teams will be able to find out who on their team has which strengths while having fun solving tough problems or complex situations. Any kind of escape room will require that your teams work together toward a common solution while also exercising critical thinking and other essential work-based or life skills.
Escape rooms are really exciting and fun, and they put teams under pressure to create a solution for the problem at hand with a limited amount of time to work on the problem. Escape rooms come in varying levels of complexity and challenge as well, so when you are looking for an escape room team building option, you can find many different kinds of experiences for your teams to enjoy.
Best Escape Rooms for Team Building
There are many companies that offer these kinds of challenging experiences, and many of the best of these businesses will offer rooms at varying challenge levels. You will want to be sure that you are picking a room topic that is relatable to everyone in the room and that you have chosen the right level of difficulty for the team that you are sending into the experience. There is a specific kind of thinking that is needed to solve this kind of puzzle, and if all of your team members are new to this experience, starting with a simple room is probably a good idea.
These kinds of escape rooms are really ideal for your team's needs and can teach them all kinds of valuable skills while still being fun and exciting.
1. Prison Break Escape Room
This is one of the most common themes for this kind of room, and often it is the most relatable since your teams need to get out of the room within a set time period. There are many layers to this kind of escape room since the participants will probably start out with very limited resources and need to solve a bunch of puzzles right away to get access to the next steps of the escape process.
These are often some of the most complex escape rooms, no matter which company has designed them. Make sure that your teams are up for a tough challenge before you send them into a prison break room to try and solve the puzzle to escape.
2. Steampunk-Themed Escape Room
Steampunk rooms can be really fun because of the complexity of the various kinds of items that can be pulled into the mystery. The blend of Victorian concepts and modern technology of the Steam Punk brand can lead to all kinds of fanciful premises for this kind of room. Your teams will probably be given all kinds of fun gadgets to use to solve the mystery, such as a ship's navigation tools, magnifying glasses, and old-fashioned lanterns.
These rooms are full of whimsy and can be of any skill level. This could be an ideal choice for your teams who have never tried out one of these rooms or even for mixed groups who have a few people with experience working with a lot of newbies.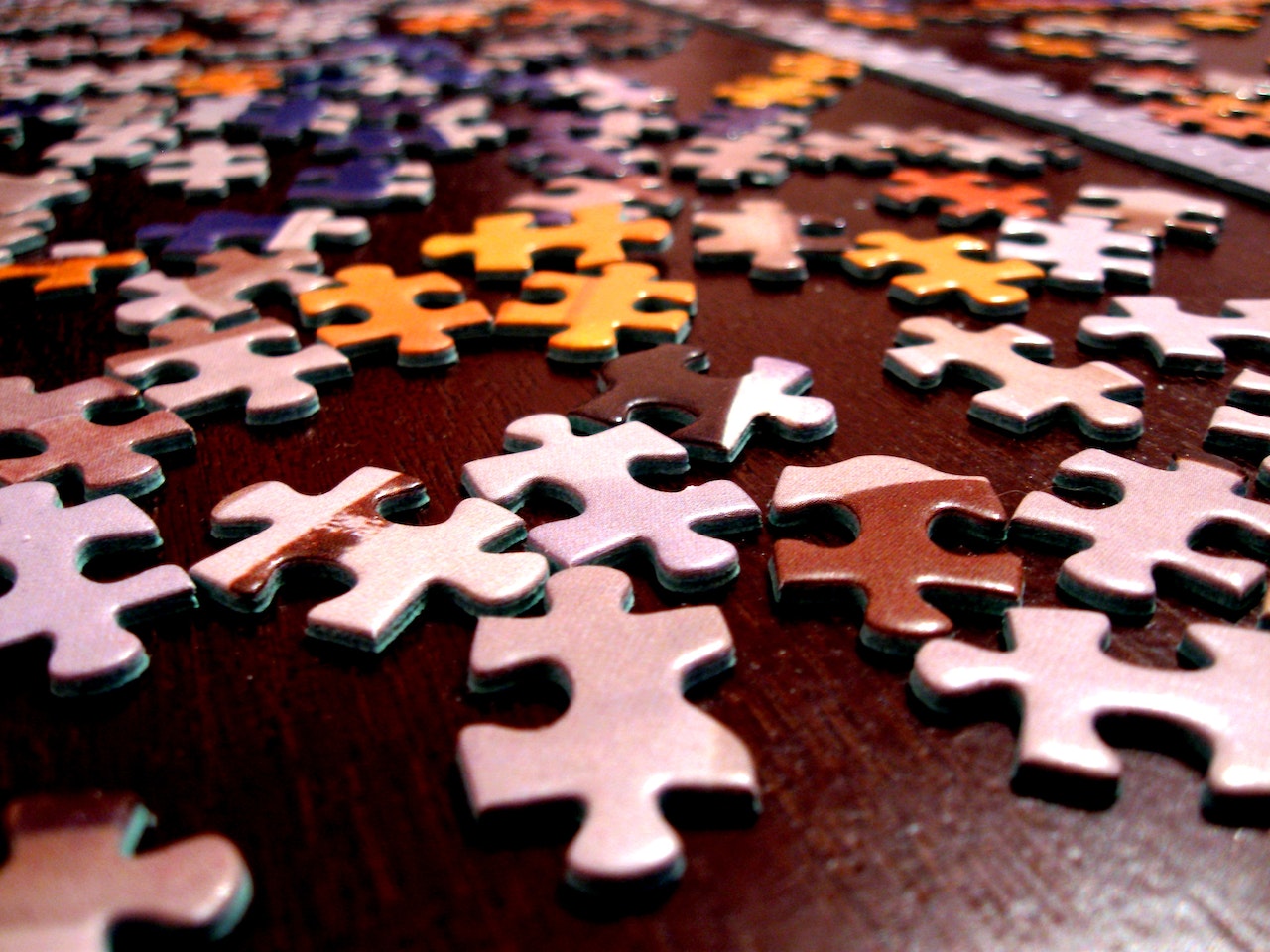 3. Zombie Escape Room
The classic zombie attack theme can be really popular with everyone who tries out one of these rooms. This is a great activity for teams with a lot of scientific knowledge because the solution to these kinds of puzzles often has a lot to do with creating an antidote or escaping from a science building of some kind. This is also a really popular theme in media and print, so many people will be familiar with it and understand the goal quite clearly.
The zombie attack room can be created for many skill levels as well, so you should be able to access team building benefits with this kind of room with ease.
4. Treasure Hunt Escape Room
Who doesn't love a good treasure hunt? This kind of escape room offers an x-marks-the-spot kind of experience that is ideal for those who have never tried an escape room. The goal is really clear for this kind of room, and your teams can be asked to solve any kind of puzzle to be able to find the answer to the escape process. Treasure hunting rooms are really relatable to everyone, and this is often a good starter escape room experience for a group of mixed skill or experience levels.
5. A Murder Mystery Escape Room
If your team members played Clue as kids and loved it, then this is the right kind of escape room for them. There is something really exciting about solving a murder mystery, and these escape rooms are often complex and full of misleading clues. This can be a really ideal room to make your teams work on deductive reasoning and to offer them a chance to get together to look at a lot of information efficiently.
This is one of the most relatable rooms for work skills, but students, friends, and family can have a great time in this kind of room as well.
6. Escape Rooms with a Secret Room
Some escape rooms have a secret room that is a big part of the experience and that must be accessed to solve the puzzle of the room. These are often more advanced rooms and you might have longer to solve these rooms as well. This is a fun choice for large groups and also for those who are quite advanced in their skills.
Secret room escape rooms are often really memorable and they can offer teams a chance to figure out how best to divide up tasks to help everyone work under pressure. There are typically a lot of things to work out in these rooms and they can really challenge your invitees to think outside the box and be effective with the delegation at the same time.
7. Holiday-themed Escape Room
When the holidays coincide with your escape room planning, you can usually find a really fun holiday-based escape room. This might be a Christmas or Thanksgiving room, or maybe even a Halloween room. These kinds of short-time escape rooms can make the holidays really memorable and they can also provide a great way for your teams to work on the skills they need to develop.
8. Movie-Inspired Escape Rooms
Some escape rooms are themed around movies that everyone will know. You could imagine something like Jurassic Park or James Bond and you would probably be able to find a movie-themed room that would meet this set of requirements. These are fun rooms for movie and pop-culture buffs and they can be a great way to make your team building activity really fun.
9. Ancient Times Escape Room
Escape rooms based on Egypt, Rome, or even the past history of America are also pretty common. You can usually find a room that is a history buff's dream when you are shopping for escape rooms to have your teams visit. Ancient history can make for some really fun and creative puzzles, as well as fun hands-on problem-solving.
10. Horror Escape Room
If your team loves to be scared, there are plenty of horror-themed escape rooms out there to pick from for this adventure. Be sure that everyone in the group is okay with scary or gross things before you agree to this one. If everyone wants to have a really good time with scary stuff, then this is the right room for your needs. Horror-themed rooms are a blast because they can be quite creative and might also be really surprising.
Best Virtual Escape Rooms for Team Building Activities
There are an increasing number of really fun escape room experiences that are hosted online. It is easy to create a team and invite them to event that is hosted by other groups. These are just as engaging of experiences as in-person escape rooms, and your teams will get all the same benefits from these virtual escape room activities.
Always make sure that you check out some reviews of the experience that you are thinking about booking so that you get access to the best experience possible. It can be hard to vet out these experiences in advance if you do not look at what others have had to say about their experience with the company.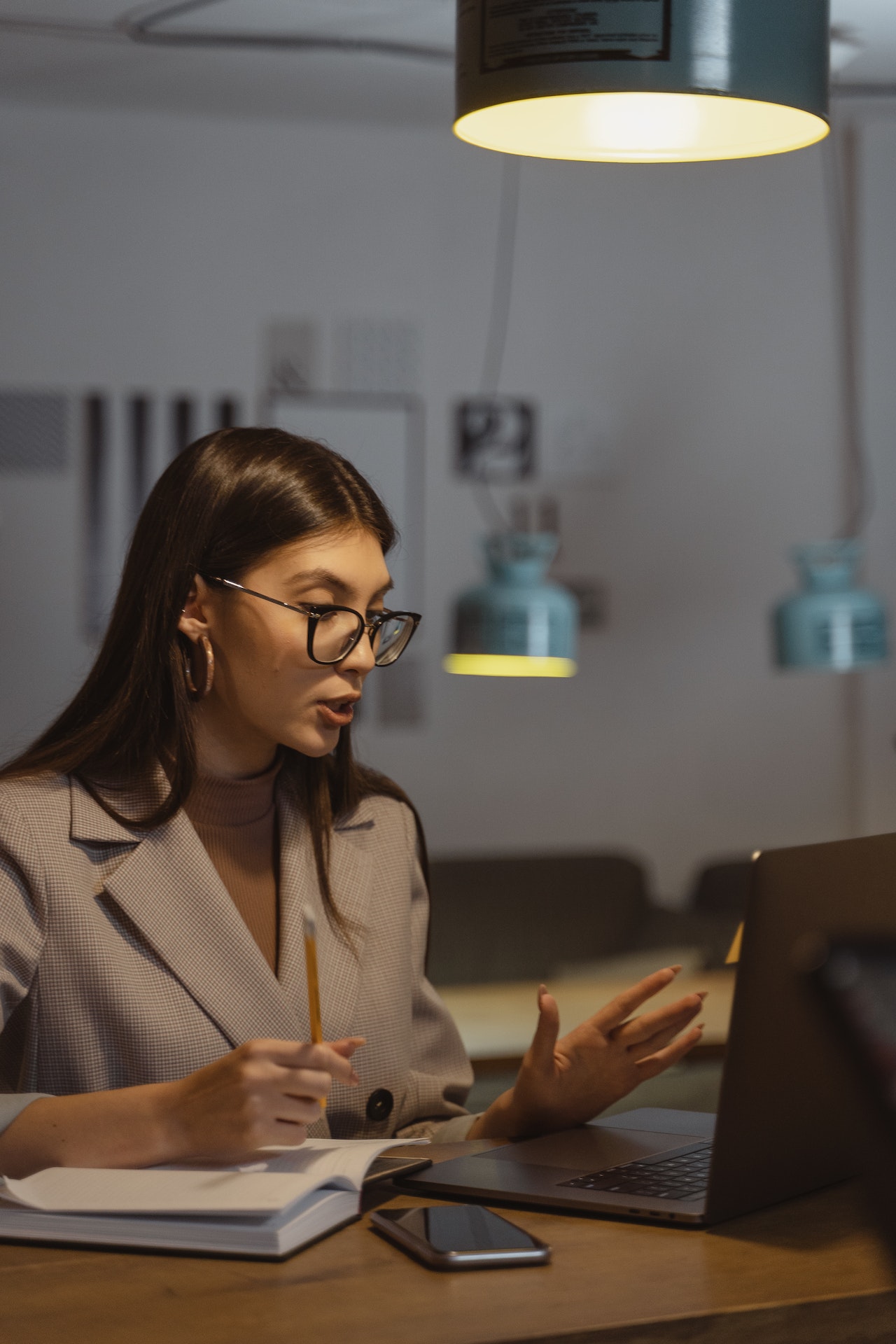 1. WildlyDifferent (Custom Virtual Escape Room)
Some companies will allow you to create your own unique virtual escape room that is based on a theme of your choice. This will give you a lot of flexibility about what you have your teams do during the event, and you can select a difficulty and complexity level that matches the needs of your teams.
Custom rooms can take some more time to get planned out and organized, so make sure that you are not planning to use this kind of room too close to the date that you want to host the event. Giving your game creators time to get the experience built is critical to making sure that the team building part of the game is properly constructed.
2. Confundrum (3-D Virtual Escape Room)
For a really unique and memorable escape room experience, you can use this company which offers 3-D experiences that are really fun. This is a great choice for those who love to experience new things and for anyone who does not get motion sick easily. Make sure that you ask your teams if anyone gets dizzy easily before you commit to this particular event.
This really fun escape room experience is a text-based adventure that everyone will enjoy. Your teams can navigate a variety of different puzzles during different times of the year when you choose this company to host your virtual team building event. Trapped is a simple version of the escape room adventure and it can be perfect for tech geeks or people who played these kinds of games as kids and really enjoyed them. Best of all, it is easy to use these adventures at a moment's notice since no host is needed to run the adventure.
If puzzles and riddles are what you want your teams to be working on when they are doing team building, then this is the right virtual escape room for you. This is a game that is based almost entirely on riddles and clues that need to be solved alongside challenging puzzles. This is a great idea for work teams to choose because you will be able to select the right room to work on specific skills that teams need to improve on.
This escape room is actually free and it is cleverly set up to allow Harry Potter fans to make the most of the experience from start to finish. Consider having your teams separate into houses before they join the room for some added enjoyment. This is a really lighthearted and fun escape room that is a great choice for teams who love the Harry Potter story.
This is a Zoom-based escape room with a magical, fairytale theme. This is a great choice for large groups and it is a friendly escape room for those of various levels of experience. For a storytelling and fable kind of experience, there are few rooms that can beat this one.
This is a really great Zoom escape room option for those who love sleuthing out the truth and figuring out a mystery. These rooms vary in skill level and the company has made it very simple to access the benefits of this kind of escape room, even if you have a very large group.
This company creates new and engaging rooms often and they are accessed easily through Patreon. These are more challenging rooms overall but they are really easy to access and get everyone set up to use. The benefit of the Patreon platform is that it is made to handle these kinds of creative ventures really well.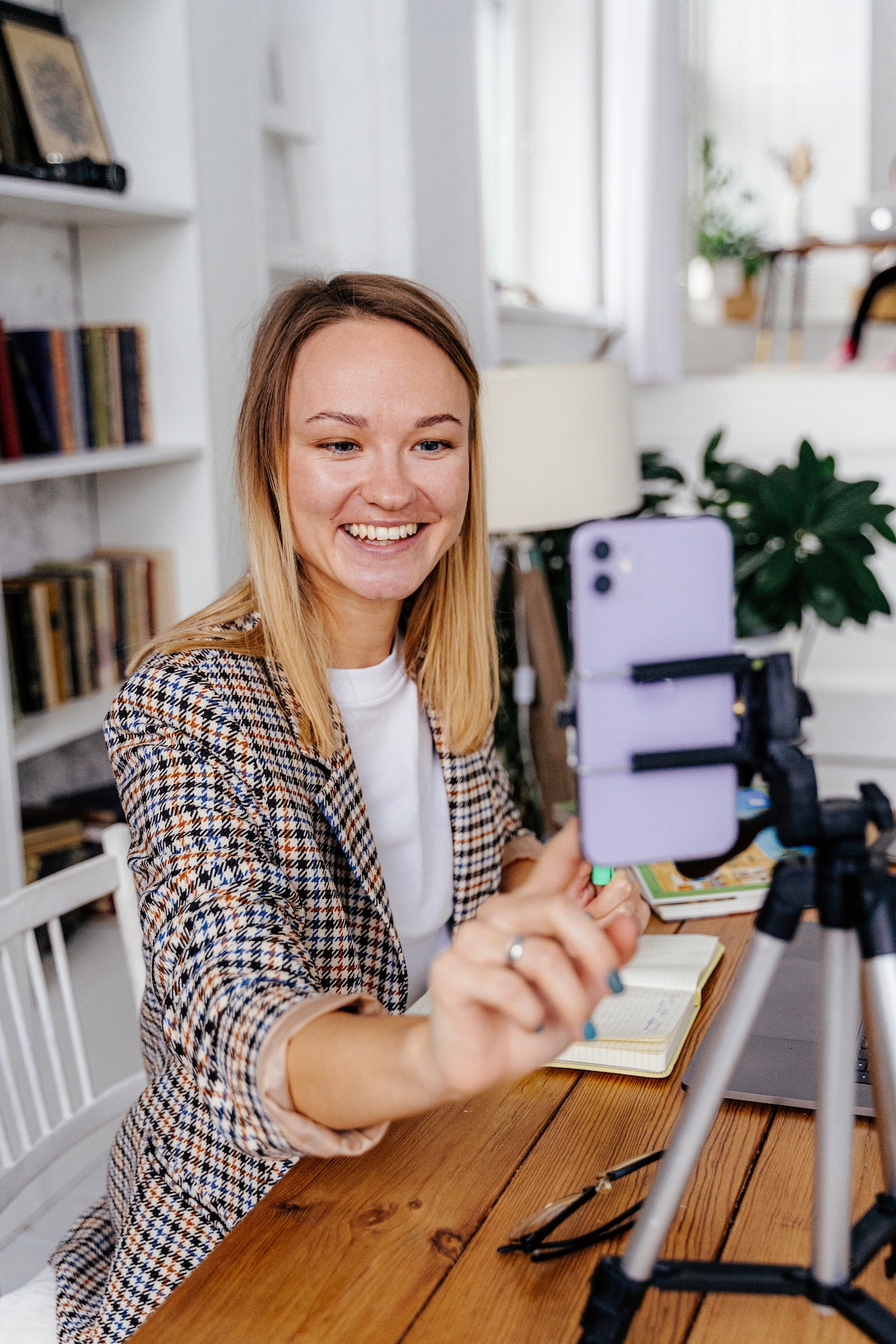 Brain Chase is aimed at educational themes and it can be the perfect choice for those who are trying to get students and younger people to connect. These learning-based escape rooms are built around different kinds of study such as math, science, or writing skills. This is a great choice for those who have kids who need to connect better at school.
This escape room company offers a hybrid experience, so you will get a physical guide as well as the benefit of a virtual experience that backs this up. These are really creative rooms that are very memorable due to their unique setup.
This cool company puts together escape rooms that are based around exciting things like heists, or even silly things like pizza. You will get access to a large catalog of different kinds of rooms to choose from with this company as well, which can make it simple to find the perfect room for your needs.
This is a great choice for younger participants and also for lovers of the game. This is a great immersion experience that makes it easy to have fun while learning lots of great skills. The Minecraft room is made to be light and fun and not to be too tough which makes it great for those who are newbies.
Just like the Minecraft and the Harry Potter rooms in this guide, this is a great choice for those who want to work through lighthearted puzzles that are very fun. This is a great choice for anyone who loved this show when it was on TV but it can be fun and approachable for any audience.
Fans of Shakespeare and fans of tough puzzles will love this escape room. This is a tough one but it's a great way to get your team members familiar with the bard while also asking them to solve neat puzzles that are math and science-based. This fun room asks you to imagine what has caused the two families to fight in Romeo and Juliet and then challenges you to solve their problems as you escape the room.
Are Virtual Escape Rooms as Effective as In-Person Escape Rooms?
The answer to this question might depend upon what kinds of skills you want to have your teams working on.
The actual challenge of the escape room experience is equivalent in both kinds of rooms, but there are many more hands-on skills that can be accessed inside of a room that your teams visit in person. On the other hand, virtual escape rooms are really ideal to help team members to learn to communicate well even if they are not in the same room.
Virtual rooms tend to mimic working-from-home conditions really well and this might be more valuable to you than getting your teams together in person to have them work on their in-person teamwork skills. You will need to consider what your goals are for your team building work before you choose an in-person or a virtual escape room. There are benefits to both selections and the skills that you want to work toward will likely have a big impact on your selection.
Some people also ask if the theme of the room matters with regard to the benefits of the experience. There are lots of essential skills that can be accessed in any well-crafted escape room, but the theme might make the process much more fun and engage for your teams. Knowing what your teams like to do and what they are interested in can help you to select the right theme for your escape room, but the benefit of the experience will be the same no matter what theme you pick. The same skills will be accessed no matter what the theme of the room.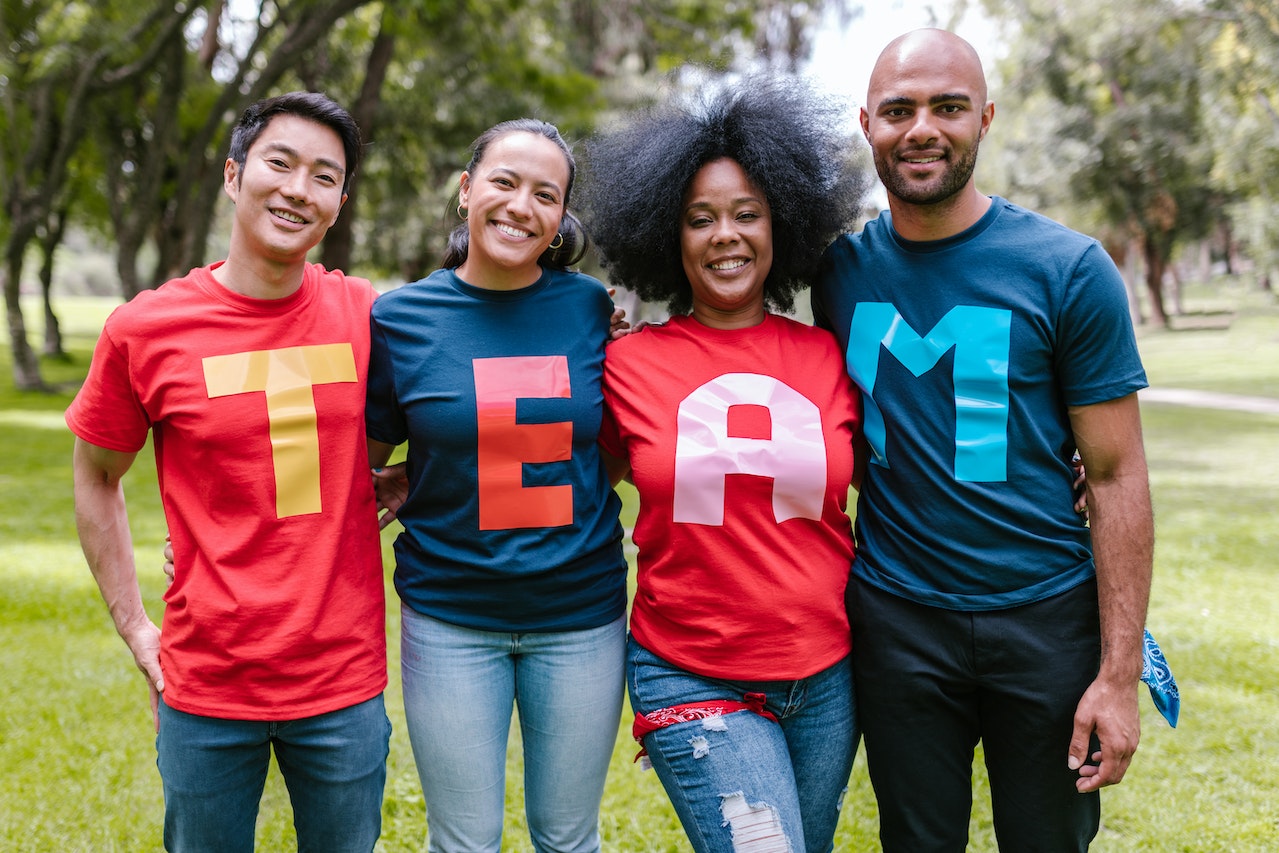 Escape Rooms Can Create Excellent Team Building Opportunities
Escape rooms are one of the ultimate challenges that can teach your work teams or your students the skills that they need to work on to be able to connect to one another in more effective ways. This is one of the most fun ways to get teams to come up with solutions to tough problems and to help them to work on shared tasks harmoniously. Escape rooms access a whole variety of different skills that are necessary for any kind of teamwork event.
Escape rooms can be enjoyed in person as well as online these days, which means that even your virtual team who works from home can get the benefit of this experience. Being sure that you can help your teams to learn to be more effective together can be a big relief for those hoping to effect this kind of change. Escape rooms are so fun and they make it simple for you to encourage great teamwork without harping on things that students and employees already have heard a million times.