If you have a team that needs to do some bonding to improve their work relationship, you may be contemplating doing some team building activities.
But what if you want your team building work to mean more than just the team boding every day over their shared tasks?
Did you know that there are ways to help charitable groups while also helping your teams to work together more effectively?
Charity team building can help your teams to connect through the shared process of changing other people's lives. Charitable work is a great way to bring people together, and you can use this activity as the basis for your team building to improve the way that your business operates and takes care of daily tasks.
What is Charitable Team Building?
Charitable team building merges the concepts of engaging your team in activities that help them to work together more effectively with giving back to the community.
There are many ways that your teams can choose to give back to others as they increase their teamwork skills. This kind of shared experience can lead to really meaningful and effective team-building that is not possible with simple shared activities of other kinds.
Your teams will bond over the shared tasks that they are engaged in, and they will appreciate being able to make the world a better place with their actions. This is the biggest benefit of team building of this kind, and the lasting impact of this kind of work on those who help to undertake it can mean your teams will feel bonded for years to come. Your teams will learn a lot about working with each other while they are also giving back to their community in important ways.
What Are Some Good Activities For Charitable Team Building?
You can set up your team building for charity in a variety of ways.
Many of the best team building activities that are done for charity can take place over the course of a few weeks as the teams work together to build funds or collect items for donation. You can also set up team activities with prizes that translate into charitable giving for the winning teams.
Still, other kinds of team building that are connected with charitable giving or philanthropy are done at a one-time event that is hosted online or might be done in person. These giving events can be linked with team efforts to grow together quite readily and can have just as big an impact on teamwork as the slower method of fundraising that takes place over a few weeks' time.
Team activities might be linked to a holiday, such as collecting presents for a family in need, or they could be linked to simple fund-raising that brings in money to help those in need. Employee satisfaction and morale have been shown to increase exponentially when working on these kinds of projects as a team, and giving back to the community always feels great, no matter whether the charity is linked with work or with personal efforts to help out.
There are typically various charities that operate in any given city or town that are happy to have help from any group that wants to pitch in. Connecting your team's efforts to the goals of these organizations can make it much easier to plan your team building activity. No matter how you choose to donate your efforts as a group, you will be able to make a big difference in other people's lives by doing so.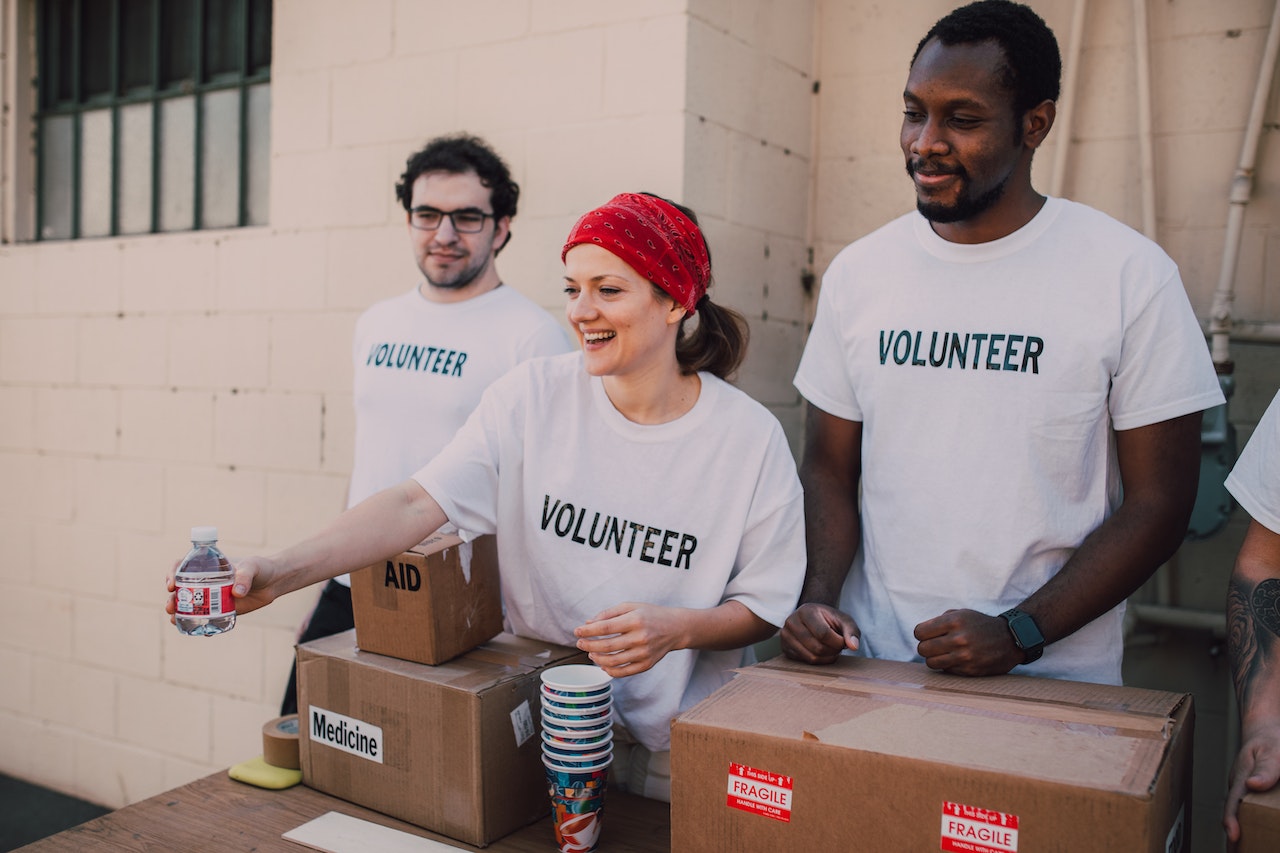 Charitable Team Building Activities
1.
Building Toys for Charity
There are various groups that will allow you to build toys for kids in need. Your teams can work for an afternoon or on set days on this task to help to make sure that kids in need get toys to enjoy. This can also be left open to your own creativity, and your teams can create their own unique toys with supplies that you provide. Recycled objects can make great toys, but there are also plenty of pre-made toy-building kits that can be used to make these toys.
Your teams will need to work together to get a toy made in an effective manner, and you will be providing them with a chance to improve their team bonding while also making a difference in the lives of kids in need. If you are not sure about what to provide for this toy-building process, you can work with your teams to figure out a plan before you start the activity in question. This is just another means of fostering teamwork within your teams, and it helps further the entire project.
2.
Food Prep for Those in Need
Your teams can volunteer time at a soup kitchen or a meal delivery service to help those who do not get enough to eat. Some charities will also allow your teams to make their own donated meals or to collect cans of food doing food drive activities.
There are many ways to access this team building activity for your groups of staff, and you can host an assembly-line meal-making event or allow each team to come up with the way that they want to help out. There are often many different kinds of food for the needy programs in any given city too, so your teams could choose which charity they want to collect food items for.
Set up team building goals and opportunities by asking your teams to make their own food-gathering plans and then execute them. You can also track the whole team if you are doing a can drive by having a target that needs to be met by the end of the food collection drive.
3.
Building Bicycles for Charity
Most cities and towns have a bike-building charity that allows people to take the time to build a bike for a kid in need. These projects do not take that long if you have teams that can work on each bike. You might elect to donate a set number of bikes, or you could have a set day where teams will work on the project without a stated goal.
The assembly process requires teamwork and the process of getting a bike built to give to a kid in need feels great from start to finish. This is one of the most rewarding kinds of team building activity that your teams can choose to engage in, and your groups will have a lot of fun just making the bike. Someone should also make sure that the bike works right before donating it, which can add to the fun of the project for everyone involved.
4.
Making Blankets for Charity
If you have some handy people on your teams, who like arts and crafts, making DIY blankets can be a great way to help out local charitable groups. There are many simple ways to make blankets, and you can have your teams choose what kind of blankets they want to make. These might be throw blankets, or if someone has the skills to assemble simple quilts, you could leverage this option.
There is something really social about arts and crafts, and your teams can work out what they want to make and who will do each step during the assembly process. You might need to be sure that you have a conference room or other large space open for the activity so that your teams can have the room they need to make blankets and layout ideas. The more creative your teams' ideas, the better!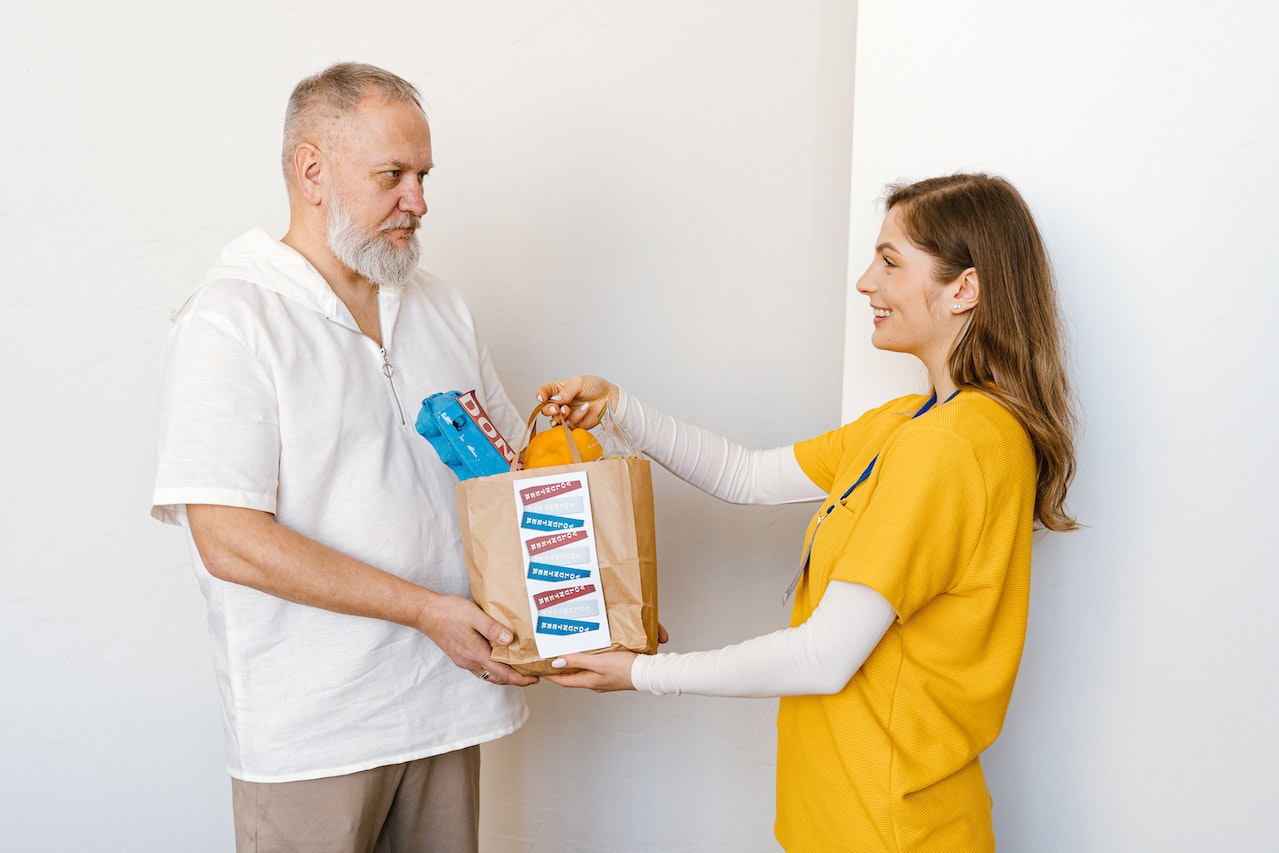 5.
Plan a Vocational Teaching Project
If your teams want to help others to gain new skills, they can volunteer to teach vocational skills or other kinds of work-related skill sets. This can be a really rewarding way to give back, and your teams can plan their vocational teaching before they head to the class by making a curriculum or a set of topics together. The more that your teams can work out the best plan for the teaching process, the better the end result will be for everyone involved.
The group that your teams are going to meet with might need specific skills, so you might want to reach out in advance to find out which kinds of skills these groups are most interested in. Teams might be able to teach cooking, computer skills, event planning, make-up or hairstyling, and more. There are almost an unlimited number of topics that might require this kind of support. Homeless shelters and other charitable groups host these kinds of events in most cities and towns, so finding an outlet to work with can be really easy.
If you want to host your own training, you can also reach out to local groups that help people to learn new vocational skills and tell them about your class offerings. People can come to the location that you have picked for the event and sit down to take your class. This can be the easiest way to offer unique classes that your teams have chosen, and the local community will probably be eager to come to partake in your event.
6.
Visiting a Children's Hospital
If you have a children's hospital in your local area, your teams can choose to visit these locations to help cheer up the kids who are in treatment. There are often specific days that these kinds of visits are allowed, and your teams will need to comply with the limitations set by the hospital to maintain the health of the kids. That being said, there are so many things that your teams can do to make the day of the kids at this treatment location better.
Bringing in gifts, doing a talent show, or reading with kids who are in the hospital can be common ways to interact with kids at these hospitals to help them to have fun and to lift their spirits. Make sure that your teams decide who will go to provide the actual interaction with the kids if there is a limit to how many people can go. This is best done by a vote to make it fair and amicable among the team members.
7.
Beach or Park Cleanup
If you have a roadway or a local park that needs some clean-up and TLC, your teams can offer to provide the labor to take care of this need. Reaching out to your local community representative can help you to get your teams connected with clean-up efforts that need to be done. This might be picking up trash, doing yard work, or it could be painting, or doing simple repairs to public locations or spaces.
If your teams are really outdoorsy, they might also be able to help with campsite clean-up or other more active kinds of charitable clean-up efforts. You might even let your teams choose which kinds of activities they want to do within their own group.
8.
Visit with the Elderly
Many nursing home residents are very lonely, and a lot of people who are living in these facilities never have anyone come to visit them. Your work teams can volunteer their time to read to the elderly, play games with people in the nursing home, or offer other kinds of fun interaction to help brighten the day for the people living in the home. This is a really nice way to give back to the community, and the visit of your teams can be the thing that people living in nursing homes look forward to each week.
If you want to make this an ongoing opportunity, you might be able to set up a weekly opportunity for your teams to choose to go spend a lunch break or some other set time period with nursing home residents who are lonely and need some company. Nursing homes are always in need of this kind of support, and you can make it easy for your teams to donate their time consistently in this way if they wish.
9.
Volunteer at Local Events
If your city or town is hosting something like a 5K for charity or another kind of giving event, your teams can volunteer during the event if you arrange for them to do so. This can be a great way for your teams to be thrown into new job roles for the day, where they need to learn to take on new tasks and work together as they do so.
Local events are often a great way to get your work teams out of the office and out into the community, no matter how involved they are in the process. Local events like 5Ks can also be a great opportunity for your team members to choose to run for charity and collect donations for their efforts during the race.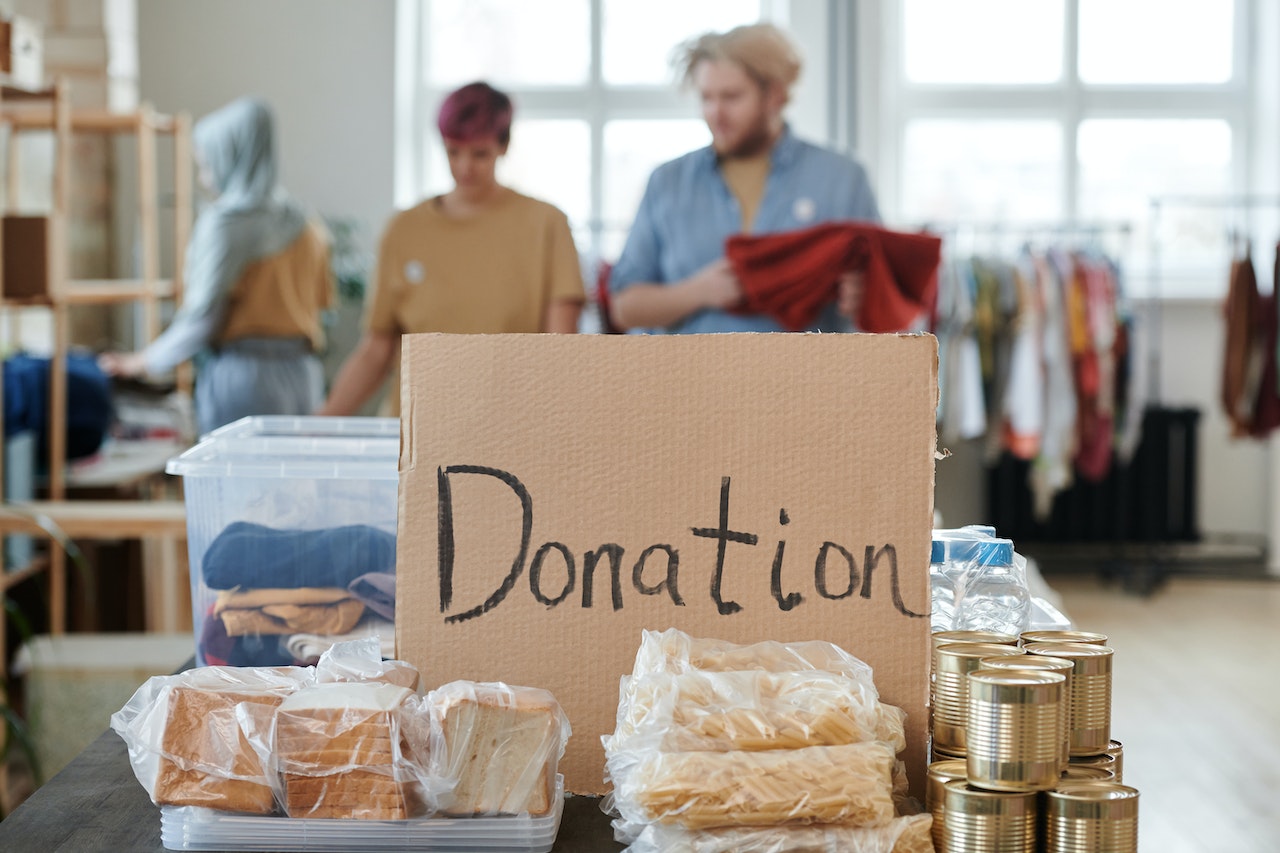 10.
Prepare Healthy Breakfast at Local Schools
Many kids around the U.S. are not fed breakfast each day. Schools often organize weekly donated time by various groups to make sure that the kids who attend school at their location are served a healthy breakfast when they get to school. Your teams can take turns showing up for a few days of the week to take care of kids who do not have the support that they need to get three good meals each day.
Your teams can serve breakfast, but they can also bring in breakfast foods or help to fundraise for these essential programs. There are lots of ways to get your teams working together to take care of kids who do not have the support that they need to get three full meals each day.
A Win-Win for Your Team and the Community
Even if your real intention is to help your teams at work to grow closer together, there is no reason that their hard work cannot benefit others as well. Charitable activities are very rewarding, and they make people feel very positive about the work that they have done. Being able to help others in need can be a great motivator for teams to work hard on the project at hand and the process of giving back and helping to cement team loyalty and relationships.