Halloween scavenger hunts can be very fun and offer a seasonal-based way to build bonds between family, friends, coworkers, employees, students, and others groups looking for an excuse to have some holiday fun.
Halloween is one of those fun holidays that just always seem too short, and a scavenger hunt with a holiday theme can be a great way to keep the festive tone of Halloween for another day.
Use Scavify's scavenger hunt app to make your Halloween scavenger hunt extra memorable. Provide check-ins with QR codes or GPS and make it easy for teams to submit images and videos as they tick off the items in the hunt. This is a great way to track team progress and to make your scavenger hunt much more fun to plan.
What is a Halloween Scavenger Hunt?
A Halloween scavenger hunt sends participants around collecting Halloween-themed items (jack-o-lanterns, witch hats, ghost decorations, scarecrows, etc.) typically with the goal of finding all of the items on the list.
It's a great way to use Halloween-themed clues to make your scavenger hunters feel the spirit of the holiday as they hunt. The general framework will work like all other scavenger hunting experiences, except for the nature of the clues.
How to Make a Halloween Scavenger Hunt
To start, you will need a holiday-themed list of items for hunters to find. This will be the core of the experience and usually is where the brunt of the planning comes in.
You'll also want to consider if there are any creative themes that could bring your hunt to the next level. For example, you could center your hunt around a candy theme, a nighttime theme, an outdoor or indoor theme, etc.
Also, decide whether you'll want to conduct your hunt via basic pen and paper methods (best for young children) or whether you will want to use an app to host and track everything for you.
Next, organize some of the logistics. When and where will the hunt take place? Pick a date and time and decide whether everyone will get together physically in one location or whether people will be able to participate virtually or remotely.
Once your hunt is basically organized, you're ready to invite participants to join. If it's a small group, you can reach out to participants directly. If it's a larger hunt, you may want to share your hunt via social media or other promotional channels that make sense for your audience.
Lastly, consider whether you will want to give away any prizes for top finishers in the hunt. Candy, costumes, gift cards, stickers, patches, the ideas are endless depending on your audience.
Create a Halloween-themed list of items to find.
Consider any creative themes for your hunt.
Pick a method for organizing your hunt (paper, app, etc.).
Set dates, times, and places for the hunt.
Invite participants or promote your hunt.
Organize some prizes for winners and top finishers.
Halloween Scavenger Hunt Ideas
These great Halloween scavenger hunt ideas will make it simple to enjoy the holiday and help your groups and teams build teamwork skills and learn more about one another!
1.
Assemble the Costume
Send your hunting teams to various locations with clues to make sure that they get all the bits and pieces for a costume. When everyone is done, they need to get dressed in their costumes and take a picture to complete the hunt!
2.
Trick-or-Treat Yummy Candy Hunt
Each location of your scavenger hunt can be made to deliver candy to your teams, and you can send them to locations that are extra spooky to make sure that they get the most Halloweeny experience as they collect candies and treats.
3.
Glow-in-the-dark
Nighttime Hunt
Give your teams glow sticks and flashlights, and have them find glow-in-the-dark clues to solve riddles and get treats and rewards! This is a great hunt to plan if you have a big backyard or if you want to send your teams to lots of fun and spooky locations as they hunt.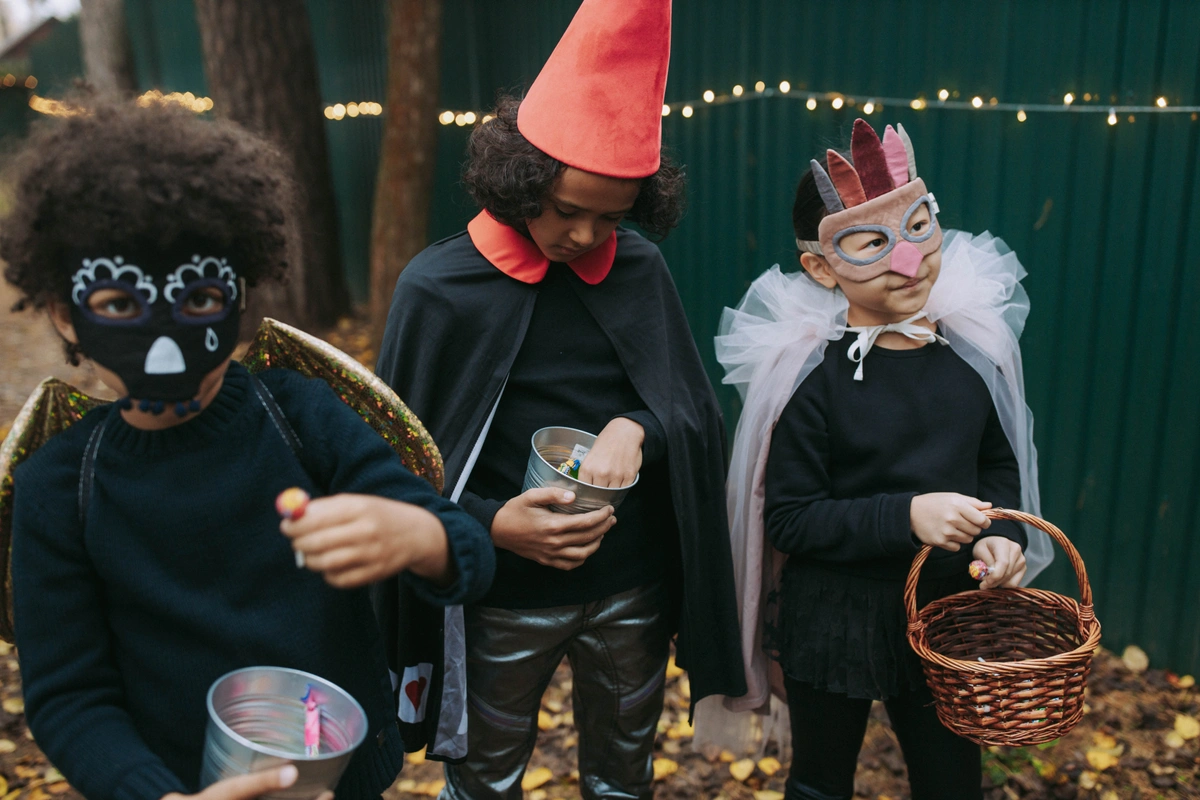 Halloween Scavenger Hunt Game
Rather than just a basic task list, gamify your scavenger hunt by using tricky riddles, QR codes, and sights of interest as a way to collect points to make the hunt more engaging.
Different items can have different point values based on difficulty. Rather than just collecting 10 general items (which might work well for younger audiences) the game and point system encourages more strategy as to the best way to amass the most points. This will work well for older audiences like students, employees, and group team building activities.
You can have your teams search for letters that spell a phrase, or if you are clever, they can be asked to assemble clues to solve a mystery! There is no shortage of ways to make the game part of your scavenger hunt the focus of the experience, and you will not regret turning your scavenger hunt into a real game!
Outdoor Halloween Scavenger hunt
Outdoor locations are perfect for Halloween scavenger hunting.
You can send your teams around a spooky haunted yard area, around town, or even to places of interest like graveyards to find all of their clues. Outdoor locations are the most fun for a scavenger hunt at night, and you might suggest that your teams come in costume so they can have lots of great photo opportunities.
Outdoor hunts can be done downtown or even in the areas around campus for college-age kids. There is no shortage of creative ways to decorate and hide clues outside, and your teams can be challenged as much as you wish when you plan an outdoor scavenger hunt.
Halloween Scavenger Hunt for Teens
Teens are just a bit too old for trick-or-treating but too young not to have fun dressing up still.
So we'll need to up the ante on difficulty and fun to keep them engaged.
Turning the scavenger hunt into more of an amazing race-style hunt will definitely get them excited.
Make sure that your teen teams show up in costume and that they are ready for tricky riddles and games to play at each stop. You can make sure that there are puzzles, word hunts, or popular culture references scattered through your teen Halloween scavenger hunt to make sure that they have a sense of accomplishment when they are done racing. The more complicated the scavenger hunt you plan for teens, the happier they will be!
Halloween Scavenger Hunt for Kids
Kids are already excited about the season, and they usually get to trick-or-treat more than once during the week before Halloween.
Make your kids a Halloween scavenger hunt about arts and crafts, puzzles, or games so that you are not throwing lots more candy at them. Kid-friendly riddles and games are easy to plan, and you might want your teams of younger kids to assemble a phrase or figure out the end of a story as they race.
Just like with the teen Halloween scavenger hunt, make sure that your scavenger hunters show up in costume and are ready to enjoy a Halloween-themed adventure! Depending on the age of the kids involved, you might even be able to host this event when it is dark and extra spooky out!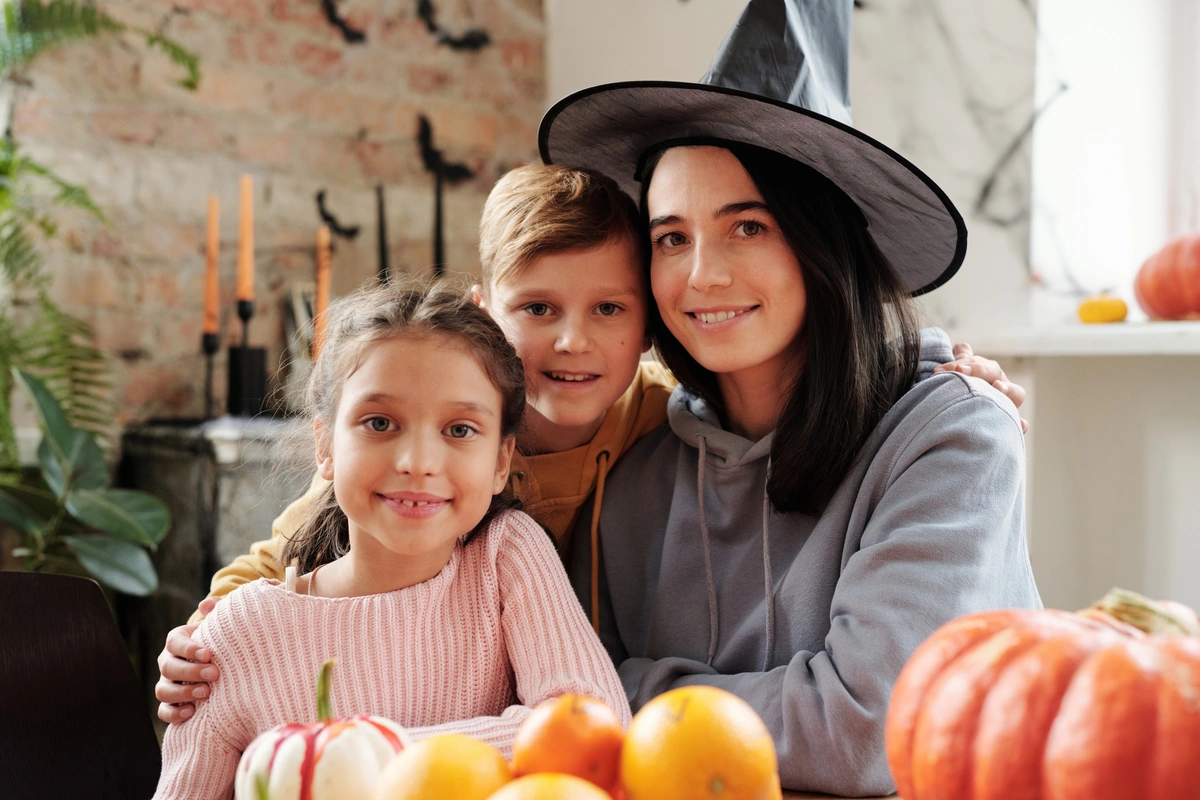 Free Printable Halloween Scavenger Hunt and Template
No matter what age your scavenger hunting teams are, you can use this free printable (right-click to download) to make sure that everyone has fun during your Halloween scavenger hunt.
Use the printable for basic Halloween scavenger hunts or reach out to Scavify for an app-based experience - perfect for students, employees, team building activities, and more. It can be tough to plan this kind of event without the right support, but Scavify will make sure that you don't have to stress about the details leading up to or during your scavenger hunting event.
Creating memories, promoting team building skills, and having fun is what scavenger hunts are all about. You and your teams will learn so much from this experience and Scavify can help you to capture and share the fun with all of the participants.