If you're in charge of planning a fun bachelorette scavenger hunt, your goal, no doubt, will be to create an experience that everyone in the bridal party loves.
But where to start?
In this guide, we share a variety of bachelorette-themed scavenger hunt ideas guaranteed to make your activity the biggest hit with the bride - well, at least aside from the actual wedding of course.
What is a Bachelorette Scavenger Hunt?
A bachelorette scavenger hunt consists of a list of items, riddles, and/or clues all designed around the wedding and bridal theme for participants to track down, solve, or answer.
Bachelorette parties are meant to celebrate the bride being able to have one last day of fun as a single person before being married. This means that wild and memorable parties are common for bachelorette events. If you want to make the bachelorette that you are planning really unique and memorable, a scavenger hunt that is made with the right theme can be the perfect activity.
There are many ways to theme your bachelorette party scavenger hunt so that your teams are looking for items that are related to weddings or even memories that the group of partygoers shares with the person from their younger years.
How to Make a Bachelorette Party Scavenger Hunt
Your scavenger hunt is already off to a good start because the theme is already baked in.
First, you'll want to focus on coming up with a list of items, riddles, clues, and/or trivia which will serve as the centerpiece of the activity. Think about how long your list should be and cater it to the amount of time you'll have for the activity.
For a bachelorette party, you'll likely be looking at anywhere from 1-3 hours, depending on whether the activity is a quick add-on to get the party started or the focus of an entire evening. Be sure to set up items on your list with varying levels of difficulty and assign different point values accordingly.
Once you have your list, decide how submissions should be handled - pen and paper, smartphone app, etc.
Set a start and end time and let your participants loose to begin hunting.
At the end, you can give out prizes to the top finishers who complete the most items or have the most creative submissions.
Bachelorette Scavenger Hunt Ideas
Below are some ideas to consider as mini-themes when creating your list of items.
1.
Purse Search
This can be a great way to have a bachelorette hunt if you don't have a lot of room to have teams running around to find things. Include items that the bride will need for her special day, and then have them find these items or anything that might fit the description in their purses!
2.
Man Hunt
If you have a larger area to work with that happens to be a public place, send your teams around to find men with specific descriptions and take a picture of them for the hunt after they have signed the list. This can be a lot of silly fun for everyone and make for some good laughs later on.
3.
Assemble the Veil
Send your teams out to find different parts of a wedding veil. You can put the finished veils out to be judged or just award the completion prize to the group that has made a veil that is complete in the shortest amount of time!
4.
Say Yes to the Dress
Have your teams assemble a "wedding dress" from craft materials that they are racing to hunt down.
5.
Guess the Details
Use the details about the way that the bride and groom met to solve clues and find the next guide to further clues in the hunt.
6.
Party Day Hunt
You can make your bachelorette party a scavenger hunt that takes place during the course of the evening's events! Items like buying the bride a shot or dancing on a table can make for a fun night for everyone!
7.
Points-Based Challenge
Give your scavenger hunters a list of points-based achievements that can add up to a grand total when the night is done. The highest score wins the hunt!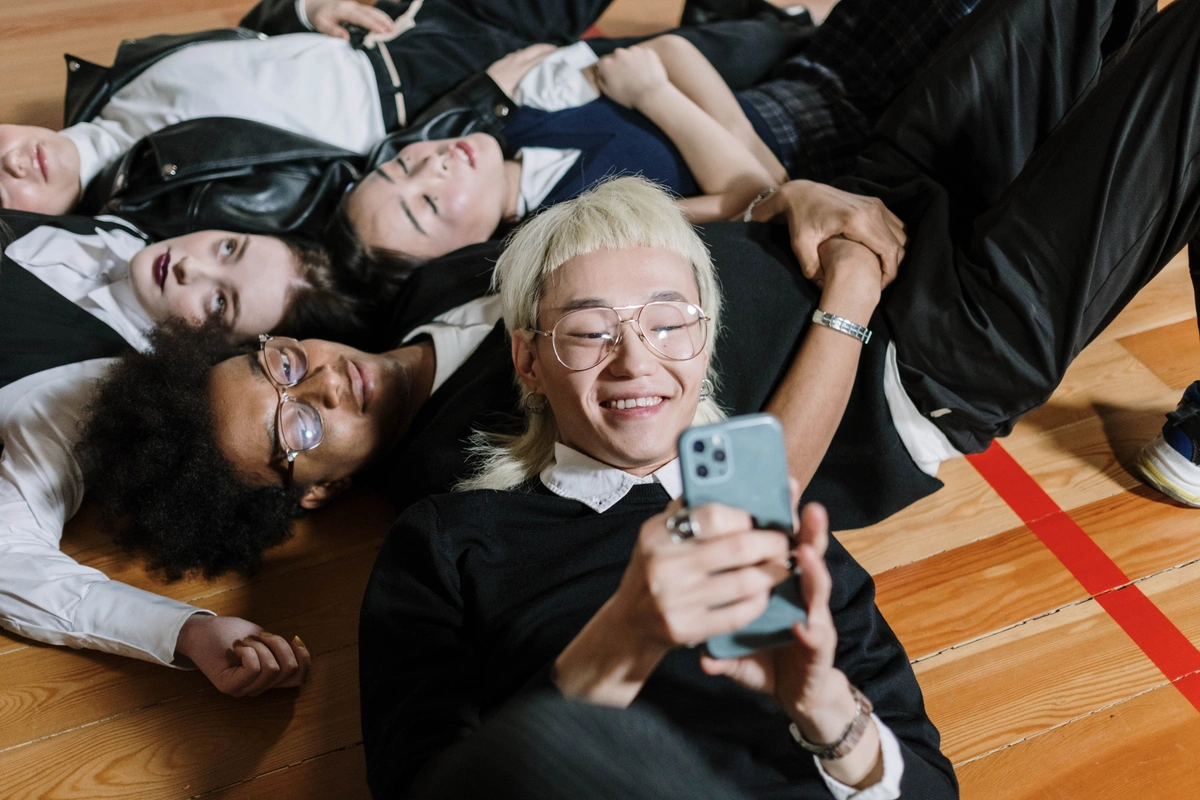 Bachelorette Photo Scavenger Hunt
Photos and videos are one of the best mediums for capturing the action of a scavenger hunt.
And, naturally, the antics of a bachelorette party lend themselves perfectly to a photo and video scavenger hunt. Whether you're sending teams around town, having teams complete challenges as a group, or just have a bunch of quirky items for teams to complete, you'll likely want to use the photo and video version of scavenger hunting.
To help with your upcoming bachelorette photo scavenger hunt, we've assembled some ideas to get you started.
1.
Visit Places Related to the Wedding
You can have your teams check in at the bridal store, a place to test slices of cake, the venue, and more! Visiting areas that will be relevant on the wedding day can make your teams feel connected to the wedding in new and fun ways.
2.
Wedding Looks
If you have a large department store in your area, like a Target or Walmart, send your teams out to find all the right "looks" for the wedding day. This might be the morning look that the bride will be wearing (e.g. bathrobe and slippers), cocktail hour outfit, or even the bridesmaids outfits. There is no shortage of creative ways to have your teams take pictures of their "looks".
3.
Gather Wedding Advice
If you want to have your teams interact with people in public in fun ways, have them head out to find a few people to get a quote from, which counts as wedding advice. Take a picture with the person or even a video as they offer their advice!
4.
Photo Roundup
Tell your partygoers at the start that after the hunt everyone will reconvene for a group slideshow of all the photos. You can set this up on a TV or a projector very easily and there will be guaranteed laughs as teams take a moment to appreciate each others silliness.
5.
Pair the Pictures
Have the hunters search for pictures using clues and then pair the images with the wedding party. The team with the most correct submissions wins!
6.
Photo-Based Clues
Rather than simply directing teams with words, mix in photos as the medium for the the description of what teams need to find next and let your teams sort out what these photos refer to for their next clue!
7.
Something Borrowed, Something Blue, Something New
You can send your teams out to find each of the three things that brides are supposed to need on their wedding day and take pictures of the item in question. Let the bride vote on the best answers, or just have the hunt be a race!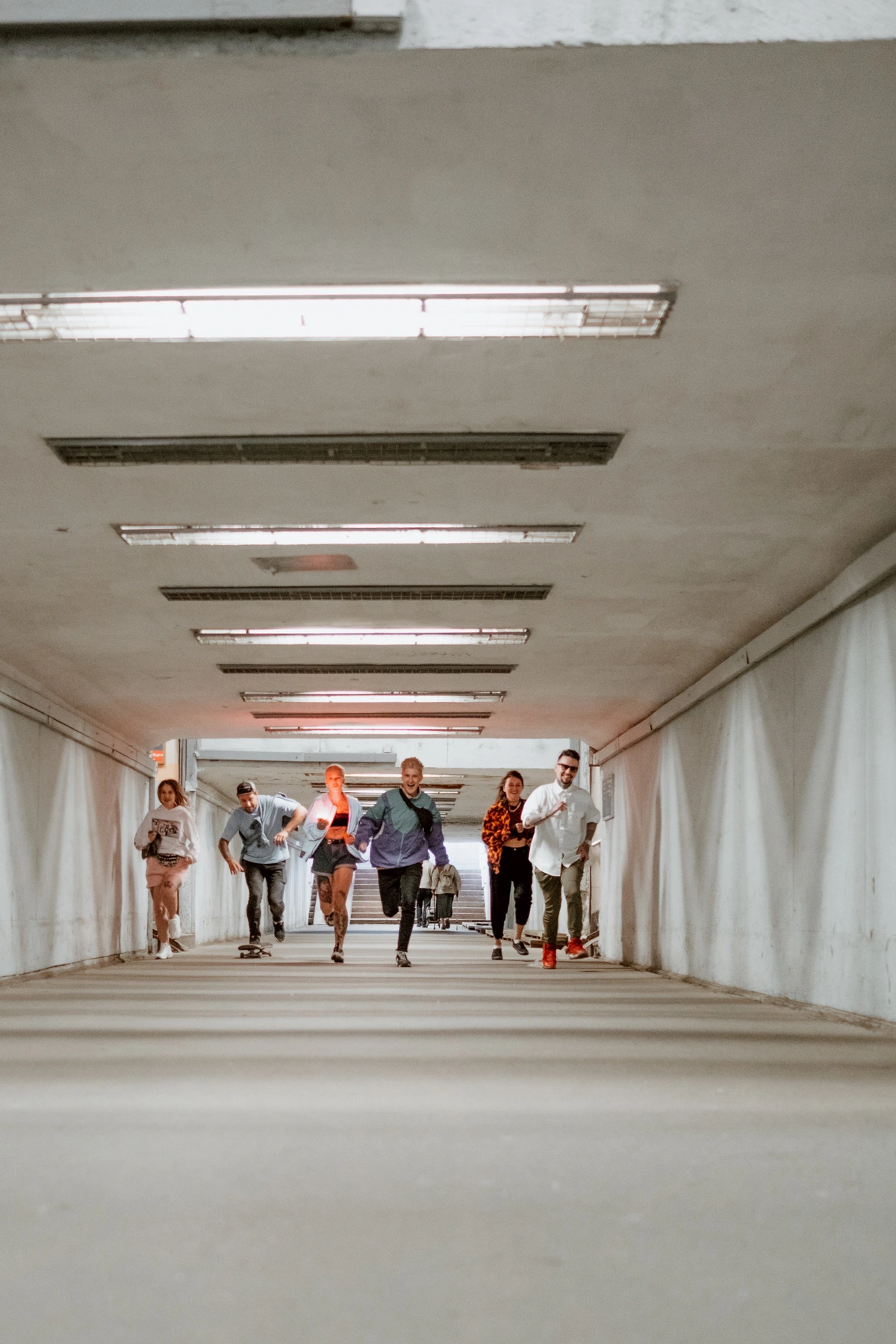 Printable Bachelorette Scavenger Hunt
This printable scavenger hunt can be used for bachelorette parties of all kinds and can help you pull off a really exciting hunt even with short notice. Being spared some of the necessary preparation time for this kind of activity can make the entire scavenger hunt much more fun overall.