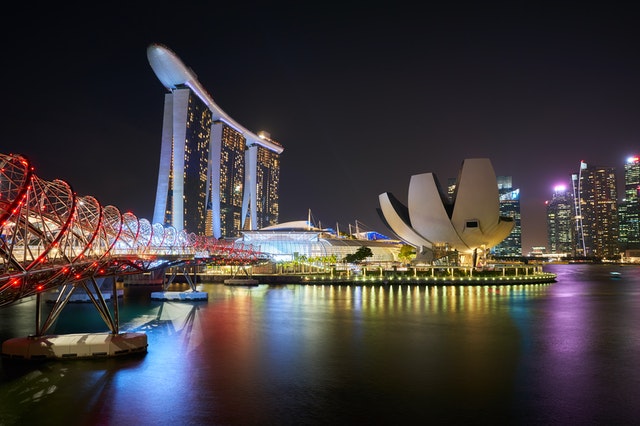 Team building activities don't have to be all about trust falls and sitting in a meeting room sharing details about your life. You can take your teams out for lots of fun team building activities in your local area. Best of all, if you are going to be visiting a place like Singapore or you are located in this area, there are so many amazing adventures to offer as team building activities that you will have trouble choosing the best ones!
Your teams will have memorable fun together in this amazing city learning about new things they have never tried, seeing the sights, and getting to know more about one another. Team building activities do not all have to be office-focused to help your teams to grow together and work harder and more efficiently when they return to work.
If you are ready to learn more about the fun and relevant team building activities for the workplace that you can experience in Singapore 2022, read on!
What Are Team Building Activities?
Team building activities help your teams to learn about one another and bond so that they can work together more effectively when the going gets tough. There are going to be challenges in every work environment that not everyone is prepared for, but knowing the people that you work with better will help make any tough task easier to tackle.
Team building is not just about some superficial bonding. It is also about learning new skills and curating experiences your teams will love which in turn gives them the chance to grow as friends and also coworkers. This level of bonding will last much longer than the in-office pleasantries and will set up a strong foundation for the team to tackle future work challenges.
1.
Scavenger Hunt

This is one of the best ways to give your teams the chance to bond over shared experiences that make lasting memories. Scavenger hunts are wild and fun, and fast-paced and they help show who is good at which skills. Your teams will learn how to work together under pressure and have lots of fun while they are at it.
Teams can visit unique locations and check-in with QR codes or enjoy tasty treats and moving and impressive sights as they hunt. This is a great experience that Scavify can help you to plan with ease!
2.
Gardens By the Bay a Popular Group Outing in Singapore
This is a hugely popular attraction in Singapore and this beautiful garden is home to the Cloud Forest. This is a beautiful location that makes for great photo opportunities as well as a place where you can see a 114-foot waterfall and enjoy a treetop walk.
3.
Museum Day
There are many amazing museums in this city and you can have your teams tour them all, or pick just one and have them take a tour within this special location. There is a lot of history to learn about here and much of it is communicated through art.
4.
Visit Singapore's Kampong Glam for Group Fun
This is an amazing historic district that will show your teams all about the food culture of the area as they wander the many stalls and speak to locals about their craft and the history that made this food relevant to their families. Enjoy many cultural foods here in this melting pot of cuisine amazingness.
5.
Street Art Tour
Send your teams out to see all the amazing street art installations and paintings that are scattered throughout the city. You will find that there are not many other places that offer so much art history that is preserved on its walls.
6.
Cookery Magic Class
This amazing location teaches cultural cooking and you can learn to make all kinds of wonderful dishes as a group here. Your teams will be able to learn from the best as they work on this project and they will be shown many historically relevant dishes as they learn the history of these important foods.
7.
Jewel Changi Airport in Singapore is a Must-Visit for Your Team
This is an amazing location that might surprise you when you hear about its art and installations that are a must-see. Head to this spot to see the 7-story tall waterfall or the indoor forest.
8.
Visit the Intan
This is actually a private home that offers up the chance to see a collection of 1,500 Peranakan artifacts. Teams will see the history of this culture clearly as they wander the displays.
9.
Selfie Coffee Café
This unique and silly location is the perfect place to take your team for a whimsical coffee experience that offers them the chance to order a coffee and then take their selfie with silly props that are provided. This is a shop located in the hipster-friendly area of Haji Lane that is also well worth a visit.
10.
Cat Cafes in Singapore are Great for Team Building
This is another whimsical Singapore specialty that delights everyone who enjoys the experience. Head to a cat café and have fun feeding the feline visitors while you enjoy your own snacks and coffee as a group.
11.
Floating Donut Tour
This fun event offers you the chance to get on a small donut boat with your team and float gently down the river. You will see the sights and enjoy a yummy meal and drinks as you gently travel the river.
12.
Go on a Hike
The Southern Ridges Trail is a great location that will allow your team to wander along gardens and elevated bridges to see the sights and the space around them. This is a beautiful location that showcases the beauty of the plant life and jungle in a way that not many other locations can.
Singapore is The Perfect Place for Team Bonding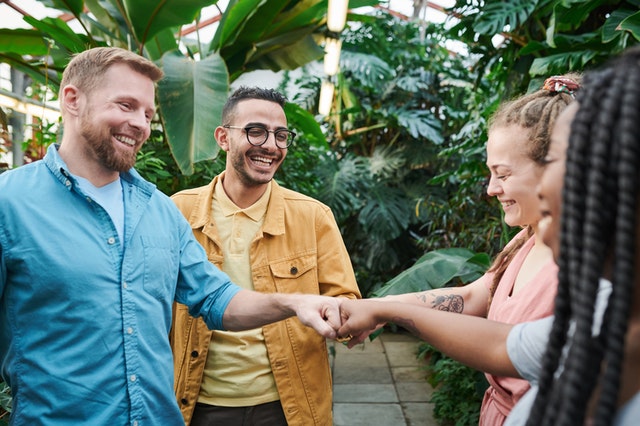 There is no place on earth that is more perfect for team building than Singapore. You will find that there is an almost unlimited set of options to choose from for your team building activities and your teams will create lasting memories and bonds that will hold up to the test of time while they visit.
Even if you are local to the area, there are going to be activities that you can plan here that not everyone has considered trying out. Providing your teams with the right team building exercises has never been easier and you will love the entire experience from start to finish of planning your team building goals here.