There is no question that team building can significantly strengthen bonds between teammates. The purpose of team building is not just to have fun. Rather, it's to help break down the formal lines of communication and teamwork that can allow a team unit to perform optimally through trust, effective communication, and a shared purpose.
Having connections with your teammates can make a big difference in your overall success both at work and away from work. You will find that without team building exercises outside of the confines of the workplace, you might never feel close enough to your teammates to grow together as a unififed whole.
If you are ready to learn more about fun and engaging team building and bonding exercises in Austin for 2022, read on!
What Are Team Building Activities?
These are activities that might be organized as a quiz, a scavenger hunt, or even a shared task that will help foster bonds of shared experience and memory. Going through an experience with other people can help you to share memories that will bond you to one another for the long haul. No more being unsure of who you are working with after you have engaged in one of these great team building activities!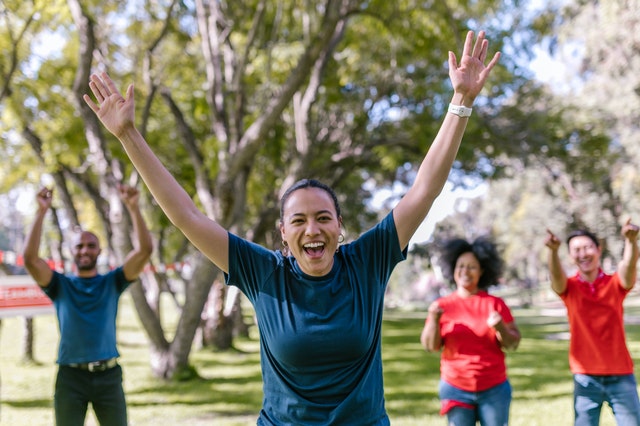 Why Team Building Activities in Austin?
Austin is a big city and it is full of fun things to do. You will not have to struggle to find the right team building ideas for your group efforts in this city and you will be able to gain access to all kinds of activities that would not be available in other locations.
No matter what kind of team bonding you want to encourage, you can have lots of fun when you plan your team building activities in Austin in 2022. Team building activities can be done in office locations but they can also take place around the city, at set locations, or in specific venues. You are really only limited by your imagination!
1.
Scavenger Hunt Adventure

Always one of the best kinds of team building activities, this is a great way to send your teams on a wild hunt around the city for items that they might never have heard of. Send them to see art, visit locations, or learn about the history that they were not aware of before they started on the hunt.
Use QR codes for check-ins or host challenges at locations that you have picked in advance. Quiz your teams about what they know or need to know or make sure that they try out a drink, a special food, or a local custom before moving on. Companies like Scavify can help you plan the best scavenger hunt you have ever hosted!
2.
Escape From Austin Panic Room for Group Fun
Escape rooms are always a fun challenge and your team will need to leverage their combined skills to get them out of hot water during this activity. They will need to work together against the clock to solve the puzzle and win the day! This is a great activity that only takes about a half an hour so it can be combined with another idea if you wish.
3.
Food Truck Challenge
This can be a really fun way to engage in the world-famous food truck culture in this city and you can set up QR codes at each local food truck and require that a video be taken at each one for completing the task. These videos will make for fun memories later!
4.
Group Bonding at Austin's Inland Surf Park
This great group bonding opportunity can make for a really memorable experience full of learning and fun in the sun. You don't have to head to the coast to learn to surf as a group! This is a great way to have vacation-style fun as a group.
5.
Zip Line Adventure
Ziplines are really fun and can challenge people's comfort zones as well as showing them beautiful scenery in the best parts of the state. This is a great way to create memories and have the time of your life with your team.
6.
NASCAR Day
There is nothing more Austin than race cars and you can bring this fun activity right into the office for your team! You will be able to host digital races or slot car races with your teams and bragging rights are totally allowed at the end of the day!
7.
Paddle and Kayak in Austin to Be a Closer Team
Kayaking and paddleboarding are very common activities to enjoy if you live in this area and you can take your team out to learn all about the fun that these activities can offer as a group. There is nothing more fun than a day spent outside having fun and learning a new skill.
8.
Hiking River Place Nature Trail
The outdoors in this area is well worth the visit and hiking through the wilderness around Austin can offer up scenic and breathtaking views. This is a great chance for teams to get away from it all and decompress while seeing the beautiful sights.
9.
Sign Your Group Up for Freda's Kitchen Class in Austin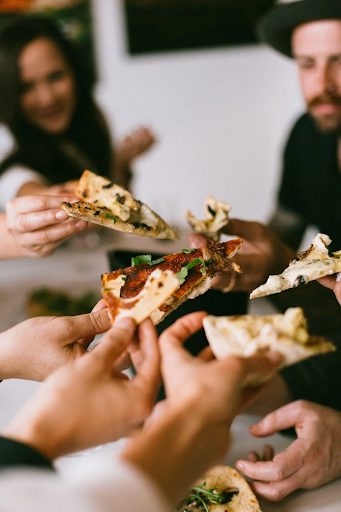 Freda's Kitchen is well known in the area for teaching cooking classes and offering team building activities for groups. Your teams will have fun sharing this experience and learning to cook new dishes.
10. Get Adventurous with
Expedition School in Austin
This is a totally unique Austin activity and it can offer the chance for your teams to head out with a guide and take a hike or a paddle to learn about the local flora and fauna. Your teams will feel like kids at summer camp in all the best ways.
11.
Laser Tag
This is one of the best ways to have fun as a group and you will love taking your teams out to compete in good-natured fun at one of the many laser tag locations in Austin.
Austin is a Truly Great Place For Your Teams to Grow Their Bonds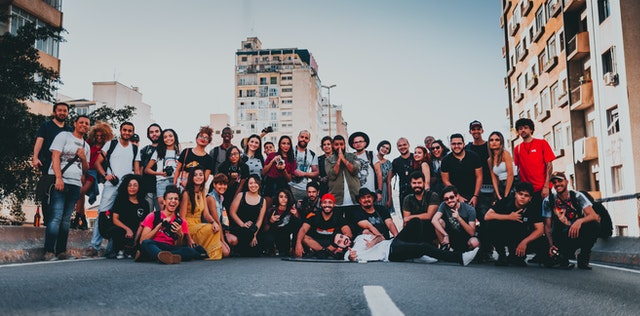 Austin offers so many wonderful chances for fun and discovery that your teams will love the chance to head out and together on any of these adventures. Even if you are not based in this fun city, you will be able to create the perfect team building activities for your teams while they are in the city.
Make a difference in your team's connections to one another and make sure that they are able to achieve big things together by hosting any of these great team building activities.