A scavenger hunt is a great opportunity for bringing people together, but a photo scavenger hunt can be even more entertaining!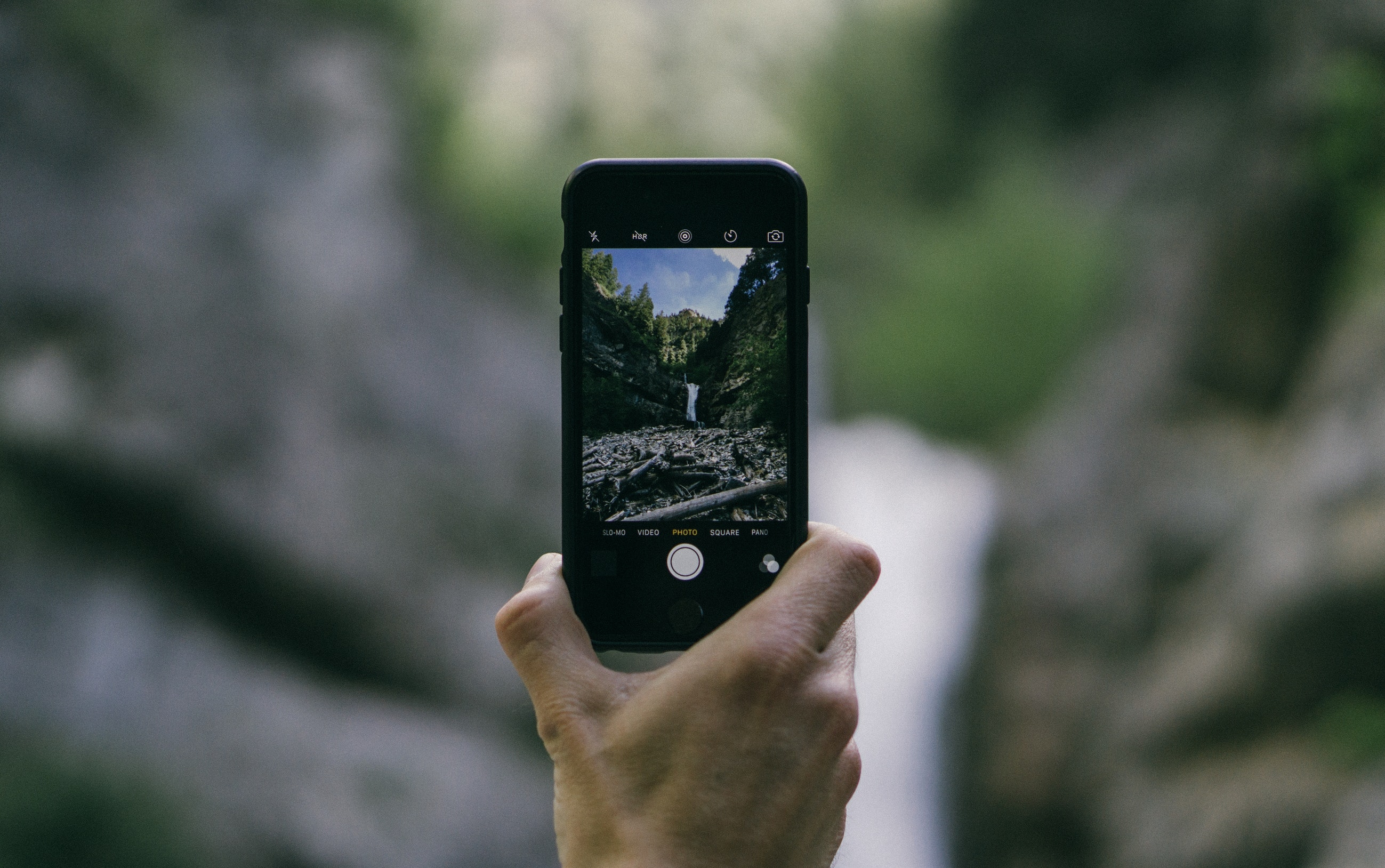 Whether in an office environment, on campus, or among friends, a photo scavenger hunt is an easy and fun way to bring people together under a common goal: finding everything, and doing it before anyone else.
---
Who are photo scavenger hunts for?
A photo scavenger hunt is for anyone who has a smart phone and wants to have fun! There's no additional restriction to who can participate, and you'll find that people are often very willing to capture their activities in the name of competition. As a planner, you can focus on the setting or the group, but either way - prepare for fun!
The list below can get you started as you begin to think about what you want to do for your photo scavenger hunt:
Team Building Scavenger Hunt
Teams in both the private- and public-sector have realized the benefit of scavenger hunts for strengthening group trust and collaboration. It's an inexpensive but effective way of bringing your teams together and imbuing photo scavenger hunt challenges with elements related to your company culture.
College Campus Scavenger Hunt
A college campus is always bustling with activity, and this makes it a great venue for a photo scavenger hunt for engaged coeds. There's never a shortage of fun photo opportunities to collect and share.
Conference and Trade Show Scavenger Hunt
A photo scavenger hunt for conference attendees is a great way to liven up an industry event, especially when the goal is getting people acquainted in a fun and low-stakes way.
New Hire Orientation and Employee Scavenger Hunts
Similar to an employee team-build scavenger hunt, the same principles can be used in a new hire orientation or for a fun employee engagement event. It's a great way to engage both your photo bombers and photo takers alike!
Zoo Scavenger Hunt
Lions and tigers and bears, oh my! What better way to commemorate a trip to the zoo than with a bespoke photo scavenger hunt that challenges visitors to get creative with their animal watching.
K-12 Classroom Scavenger Hunt
Kids of any age love photos AND competitions! A photo scavenger hunt can help kids in a classroom get familiar with the room and school, and make new friends in the process.
City Scavenger Hunt
A city expands the boundaries of a scavenger hunt, and allows participants to explore more of their local area (snapping fun shots as they go!).
---
How to Create the Best Photo Scavenger Hunt
Once you've decided on a setting, start thinking more about the specifics of what you want your scavenger hunters to see and experience. There are quite a few guiding principles that can make the brainstorming process easier, and we've incorporated a list of them here:
Interaction is Key

: The point of a photo scavenger hunt is to have your people engage with one another and their environment while taking photos of said interactions, not just the act of the photos themselves.

Include People in the Photos

: The more people interacting with the elements in each photo, the better!

Strike a Pose

: Encourage your participants to be creative with their photo poses by incorporating entertaining poses into each task or challenge.

See Some Iconic Landmarks

: Think through the most iconic places or locales in your photo scavenger hunt setting and name those places specifically in one or more challenges in your hunt.

Get Creative

: Don't be afraid to get wacky and off-the-wall with your ideas, it's that sort of challenge that really brings out the best in teams and groups.

Use an App

: This is really the easiest thing to enhance the experience for all involved, as using a mobile app to plan and deploy your scavenger hunt streamlines the experience for your team and for yourself.
---
Want More? Here Are a Few Examples
Perhaps the best way to begin creating the specific challenges you want to incorporate in your hunt is by exploring some specific examples. There are five sample photo challenges listed for each type of scavenger hunt below - hopefully some of these will get your creative juices flowing!
Team Building Scavenger Hunt
:
Snap a shot of your entire team with everyone's best Robert de Niro impression.

Take a photo of your entire group stuffed into someone's car (safety first: ensure the car is parked and turned off in a safe, zero traffic area!).

Grab a shot of yourself and three other team members doing your best Madonna Vogue pose impressions.

Get each member of your team to link arms with two others, until everyone is linked. Then, snap a selfie that fits as many people in the frame as you can (the group with the most people captured wins!).

Snap a shot of a team member sitting behind the desk of the VP of People Ops (with his/her permission, of course).
College Campus Scavenger Hunt
:
Grab a photo of five people wearing school colors.

Snap a shot of you and a stranger outside the main dining area by the freshman residence hall.

Take a photo with the school mascot.

Take your best action shot of an epic frisbee grab on the quad with one or two friends.

Find the only place on campus where you can buy a Spanish 101 textbook and grab a photo with the book in the store.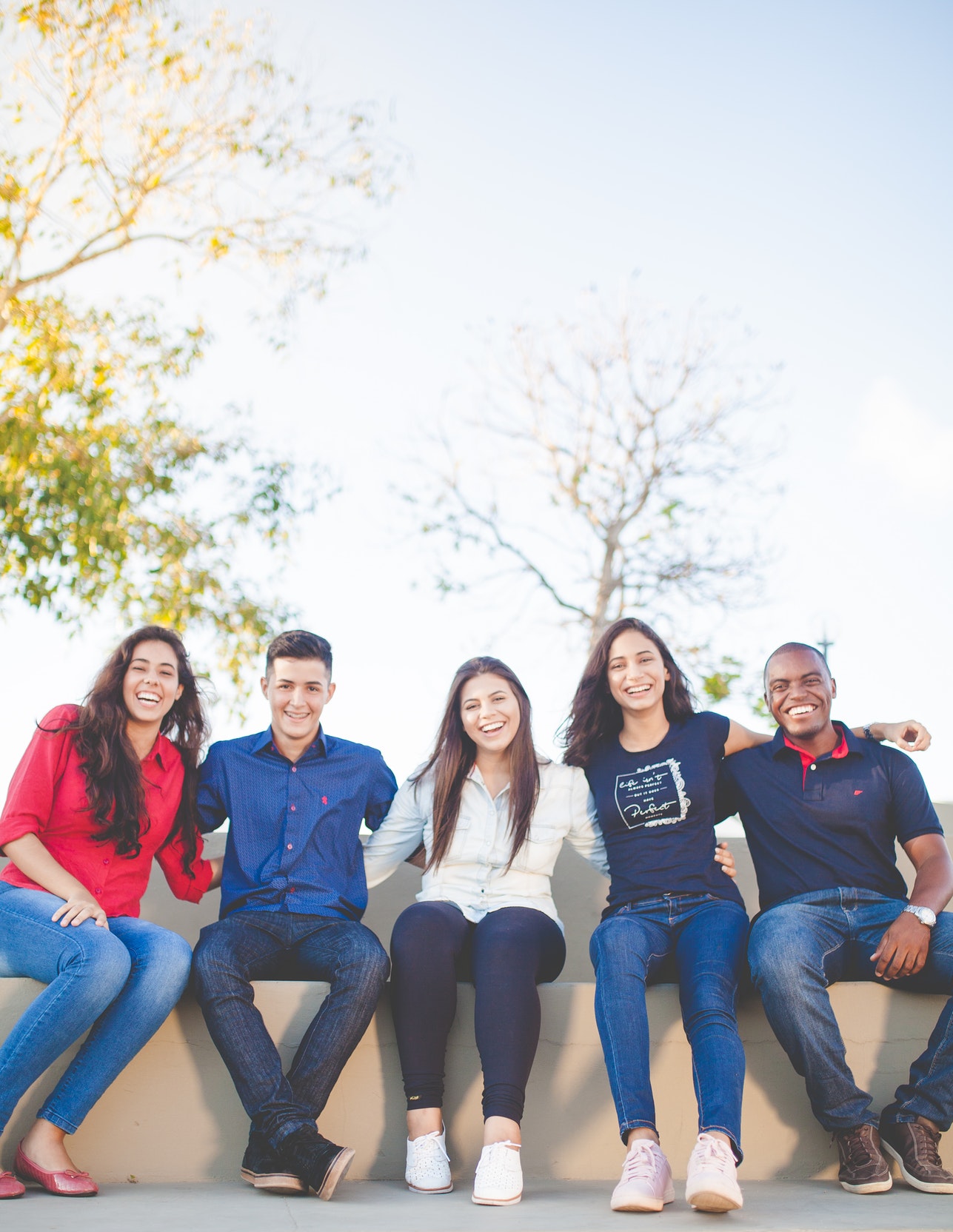 Conference and Trade Show Scavenger Hunt:
Find a stranger with the same first name as you and take a photo together (name tags clearly visible, please!).

Find a company with a four-letter name and snap a shot of their booth.

Locate a free sample or other giveaway and get a photo of it sitting in a very unusual spot (e.g., the check-in desk of the hotel, nestled in a couch cushion, etc.).

Get three other people to mimic the YMCA pose with you and take a photo to commemorate your accomplishment.

Set up at a booth with four different laptops in front of you and do your best mission control imitation for a great photo op.
New Hire Orientation and Employee Scavenger Hunts:
Grab a shot of a midair high five between you and another new hire.

Find the person who traveled the greatest distance to attend the orientation session and find a way to include the mileage of their trip in the photo of the two of you.

Challenge another employee to an armwrestling competition and have someone else snap an action shot.

Take a photo of another new hire doing his or her best Mona Lisa impression.

Convince a bystander to snap a shot of your entire new hire group down in front of the main entrance to the building.
Zoo Scavenger Hunt:
Snap a shot of two jungle cats together in the same frame (both must be clearly visible).

Find a stuffed animal that matches the animal in one of the exhibits and snap a photo where both can be seen (in addition to you, of course).

Find a bird with wings who cannot fly and take a photo of it with another group member.

Eat a funnel cake by the aquarium and grab a shot or two of the deliciousness.

Grab a shot of a penguin going for a swim, with another group member imitating the look of delight on the penguin's face.
Classroom Scavenger Hunt:
Find the supply cabinet and snap a shot of you with a friend looking desperately in need of a pencil.

Do your best air guitar rock & roll impression at the front of the room and have a classmate you don't know take a photo.

Find someone with the same birth month as you and take a photo in front of that month on the calendar with both of you giving a 'thumbs up' sign.

Trace the hands of you and a few friends on the whiteboard and turn them into the cutest family of hand-turkeys that anyone ever did see!

Get three friends, find three books, and take a photo of you reading and pretending to discuss vigorously.
City Scavenger Hunt:
Take a photo of your best Rocky Balboa victory impression on the top of a big flight of stairs.

Get a group of 3-4 together and snap a shot on the steps of the city capitol. Bonus points if you can recruit a stranger or two to join.

Find someone wearing a sports jersey from a different city or state and get them to join you and your team for a photo.

Do your best impression of a police man or woman responsible for monitoring parking meters and what he or she would do if concerned about someone's time running out.

Take a selfie of you and your team with the statue of the city's founder in the background.
---
That's it - you're now ready to plan and launch your own digital photo scavenger hunt. Remember, using an app like Scavify will make things easier for both you and your employees, and keep everyone focused on the fun they're having and the pictures they're taking!