Updated: February 16, 2023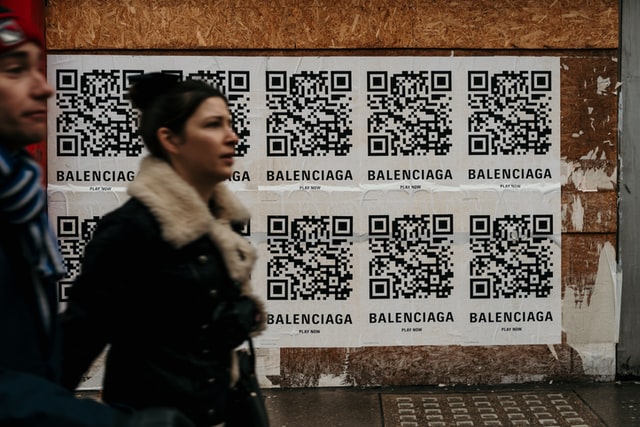 Smartphones are revolutionizing the world around us. At the same time, they're giving people new ways to enjoy old hobbies and activities. The scavenger hunt is a classic game that has been played for centuries and today's smartphone apps are taking it to a whole new level. If you're looking for a creative way to enjoy a classic activity like the scavenger hunt, this could be just what you need.
What is a QR Code?
A QR Code is a type of square barcode that can be used as a unique identifier that contains specific data and information. QR codes are easy to spot as they are square and made up of a bunch of other little squares just like the image below. They have a very interesting history and have tons of purposes in various different industries.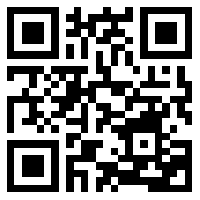 How Do I Scan a QR Code with My Phone?
Watch this video tutorial on how to scan a QR code on an Apple device. Scanning on other mobile devices is usually fairly similar.
What is a QR Code Scavenger Hunt?
QR code scavenger hunts use QR codes to verify that participants have found certain items or locations included in the list that participants must seek out.
QR codes are placed in physical or digital (e.g. websites, social media, etc.) places. Participants are given clues on where to find the QR codes. Once the participant finds the QR code, they scan it with their smartphone and it verifies that they have found the appropriate, unique code.
QR code scavenger hunts can be used for employee onboarding and engagement, tourism and city scavenger hunts, college campuses and organizations, and so much more.
There are endless ways that you can customize a hunt for your needs and the best tools are out there today to help. Read on to learn everything that you need to know about executing the best QR code scavenger hunt, along with some examples to get you started.

How to Plan and Execute a QR Code Scavenger Hunt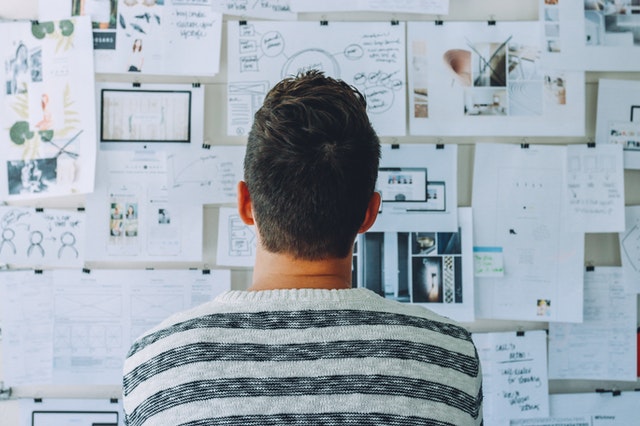 Generally, creating a QR code scavenger hunt is relatively easy (especially with the right tools). A quick overview on how to create a QR code scavenger hunt looks like:
Create a list of items or locations for participants to find

Create a corresponding QR code for each item on the list

Place the QR codes in the designated locations in advance

Use a mobile app or platform that connects the QR codes to the items and verifies the scanning (e.g. scavenger hunt app)

Host your scavenger hunt (set a time, share the rules, etc.)

Award winners and prizes
The hard part about a QR code scavenger hunt is there aren't great ways out of the box to link a list of items with a particular QR code as well as perform and verify the correct QR code was scanned at the time of the hunt.
This is where a scavenger hunt app like Scavify makes this possible and effortless.
With a scavenger hunt app, the QR code generally serves as a function to complete a challenge. It may be the challenge itself (finding the QR code) or it might simply be what you scan to signify that you completed the rest of the challenge. People love using their phones to do fun new things, so this is a great way to change things up.
QR codes, as we mentioned at the beginning of this article, are those black and white squares that often look like a barcode and a fingerprint melded together. They can be scanned by phones for several uses, such as checking inventory, checking into locations, obtaining discounts, and more. These codes are even starting to be used for identification purposes in some places.
Of course, when you use them for a scavenger hunt, they're much less serious. They can, however, be a lot of fun. There is a lot that you can do, so we've compiled this guide to help you get some ideas and set up your own QR code scavenger hunts.
QR Code Scavenger Hunt List Ideas
Some places you might consider placing QR codes incorporated into your scavenger hunt:
A book with a specific QR code hidden inside
A QR code on a restaurant menu for a specific dish
A QR code on a sign in a public park
A QR code on a flyer or poster advertising an event
A QR code on a storefront or business window
A QR code on a product in a store
A QR code on a billboard or advertising sign
A QR code on a package delivered to a specific address
A QR code on a bus stop or train station
A QR code on a museum exhibit or art installation
A QR code on a historical marker or plaque
A QR code on a business card of a specific person
A QR code on a product in an online store
A QR code on a music album cover
A QR code on a sign in a library or bookstore
A QR code on a street performer's outfit or equipment
A QR code on a sign in a botanical garden
A QR code on a monument or statue
A QR code on a piece of street art
A QR code on a specific page of a website
25 Ideas and Examples of QR Codes in Scavenger Hunts
There are several different ways that you can incorporate QR codes into scavenger hunts, no matter what you have in mind. Even if you want to do an entire hunt of finding codes by using riddles, that could be fun.
Check out the list below for 25 great ideas and examples of QR code scavenger hunts, clues, and more.
1. Riddles
Make up riddles that have to be solved to determine which code to scan. Scanning the correct code will complete the task. Scanning the wrong one will do nothing, advising them they got the answer wrong or failed the task.
2. New Employee Orientation
Help employees get a lay of the land in their new building by doing a QR code scavenger hunt. Have codes for different departments, areas of the building, and pertinent items that they need to be familiar with. Not only is this fun, but it also ensures they know their way around.
3. Guides & Tours
Use QR codes to guide people through an exhibit by creating a follow-along scavenger hunt, of sorts. They can solve riddles, answer trivia questions, or find hidden codes to complete various tasks.
4. College Campus Orientation
A QR code scavenger hunt could be a great choice for college orientation, allowing students to explore the campus and find all of the essential buildings. It also allows the staff to know that students have indeed discovered the necessary locations.
5. Trade Shows and Conferences
Use a QR code hunt at a trade show or corporate seminar event as a way to allow people to learn about different organizations and brands, and to get everyone engaged and working together in a fun way.
6. Checklist Verification
You can come up with clues and riddles to lead people around to various QR codes, scanning each code to complete the checklist. If you want to up the competition, consider making it a timed event to see who can find them all the fastest.
7. Problem-Solving
Problem-solving and puzzles are fun here. You can display a riddle or math problem, for example, and then post a few different QR codes, with only one being the one that completes the task. People will have to solve the problem to scan the correct code and move on.
8. Digital QR Codes - Websites, Videos & More
Go digital with a virtual QR code scavenger hunt, where you can hide a variety of codes on websites, in videos, or even on various social media pages. Let people go crazy trying to find all the codes, and reward the ones that finish first or complete the entire list (if you have some that are hard to find).
9. Company Information
Use QR codes as a way to get people to explore the company website and online presence. You can create an entire hunt based on exploring the company online, hiding these codes in various places. You can provide clues to help find them or just tell people there are "X" number of codes and tell everyone to make a note of where they're found.
10. Landmarks
Quiz people with trivia in your city or at a landmark. You can even task them with GPS challenges that end with a scannable QR code. Once the code is scanned, the task is complete and they can move onto the next one.
11. Directions
Give people a set of directions that is written oddly or in a way that is meant to make them think. This will require them to use their critical thinking skills and follow the right path. Set QR codes along the way to ensure they're on track.
12. Hidden
Hide clues in the QR code. If you're doing a physical hunt, scanning a code could reveal the phrase "pink flower", for example. Then, the players would be required to return with a pink flower (or something with a pink flower on it). You can also do this virtually.
13. Employee Training
Use a QR code hunt instead of a standard training program. Let employees go through training modules or find their own "path of learning" and set the QR code benchmarks along the way. Finding and scanning the codes could be as much proof of their learning as taking a test or quiz.
14. At Holme
Hide QR codes around the house or in your yard if you're having a family get together or birthday party. You can even do this at a park or larger space if you need more room. Set everyone free and it's a race to who gets done first.
15. Popular Food and Drink Spots
Add food and drink stops to your hunt. Have people scan QR codes by ordering certain items. You can even include puzzles and riddles to help people figure out where to go.
16. Company Marketing Campaign
Direct people to find your company in a print ad somewhere or on some type of marketing mail and scan the QR code they find on the advertising. (This one takes some planning ahead, but it's doable)
17. Clue-to-Scan
Have people solve clues to figure out how many steps a certain direction to go, or which area they're heading to. Then, have them just hunt out the QR code by scouring the area, and scan it when it's found.
18. Landmark Riddle
Describe a location or landmark in a very vague or unique way, then have people figure out where that is and scan the QR code when they discover it.
19. Trivia Game
Direct people to complete a quiz or short trivia game and then scan the QR code when they think they've got the answers correct. After the hunt, you can compare times to correct answers to determine a winner.
20. Websites
Put QR codes on different websites (that you own or have permission to post on) and then have people go on a virtual hunt. They can use their laptop or computer to do the hunting and their phones to scan the codes.
21. Employee Training Manuals
Hide QR codes at the end of employee training materials. Make them part of a larger onboarding hunt and reward points for every code that people find. The winner is the one who finds them all first.
22. Verify Completion of Tasks
Use QR codes as a way to verify that people are completing the tasks in a certain order. By placing a code along the hunt path, you can simply have them scan it to check-in, and then move on.
23. Local Merchants
Find a local store that will allow you to hide QR codes and then have people come in during a quieter time and do "team shopping"-- as they shop, they can hunt for codes, and the winner is whoever finds them all.
24. Racing
Use these codes as a race. Set them up strategically, allow people to find them using various clues, and just see who can complete the scavenger hunt race the quickest without missing any codes.
25. Finish Line
Have someone scan a QR code to end the entire hunt so that their scores are recorded and their results can be measured. As a bonus, you can reward those who have completed all the tasks or have done it in a short amount of time.
How to Create a QR Code Scavenger Hunt
1. Use an App
The first thing to do to make the entire process easier and more enjoyable is to choose a reputable scavenger hunt app like Scavify that offers QR code hunts as an option. That will make the entire process easier.
In most cases, they even have pre-planned hunts or templates that you can use for your group. Ensure that it offers the QR code hunts and that it can accommodate all the users that you have
2. Set the Details
Decide when and where to do your hunt. If it's a virtual hunt, you might be more flexible on the times or have people do it in their free time, or you might take a few hours off of work to do a team building scavenger hunt.
3. Create the List of Challenges and GO!
Then, choose how many clues you want to have and how competitive you want the hunt to be. Once you're ready, everyone can simply get on the app and get hunting.
Why Use an App?
There are a lot of blogs and posts out there talking about setting up your own QR code hunt without an app, but the amount of work involved is substantial. Even just generating the codes can take a lot of time. Then you have to print them, post them, and make sure that you keep track of all of them-- it's a huge undertaking. That's why using an app is always the best way to go.
An app will allow you to pick and choose how you want to use QR codes and make sure that they're generated accordingly. It will have a variety of pre-planned hunts and custom options to suit your needs, and it will take all the work and hassle out of the process so that you can focus on the fun parts.
Get Started with Scavify
For the ultimate ease of setting up a customizable QR code scavenger hunt, you should contact the team at Scavify.
With unique hunts that can be designed around your specific objectives, you'll be able to drive and measure employee and user engagement. Plus, you'll be doing it in a way that's fun for everyone. You can assign points to tasks, create competitive games, or even just create fun QR code hunts to get people engaged.
Now that you know more, you can see how this could be a great way to get people engaged and give them an activity to enjoy. People of all ages love scavenger hunts and when you incorporate their smartphones, they're sure to love it even more. Contact us now to find out what you've been missing!