Road trips can be long and boring, especially for kids.
While they might have brought some things along to do, they can easily get bored enough to start asking when you are going to arrive and what else they can do with their time. Stopping at places of interest can make the days or hours more fun, but you cannot stop every hour just to keep your passengers from getting bored.
The answer to your long road trip may be to plan a road trip scavenger hunt!
This is a great way to get everyone involved in the adventurous nature of a road trip and to help pass the time. Kids and adults alike can have a great time participating in a road trip scavenger hunt, and you won't struggle planning this event when you use this printable to help you get organized.
What is a Road Trip Scavenger Hunt?
A road trip scavenger hunt consists of a list of items, riddles, and/or clues, typically designed around the points of interest or objects typically found on the road, for passengers to track down, solve, or answer.
There are many ways that you can plan your scavenger hunt that takes place during a road trip.
Most people use a basic list and just let everyone involved in the trip work hard to spot the things on the list first. This can lead to a prize that is given at the end of the hunt or the end of the trip, whichever comes first. There is no wrong way to plan a road trip scavenger hunt and you can add as many layers of fun to your road trip hunting as you want.
You can also choose to link scavenger hunting to adventures that you are planning to engage in as you travel. This will take a little more investment of time before you leave home, but it can make the entire trip more meaningful for everyone involved. If you haven't ever planned this kind of adventure before, you will love having this free printable on your side.
How to Make a Road Trip Scavenger Hunt
First, you'll want to come up with a list of items for passengers to find or solve which will be the crux of your adventure. These can be objects, riddles, clues, and/or trivia. Assign different point values based on difficulty figure out the right mix based on your group.
Typically, most items on this type of scavenger hunt will be object-based or location-based. For objects, consider items you might see on the highway, rest stop, restaurants, gas stations, other cars, etc.
The other option is to make check-in locations the source for clues or other forms of games, which can be done at the end of the trip when all the check-ins have been completed. If you know the route that you are taking with some reliability or you have some specific hotels or other stops that you are planning to make, you can tailor your scavenger hunt around these stops and have everyone participate in games and other adventures as you travel.
Next, assemble the materials. Print your list so that passengers can track their progress.
Lastly, provide some incentives! Keep everyone engaged by offering a small prize to the winner or top finishers.
Road Trip Scavenger Hunt Ideas, Clues, and Riddles
1.
The Simple List
Giving everyone in your group a list of things to find is easiest, and it allows for the game to be played the entire time that you are driving. This is one of the most straightforward ways to plan this kind of hunt, and kids of all ages can participate in this kind of hunt. Just make sure that very young children have a pictures-only version of the sheet, so they don't have to read.
This is by far the most common way to organize this kind of hunting adventure, and it offers the most continuous hunting experience if you have lots of hours of open highway to cover.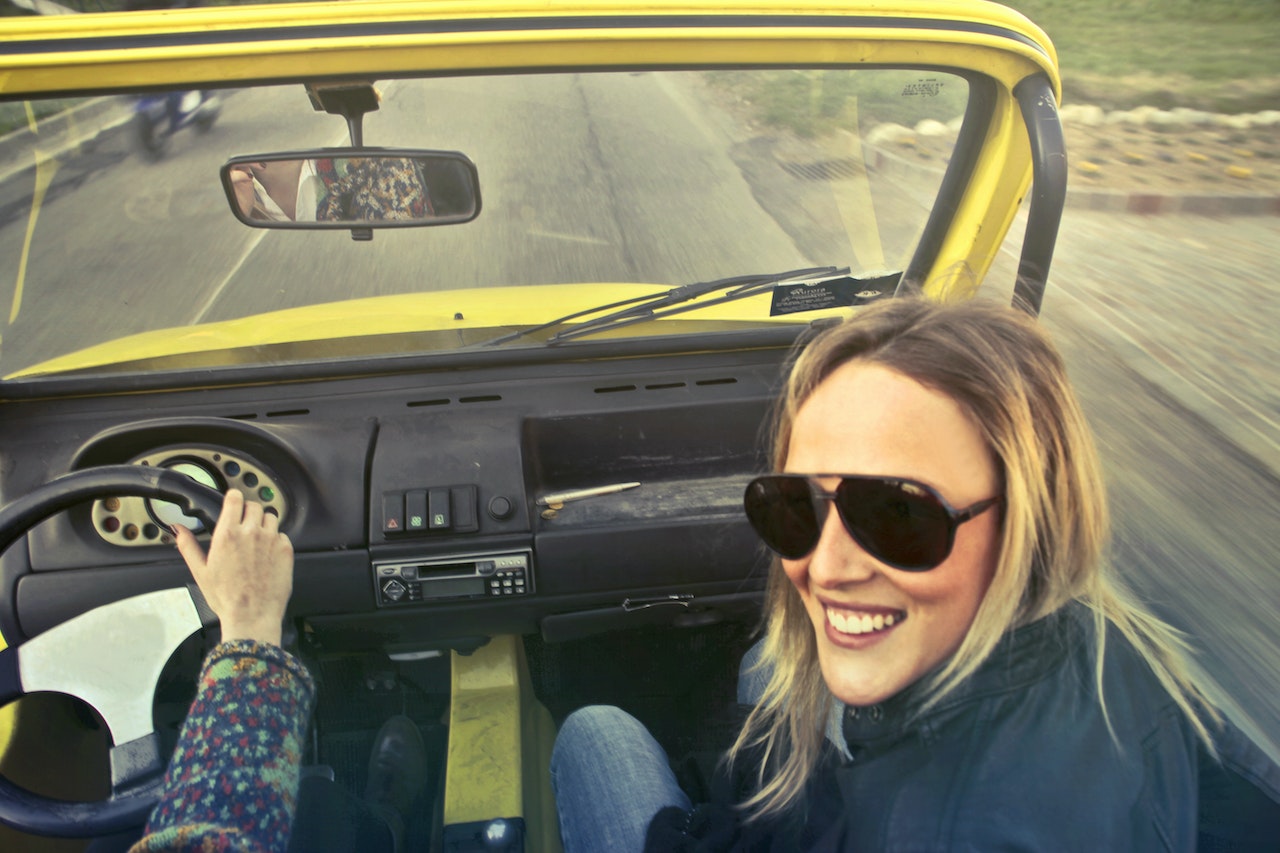 2.
Hunt At Stops Along the Way
If you have been planning a road trip that is based around specific stops that you want to make, these stops can be the places where clues are handed out, and things like puzzle pieces or words are given to the team to be used for a puzzle completion task at the end of the trip. This will not fill the hours in between stops as much as the list idea, but it can keep hunters busy at each stop and enrich the experience of visiting the places you are stopping at along the route.
3.
I Spy
This is the same as the list scavenger hunt in some ways, but it can be even easier to set up. Just give everyone a list of all the letters in the alphabet and have them find something along the way that starts with that letter. I Spy is a really classic road trip game that everyone knows, so you will not have to explain the rules to anyone to get started hunting. Make sure that everyone states these findings out loud, or they don't count!
Feeling cold? Don't Forget me! I can keep you warm and toasty! – coat

Take a gulp and cool yourself down. When it comes to beverages, I am the one that wears the hydration crown! – water

It's been a long day and now you need to rest. Be sure to pull back the covers and enjoy me nice and fresh! – bed

Here I am, and there I go. I can move really fast and take you where you want to go! – Car

Camping out? Keep me near! I can scare away things like bears and deer! – flashlight

Don't frown at me because I help make things clear. Lean close to me and you can tell what you look like without fear! – mirror

I am always running, but I never walk. I might sing, but I never talk. I have hands and I have a face. You can use me to tell your pace. – clock

Fill me up, and I will get fat. You will like me best like that. – wallet

Without me, your morning routine is never complete. I give you fresh breath and pretty teeth!- toothbrush

Jump inside me on a hot summer's day. I will keep the heat at bay! – pool

Woof is what I say all day. I will love you in every possible way. – dog

Some people say I look like cotton candy. I am fluffy, light, and dandy. I like in the sky by the sun, I can also bring the rain, which makes me fun!- cloud

I am green and brown and really tall. I also change colors in the fall. – tree

You might see me when the weather turns cold. If you are driving in the mountains, the sight of me never gets old! – snow
Adult Road Trip Scavenger Hunt
Adults can enjoy the ideas in this guide just as much as kids can.
You can up the stakes by making sure that people get prizes for being willing to do extra-difficult tasks at each stop. Make each place that you visit a chance for your teams to fill out a small list of tasks. The team that gets the most tasks done at each stop by the end of the trip wins!
The stops that you are making during an adult road trip might be different than those that would apply when traveling with kids. Make sure that you do not neglect opportunities to have a great time at these stops with adult-focused games and adventures! You can add these stops to your scavenger hunt planning with ease if you plan ahead a little bit.
There are various ways to make these scavenger-hunting ideas more adult-focused with just a little creativity!
You can make the riddles and clues harder, make the list of things to find longer, or add some items like visits to pubs or other adult-only places in order to check in or complete an activity. Don't overthink your planning of an adult road trip scavenger hunt, either. All of us are just big kids at heart, after all!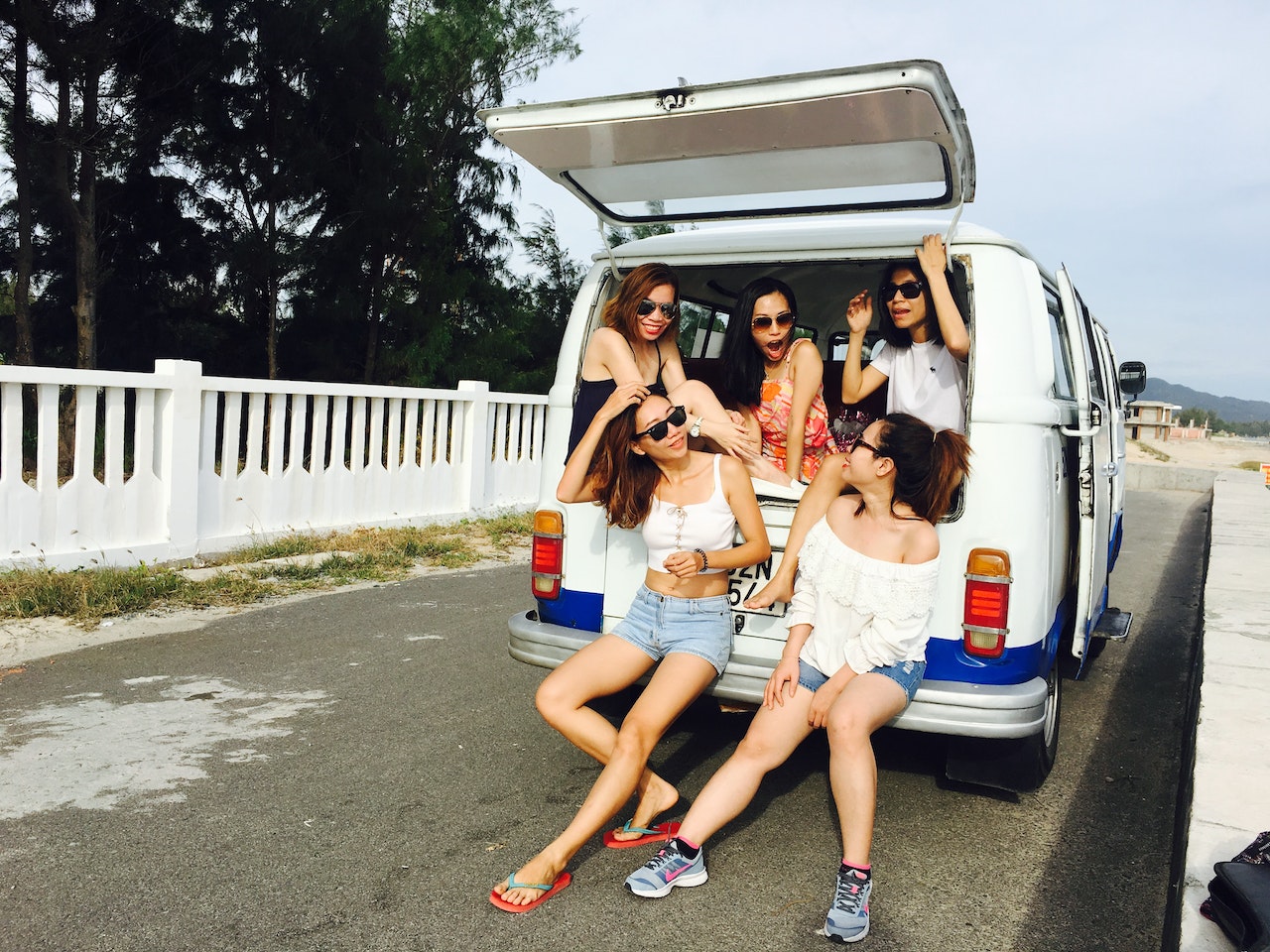 Printable Road Trip Scavenger Hunt
Using this printable will help you to get your scavenger hunt planned and ready to use as soon as you hit the road. You can change the details of your hunt with ease when you use this scavenger hunt printable. There is no reason to struggle to make a scavenger hunt all on your own when you have such great tools at hand!
If you're hosting a team building event and need something more professional and interactive, check out the Scavify app which uses, photos, videos, QR codes, GPS for check-ins, and trivia to create the best possible hunting experience. This is a great way to track the activities of your road trip scavenger hunt and share memories about the adventure later on!