Scavenger hunts are not only really fun, but they also offer a great opportunity to work on team building skills, as well as interpersonal and problem-solving skills. If you're looking for a fun day out with your team, a team building scavenger hunt for employees is guaranteed fun while helping them grow closer through problem-solving outside of their day-to-day work-related tasks.
However, finding the perfect setting to host your hunt isn't always obvious. Perhaps you don't have access to a large metropolitan area. Or maybe the weather isn't the best in your geography for an outdoor hunt. That's when you may want to consider a space likely right under your nose - malls.
A mall can be a really good place to bring your teams for this adventure. There are so many different ways to make a mall a fun place for your scavenger hunt, and this is a really safe place to host a scavenger hunt if you are worried about issues with outdoor scavenger hunts around town.
If you are ready to learn some more about mall scavenger hunts, you need to keep reading!
What is a Mall Scavenger Hunt?
A mall scavenger hunt is a type of hunt where teams are tasked with finding items, solving riddles, and answering trivia which can only be found or solved in the mall.
A mall scavenger hunt can take place outside the mall as well as inside, and people of all ages can participate in these hunts. This can also be a great place to bring your scavenger hunt if the weather is quite cold and you want a large place to use for the event.
How to do a Mall Scavenger Hunt
You can choose to have your teams race with a simple list of things to find, or maybe you want them to have to solve riddles and clues to find their next check-ins. There is a lot going on at a mall, and the varied nature of the atmosphere makes this the perfect place for a scavenger-hunting adventure!
First, come up with your list of items for participants to find or solve. Mall scavenger hunts can be based around signage, items, food, locating specific spots, engaging in certain specific activities, and more. There is a wealth of different clue options that work well in the mall setting, and you can even use the exterior of the mall for your hunting if you wish. Just be sure that your teams are looking for items that are appropriate for their age and that small children will not get lost while they are hunting on their own.
After you have created your list and set a day and time, use one of the many common spaces available in a mall as a meet-up spot for the starting location of your hunt. Remember to be respectful of the mall patrons or anyone trying to shop.
Lastly, have all of the team reconvene at a central location to wrap up the hunt give our prizes for top finishers.
Mall Scavenger Hunt Ideas, Clues, and List
1.
Photo and Video Challenges
Having your team race from store to store looking for specific items can be even more fun if you ask them to snap photos and videos as evidence of their completion. This might be mall signs, things that are of a certain color, or specific products.
2.
Amazing Race - Mall Edition
Combine the adventure of finding things with a racing format. Send your teams around to find specific items, but make it so the first team back having completed all of the challenges or items is the winner.
3.
Assemble an Item
Have teams race from place to place, picking up supplies of your choosing. When they get to the end of the list, they have to race back to the starting point and assemble an item that you have requested that they make - e.g. a holiday outfit. They get bonus points for using all the supplies they collected or for creating the best replica of the example item.
4.
Assemble a Phrase or Puzzle
If you want to hide letters at each check-in location, have your teams assemble a phrase when they complete the challenge! This adds another twist to the process of hunting and racing and engages teamwork skills with ease. Phrases can be easy or hard, and you can make as many red herrings as you want to lead teams in the wrong direction when they are assembling the phrase.
Puzzles can be a really fun end task that must be completed before the hunt can be finished and someone wins. Just hide puzzle pieces at each of your check-ins. Make sure that the puzzle is not so big that this is burdensome for your teams.
5.
Creative
Video Hunt
Send your teams around to various check-in locations and have them snap creative videos at each spot. You can have someone on the team video the challenge being completed and upload the video to pass each checkpoint. The sillier the challenge, the better! Videos can be used later to share amongst the teams because they will make for good memories.
6.
Basic List Hunt
You can simply give your teams a list of different things and places to find. They can check these off, and the first person to arrive or the only team to find everything within the timeframe will win! Make sure that your timeframe is reasonable to keep teams from racing through the mall, running into people, or being rude.
7.
Themed for Specific Items
If you want to make your scavenger hunt about different kinds of items, you can send your teams all over the mall to find these things. It might be things that you can decorate your house or office with or items that you can wear. There are tons of categories of products in a mall that can be connected to a theme. Themed hunts can be really fun if you add riddles and other challenges that make it harder to find the items that are related to the theme.
8.
Sign Search
Give your teams limited clues about each store sign that they need to find. This might be riddle-based, or you might just give them partial hints or even partial image clues. If you want to be really tricky, you can give clues about what the store is close to in order to have your teams find the signs in question.
9.
Holiday Shopping Hunt
If it is the holiday season, you can send your teams to find different kinds of décor items all around the mall. This can be really fun and help to put your teams into the holiday spirit. If it is Halloween, you might be able to pair your scavenger hunt with trick-or-treat events happening in the mall.
10.
Hunt for Kids
If you have younger kids, you can chaperone them to teen-friendly or kid-friendly stores and assist with their search. Kids love to head to any location to do a scavenger hunt, but remember that a mall is a big place if you are a small child, and be careful not to overwhelm the kids that are doing the scavenger hunt.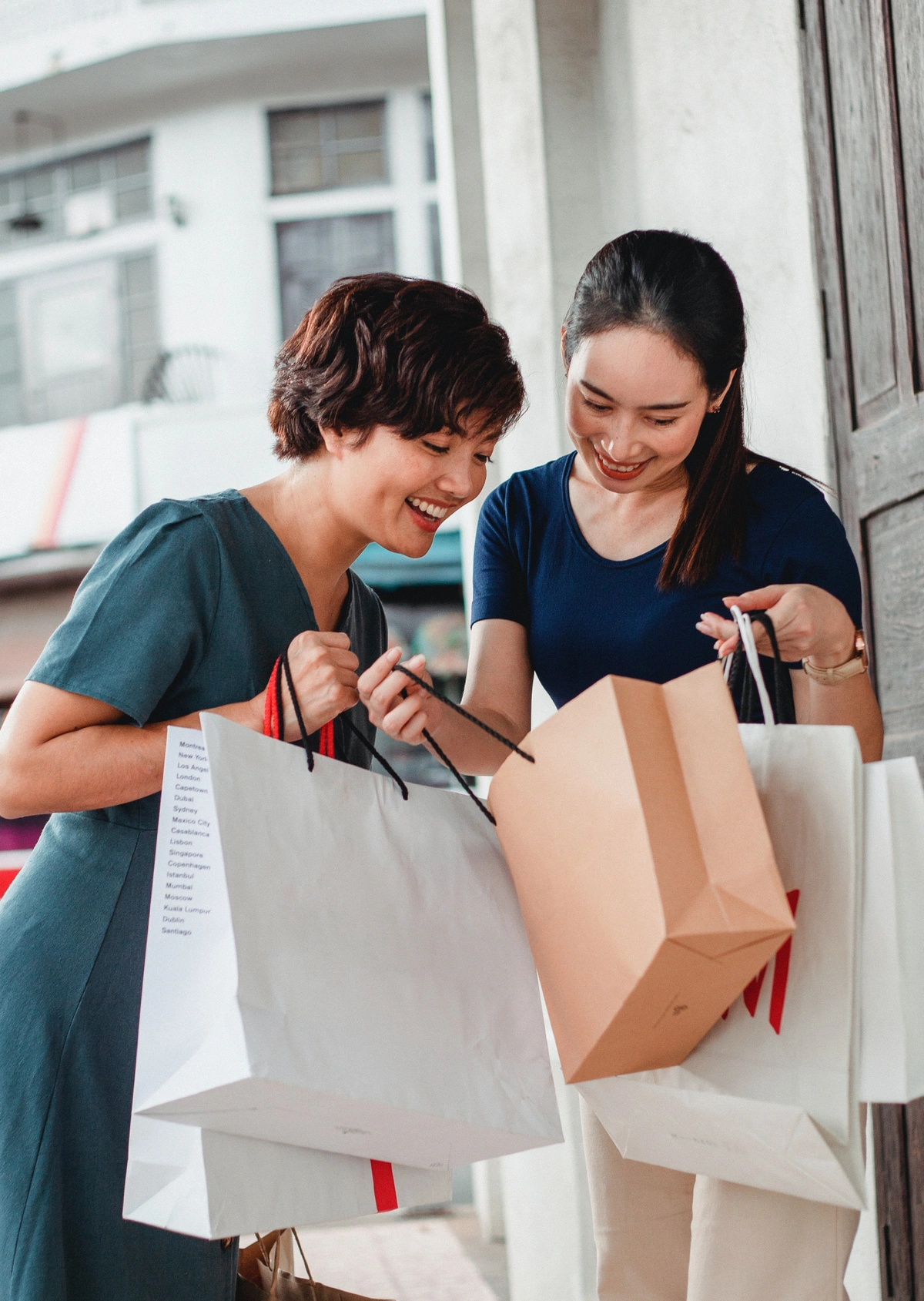 Mall Scavenger Hunt Clues
I am not a kitchen, but you can eat here. Answer: food court

I make you fast, stylish, and comfortable. Answer: sports store

This is a place where food is twisted and sweet or salty. Answer: pretzel store

You can use me as your guide, but I am not a person. Answer: Mall directory

I make a beautiful sound and brighten up the mall. Answer: fountain

I am dedicated to someone and useful beside them. Answer: mall bench

I am the house of TVs and electronics. Answer: a place that sells video games or other electronics

If you are getting tired, I can pick you up! Answer: coffee outlet

You can step into me and leave your cares behind for a couple of hours. Answer: movie theater

My emblem is fruit, but someone didn't wait for a snack. Answer: Apple store
Mall Scavenger Hunt List
Find a sweet treat to eat.

Put on a crazy hat and take a picture.

The store starts with the last letter in the alphabet.

The most expensive item in the entire mall.

The name of the manager of a store.

A napkin from a fast food counter.

The number of bathrooms in the mall.

A receipt for something that you did not buy.

A picture of someone with red hair.

The cheapest item in the mall.

Something that smells good.

Something that is used for decoration.

Something that can be worn on your hands.

Something you can wear on your feet.

A furniture item.
Mall Scavenger Hunt Riddles
To get some jewelry, you would need to make your way to a store that is found on a cake! Answer: Icing

The next place that you need to find if you can is named after a farm or a very old man. Answer: McDonald's

On the London Underground, you will find, there is something that they tell you to mind.

If you love to eat sandwiches, they will be found in New York but underground. Answer: Subway

The place that you need to head to in the game is a store where every item costs the same. Answer: Dollar Store

The name of this store has a lot to say and you might think that they would sell some clay. Answer: Pottery Barn

If you love your food unique and bold, this place sounds like it's both hot and cold. Answer: Chilis

This is a fast food place where you would look if you want a burger that was made by a Monarch. Answer: Burger King

When you find this store you will have it made, just like families during their Thanksgiving Day parade. Answer: Macy's

The first syllable that you can find at school, is the second syllable of the second gospel. Answer: Hallmark

M

any of the products at this store are white, this is also a fruit from which you might bite. Answer: Apple

Women's underwear is something from this store and its name is after a lady who won't tell. Answer: Victoria's Secret

This store might be at an aisle's end, and you can create a cuddly friend. Answer: Build-a-Bear

This is a big store and the name sounds like you are taking aim. Answer: Target

You have one more riddle to solve before you are done and this store sounds like when you run. Answer: Sprint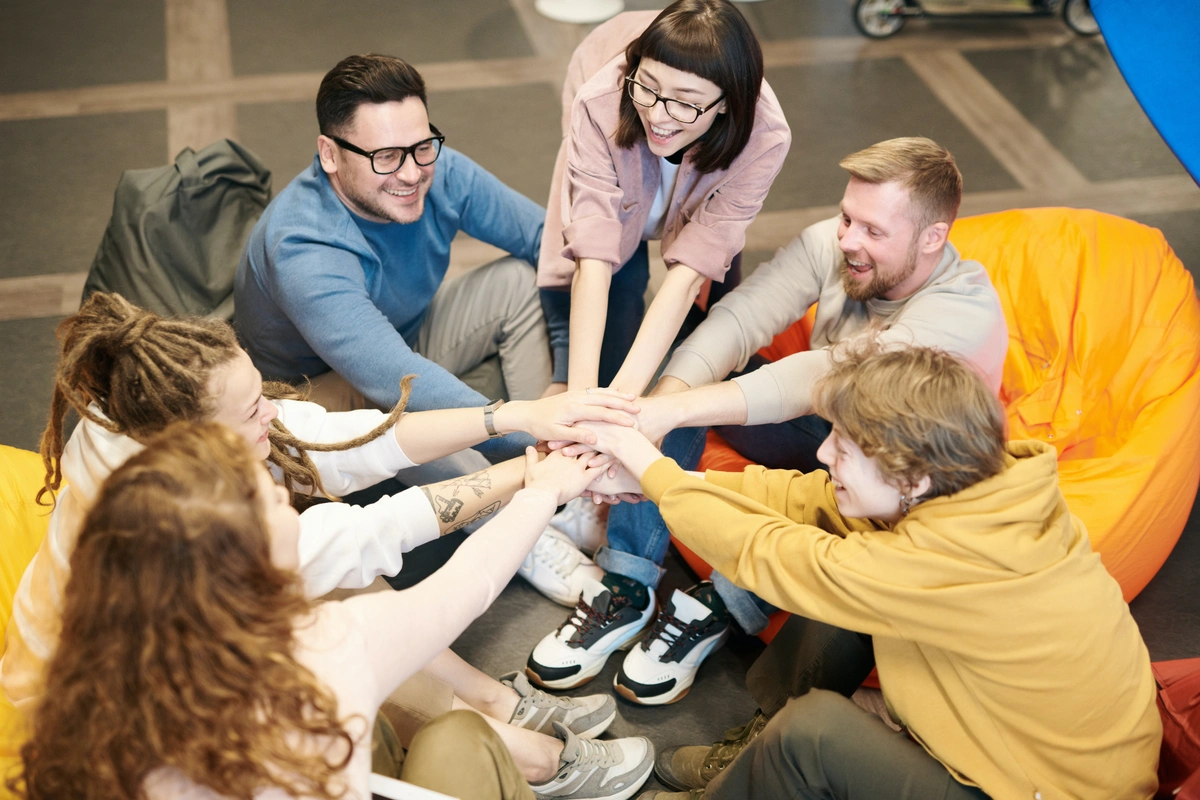 Free Mall Scavenger Hunt Printable
This free printable is ideal for you to plan your scavenger hunt at the mall! You can easily use the clues that are already included in this printable and the Scavify app to make your scavenger hunt planning much easier. It is nice not to have to stress about planning your hunt, and you will have a lot more fun hosting if you are using all the tools that are available to you when working out your plans.
If you're looking to host your next team building activity for employees, check out Scavify's scavenger hunt app for an immersive, innovative, and professional experience. Scavify makes the process of hosting and planning a scavenger hunt very easy, and your teams will love the mobile adventure set up with photos, video, GPS, QR codes, and trivia.