Standing out from the crowd when you work in sales can be hard.
Trying to make the most of your product and marketing surrounding it can seem intimidating when you are not sure about how to go about this process. Thankfully, gamification can be an ideal solution for this need and one that you can add to your sales and marketing processes easily.
Making it simple for your teams or staff to have fun while they are meeting goals can be as easy as using the principles of gamification. Think about the video games that you have played or the apps that make you come back to use them again and again. They all have one thing in common, and that is gamification.
This is one of the key aspects of making any kind of process more fun and mentally rewarding, and you are missing out if you are not using this tool to your advantage.
What is gamification in sales?
Gamification in sales is the process of adding game-based mechanics to sales pipeline tasks to make difficult or mundane tasks more fun and interesting to your sales team.
There are many ways that you can access the benefits of gamification to make work fresh and fun every day. Meeting sales goals is easy and stress-free when you use the principles of gamification to drive interest and commitment.
The process of adding gamification to your sales processes leverages innate human psychology to motivate and engage employees. This means that you will be using the actual function of the brains of your teams to make their work processes more rewarding and much more enjoyable. Imagine your teams being eager to come to work to have fun. This is the promise of gamification for your sales workplace needs.
How to Use Gamification in Sales
Using gamification can be really easy. These days turn-key gamification can be found through different apps and sales platforms that automatically gamify essential daily processes like calling prospects, setting meetings, and even closing deals.
The right gamification processes for your teams can vary depending on the kind of sales work that you do. However, most gamification processes are easy to access and can be made to fit any kind of work environment with ease.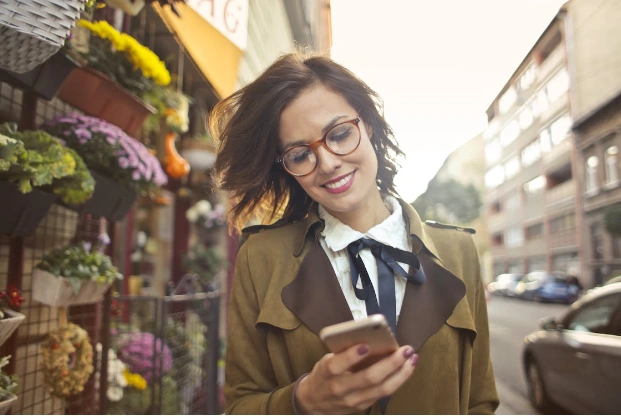 Examples of Gamification in Sales
There are various kinds of gamification that can be used to motivate repeat behavior and increase goal-setting and achievement. These different kinds of gamification tactics can be offered for any part of the sales process, and they can often be customized for your unique needs.
1.
Individual or Team Progress Bars
While simple, the progress bar will show your teams how close they are to completing a sale or process, which can help to make the process of finalizing and closing a sale more rewarding. Think about how much easier it is to finish a task if you know just how long it will take to get it done. This is the power of the progress bar, and it can be a big benefit to your sales teams working hard for you every day.
2. Points-based
Rewards for Hitting Sales Pipeline Goals
Making a point-based rewards system or an online rewards option for your teams to engage with as they complete goals and meet sales demands. This allows them to earn monetary awards, gift cards, or even things like longer lunches and more for completing daily tasks. You can scale this kind of rewards program in any way that you wish to make sure that your teams will be motivated by this bonus.
3.
Friendly Competition to Achieve Sales Goals
If your teams love to compete with one another, that is ideal! Some friendly competition can make the process of achieving sales goals more fun overall. From leaderboards to team events with rewards built in, you can't go wrong when you decide to use competition to fuel the fun part of the sales process. This is one of the most common tools that is used to make the gamification process really effective in sales.
4.
Recognize People and Teams with Badges
Giving people achievement awards and other kinds of recognition for their hard efforts can be a great way to motivate continued effort. This might be a badge for the most sales calls made in a week, or maybe you offer ongoing education that you want your teams to partake in and you want to reward people for taking these actions. No matter if your badge-giving is in person or online, your sales teams will be motivated to engage in these efforts to get badges. This is the logic that most modern apps use, which makes it easy to see why this kind of award is so effective.
5. Display
Leaderboards to Inspire Your Team
Leaderboards can be tailored for all kinds of different processes and achievements, and this can be a great way to motivate your employees to take certain actions often enough to land on the leaderboard. This is a public way to reward those who are working hard, and it can be personally really exciting to see your name on the public leaderboard for doing the work that would otherwise be boring.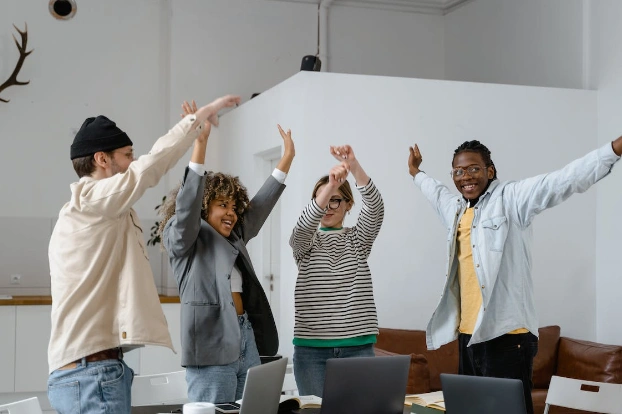 Why Use Gamification in S
ales? Benefits explained.
Gamification in sales can help to motivate teams to work hard, and it can help to keep work fresh.
There is also a scientific aspect to the use of gamification to promote behaviors. Gamification rewards the brain for completing tasks, and it can reward small goals that are easy to achieve and complete. This taps into the reward center of the brain and creates a positive response that feels great.
This kind of neuroscience that is behind the use of gamification works in all areas of life besides just games or apps. You can make yourself want to complete tasks in your personal life just by planning a reward at the end of the completion of the task. Thinking about your work in this way helps to keep the process of completing tasks and meeting goals fun and personally motivating in ways that other kinds of techniques cannot typically offer.
A couple of the key benefits of gamification in sales include:
Make Boring Tasks Fun: Gamification helps make many sales tasks are exactly that - tasks. They can be highly repetitive and often boring though simultaneously imperative for teams to track progress and stay organized.
Reward Small Steps: While crossing the finish line to a deal is the primary goal, there are often many smaller steps that lead up to that point. Rather than focus on just closing the deal gamification can help incentive focusing on each individual step which will ultimately add up to the most amount of deals closed.
Recognize Good Sales Process: Sometimes in sales it's best to focus on the process rather than the deal totals. This can be especially true with new hires. Gamification provides an opportunity to recognize good sales efforts and fundamentals regardless of the monetary outcome.
Friendly Competition: Sales can intrinsically have competitive elements. However, many company cultures benefit from creating a fun atmosphere amongst sales teams rather than a cut-through individual competitive environment. Gamification can help add that fun layer for your team.
Gamification Platforms for sales
There are various products that you can use to gamify your work processes in the sales space.
These tools can be leveraged to make the most of any part of the sales creation and closing process. The flexibility about which parts of the work you want to make more fun is really nice since not every team is concerned with the entire process of opening and closing a sale.
These platforms can make the process of working through sales efforts easy and seamless, and rewarding for anyone.
This really effective tool not only helps your teams to boost productivity through clever and effective workflow organization but also increases rep commitment to your teams and job satisfaction. Coaching can be built into the workflow as well to help motivate and encourage people working for you.
This is a great option for gamification if you have a sales workflow with a lot of moving parts that a few people have to manage all day long. This is a collaborative tool that uses a team-based focus to make work more fun and to offer some friendly competition and metrics to help keep sales staff excited. This is one of the most collaborative gamification platforms out there and it is also a great way to track metrics about sales and productivity on the management side of the house.
Focused on friendly competition, this really neat gamification model helps to track contribution and team efforts as well as helping to generate team-building work that creates better staff bonds. You can encourage team-wide improvements in closure rates as well as make it more motivating than ever to work on the humdrum tasks that can get boring related to sales.
This platform is called, "the Fitbit of sales" and it rewards effort with great accuracy. This means that your teams will feel immediately rewarded for making efforts on behalf of the greater whole. Rewarding participation can take the lone-wolf nature out of sales efforts and make your team much more likely to work together as a cohesive whole.
One of the best parts of the use of this software product is that management can see clearly who is having a hard time engaging with the efforts of the team. Giving these people some extra support can help with weak areas in the production of sales efforts, and it can help these people to feel more bonded to their work on a daily basis.
This is a great tool for the motivation of sales staff who might be feeling bogged down by too much pressure or too much work. You can create all kinds of different competitions and activities in this software so that each part of the work process is fun, interactive, and team-friendly. Everyone will appreciate having their efforts recognized by management and by one another.
There are many ways to leverage the data that comes from this tool on the management side of the house as well, making sure that you can help the parts of your team that need to have more fun. There is no reason that you should not be able to tell where the issues are in your workflows as management. Zoho can help you to figure out where bottlenecks or a lack of communication might be slowing down team success.
For a well-rounded and effective gamification tool, there are a few items on the market that are as ideal as Zoho.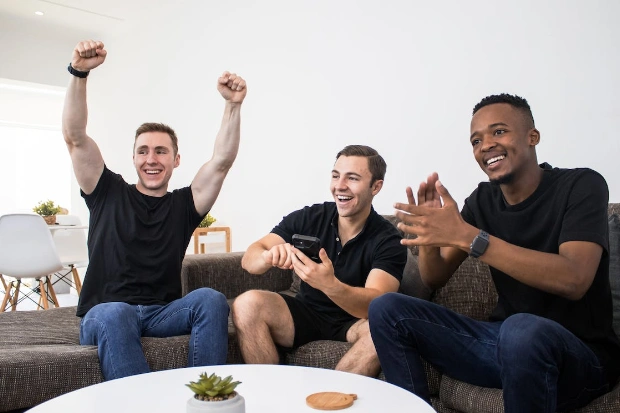 This tool uses rewards, celebrations, and performance bonuses in various forms that help to make the sales process fun to initiate and complete. Leaderboards, contests, event celebrations, and data visualization are easy with this software, and both management and teams will benefit from its use.
With SalesScreen, the collaborative work focus of this tool makes for a really positive coming-together experience for team members. Being able to leverage a tool that makes teams work better with one another while also having fun and meeting sales goals is ideal in most sales environments. This is one of the easiest to use and most straightforward tools in this space, which is another reason that you might want to pick it for your use.
When customer-face interactions are the mainstay of what your sales team does at work each day, burnout can be a real issue. It can be hard to deal with the day-to-day interactions that are required to explore leads and help to close sales, but Everstage helps keep things fun and interactive for your teams. The customer-facing team will be invited to work together more effectively and to have fun while chatting with business leads or even working on buttoning up sales processes.
This tool also offers a really great commission calculator that can be a big help to management at the end of every pay period. There are few platforms out there that are so targeted at teams that do a lot of customer interaction, and Everstage might be perfect for your needs if this is the kind of work that you and your staff engage in all day long.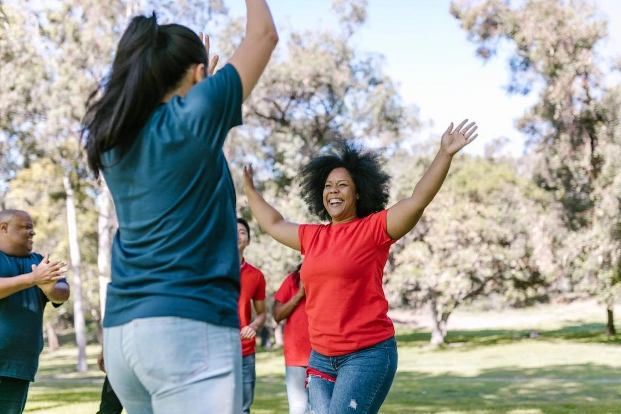 Sales Gamification Can Be Highly Effective
The process of initiating the sales process and then following the sale through to close can be time-intensive and tiring. Keeping your sales teams on point and having fun at work can be hard without the right tools. Gamifying the process of completing work each day can make it much easier for your teams to increase their production without feeling stressed and pressured.
Gamifying work processes can lead to increased team building and bonding, and it can also make it much more motivating for your teams to take care of routine tasks. There are many ways that you can add this process to your overall sales workflows, and these software products make it simple for you to leverage the benefits of gamification for your daily work needs.