Adjusting to campus life can be tough for new students.
Some kids land on their feet with grace, while other students really struggle to integrate with the tempo of life and the expectations on campus. Even older students who are returning to school can feel like a fish out of water when they first head back to college.
Helping everyone who comes back to campus each year for classes to thrive can be easy if they are using the right apps to make the college experience easier and more fulfilling. From productivity to habit formation and team building, there are many ways that apps can help to make campus life easier and more enjoyable for everyone.
What Are Campus Apps?
Campus apps are usually designed to help acclimate, educate, engage, or simply better the lives of students on campus. Campus apps can run the gamut from productivity and tracking apps to team-building apps or school-specific communication apps.
There are many ways that campus dwellers can make their life easier when they are in school with the use of these tools. Most of them can be used easily on a smartphone as well, which makes it much more likely that students will engage with and use the apps that they have downloaded properly.
Being able to keep track of everything can be tough when you are busy with so many classes and a social life or things like sports, which is where these apps really shine for most students. Including some suggested apps for orientation and daily organization can be a great idea when students first come to school and making use of quality team-building or experience-sharing apps within classes can make students feel connected to one another with ease.
From schedule-making to citation-making to learning a new language, campus apps can help students to have a more organized and effective college experience every day. Being prepared for class, tests, and presentations can make college life much less stressful and can help with comprehension and personal goal-setting as well. Even apps that manage sleep and wake-up times can greatly improve productivity and reduce stress for students of all ages.
Whether you are heading back to school as an older student or you are fresh out of high school, having apps on your side that make daily tasks and college class content easier to keep track of and understand can be a big benefit. There are plenty of reasons that college is hard and challenging, but leveraging the right apps can take many of the biggest stressors off the list of concerns that students have to grapple with ease day.
What are some good campus apps?
Campus apps can solve many problems and attend to many different student needs. The apps that one student uses might not be right for another student. Each student will have their own unique needs that must be met, and there are different apps for almost any concern that a student could have. Advisors and orientation staff have many options at their disposal that are ideal for all different kinds of needs and can be used to help those living on campus or attending classes succeed.
Not every student needs the same kind of support, but there are so many different kinds of apps out there to choose from that no student needs to go without the help that will make college fun and easy. From schedule management to sleep tracking to language assistance, there is an app out there for every college need.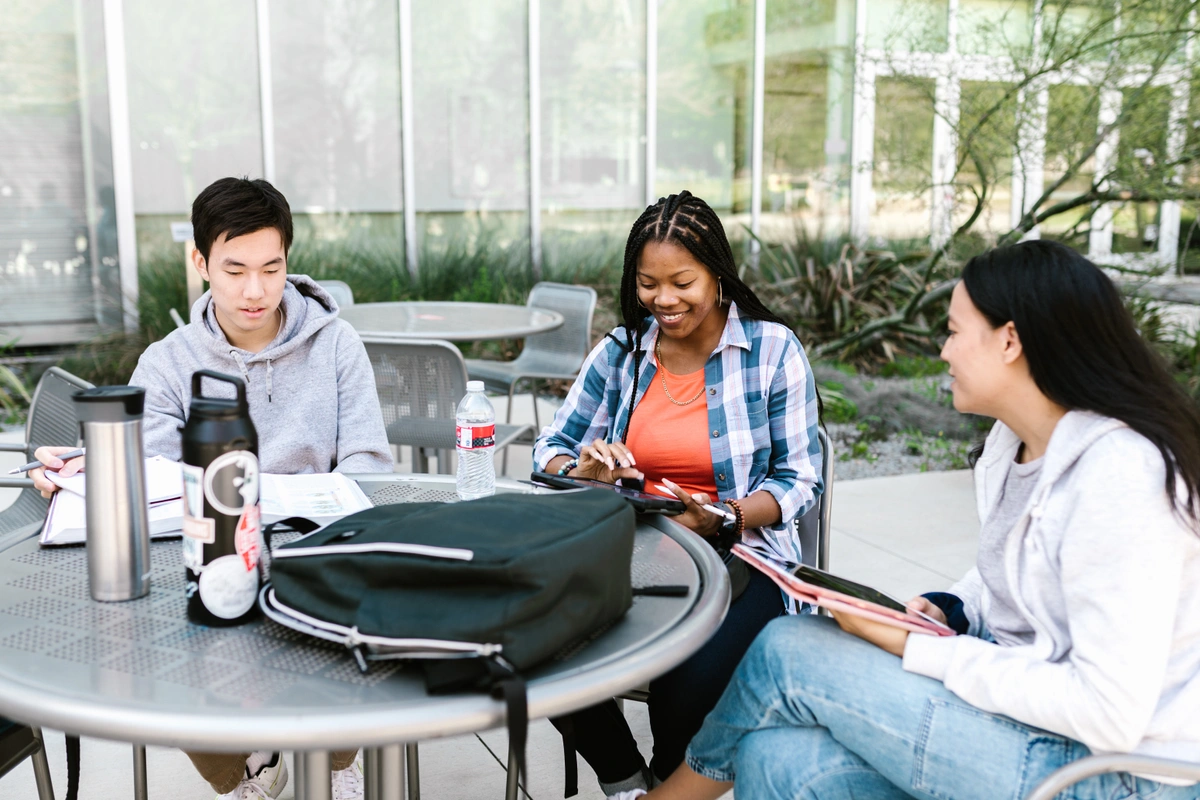 Top 10 College and Campus Mobile Apps
1. Scavify for Orientation and Student Engagement
Scavify's scavenger hunt app takes the concept of a scavenger hunt and brings it to the next level for campus orientation, team building activities, and student engagement programs.
It's a fun, but not frivolous, app used to help students on campus get used to campus life, explore the places and things they need to know on campus, and help them socialize with other students.
Scavify makes the learning and orientation process fun and helps to prepare students of all ages to have a great experience at college. Everyone who uses Scavify for an orientation event will come away feeling like they had a great time and that they are completely prepared for the coming year of school. Teachers can also use Scavify to help promote learning and understanding of tough class concepts, which makes using Scavify a great choice for continued education support all year long.
2.
MyStudyLife Helps Organize your College Tasks
Everyone knows the pain of missing an assignment that you forgot to write down or showing up late to class or to a test because you forgot your schedule in your dorm room. This app allows students to input their schedule, assignments, and class list and keep track of deadlines, class hours, and more with ease.
Being organized is always at the heart of a good college experience, and this is a great tool for all students, no matter if they are new to college or not. Having all of the information about your class schedule, upcoming assignments, and appointments related to school all in one place on your phone can be invaluable to many students.
3.
Brainscape for On-The-Go College Flashcards
Flashcards are a tried-and-true method for learning new information, and many people benefit greatly from their use in college. Instead of making flashcards by hand, using Brainscape allows you to take your flashcards everywhere with you on your phone or other devices. This means that you can study while you are on the subway when you are eating lunch, or waiting in line if need be.
This is also a free app that is widely available, which makes it a great option for students who are usually on a tight budget. There are also lots of pre-made cards that you can use to help you to widen your studying net on any subject matter.
4.
CliifNotes Summarizes a Long Readings
If a student needs a little help with that Shakespeare you assigned, or if the reading list for a class is really long, CliffNotes can help! This is one of the most useful tools that students can access if they are struggling with understanding the main points of a topic or need a little support with getting through a long reading list.
CliffNotes includes hundreds of different genres of literature and makes it easy to understand the main points of the work as well as the overall storyline and more. This is a great choice for liberal arts majors, but even science majors might need to take a few classes that will involve lots of reading and reading comprehension.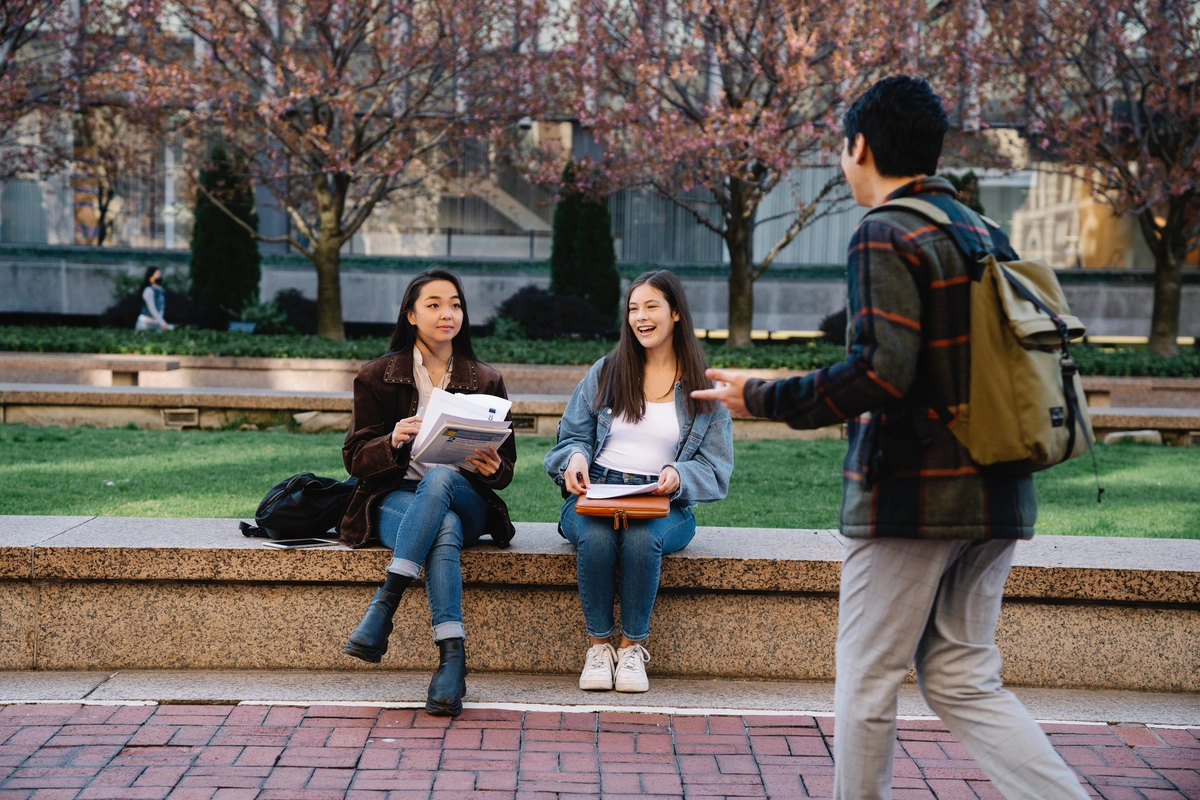 5.
Duolingo App Introduces Students to Many Languages
For students who are taking foreign language classes, getting practice time speaking with others can be tough. This is where Duolingo really shines. On top of the practice aspect of this app, the gamification makes it really fun to learn a new language and engage with the platform on a daily basis. There are few learning systems for foreign languages that are as effective or as fun.
This is also a really great tool to access if you are taking a unique language, as there are so many languages that are contained within Duo's catalog. You can even learn dead languages like Latin, which can be ideal for students who are learning Latin for medical terminology and other uses.
6.
EasyBib App is your Citations Buddy
Writing citations can be really frustrating and time-consuming, but not with EasyBib on your side! This is a great tool for liberal arts majors who are going to spend hours writing citations each term. This is a great option because it is free and also because you can use multiple citation styles within the app. You can get access to APA, Chicago, and MLA citations with the use of this app as well.
EasyBib is a big time-saver, and it can help you to get better grades since your citations will be on point and without errors. This is a great option for various avenues of study, and nearly any student can benefit from the use of this time-saving tool.
7.
Evernote Virtual Notes for College Students
Evernote can be used for taking notes in class, brainstorming, for to-do lists, and more. The lists that you make with this app are also shareable, which means that you and your roommates or study buddies can have access to the same lists for projects, shopping, and more. You can also add sketches and collaborative tools to the mix if you wish.
Best of all, you can include handwritten notes that you want to save in a virtual space and refer to them later with the use of Evernote. This is a really flexible and effective note-taking and list-making tool that no college student should go without. There are tiers of plans offered with this app, but the free version is highly effective if students don't want to choose to upgrade.
8.
RealCalc for a Legit Pocket Calculator
Students can save money and time when it comes to getting a scientific calculator with the use of this app. Imagine being able to have your scientific calculator on your phone! This is a great app for those who are taking science or math classes where a scientific calculator is required but who don't want to have to go out and buy a spare device just for this classwork. Best of all, you can take screenshots of your calculations so that you don't forget what you have figured out as you are working through your assignments.
Being able to keep all of your tools and information for various classes contained inside your phone is a big benefit for college students these days. Using RealCalc is one of the best ways to make the most of the integrations that make life easy these days.
9.
Sleepzy Tracks Sleep for a Healthy College Life
College students are often terrible about getting enough sleep, and they can sometimes neglect their physical well-being for the sake of school commitments and their social life. This tracker helps to keep students accountable for their nightly routine and for the quality of sleep that they are getting. Being able to learn means being well-rested, and even adults coming back to college can benefit from the use of this tracker to help them be at peak preparedness for tests and things like presentations.
The app can also be used as an alarm clock, so you will never miss class and never have to struggle through a rough wake-up experience. There are few sleep apps that are as perfect for students as this one. Being in college is much easier if you are not sleep-deprived, and this app can help.
10.
Offtime Helps College Students Focus
Getting homework done and memorizing things for tests can be tough if you have a lot of distractions and things going on every day. This app allows students the focus time that they need by blocking websites, apps, text messages, phone calls, and more during specific periods of time. The app will also track phone usage so that you can see for yourself just how much you are using your phone during the day.
Being able to keep your focus during the times that you are studying and working on class materials can make a huge impact on grades and class completion rates. This is a really simple but effective tool that all students can use to their advantage when they head back to school each fall.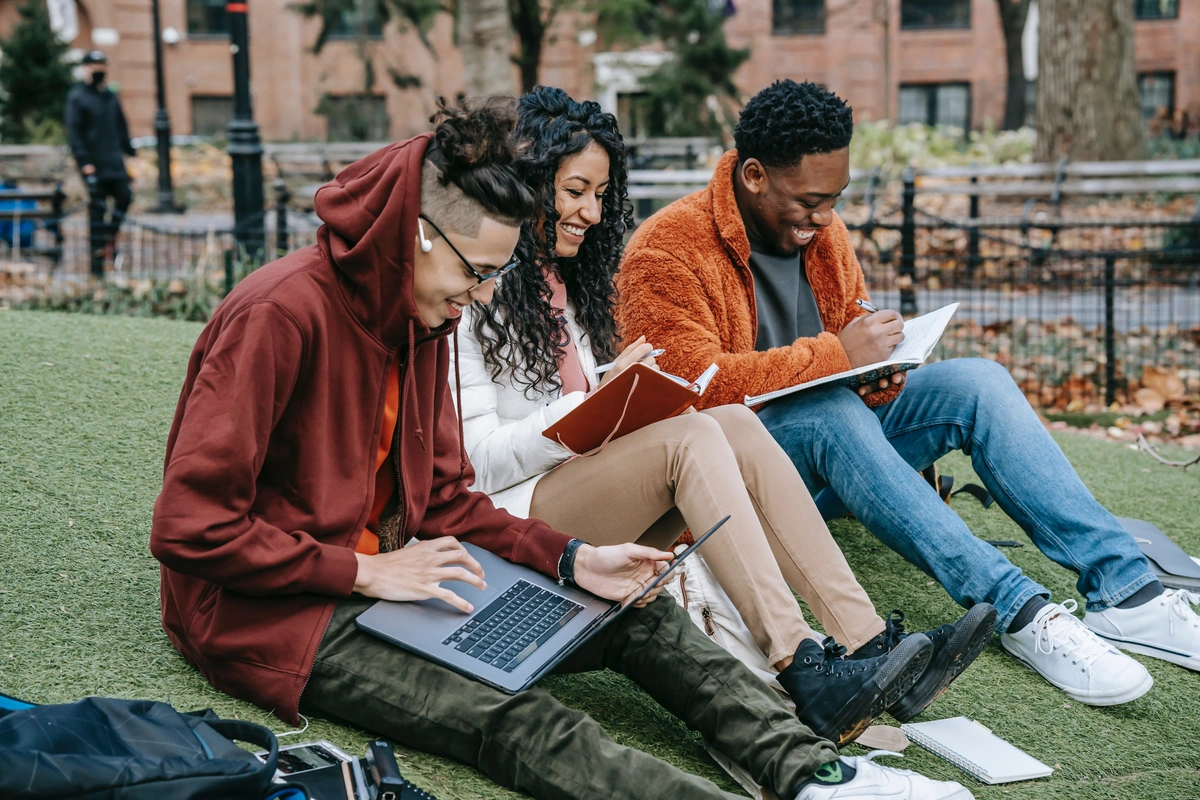 Using a Campus App Can Simplify College Life
If you are a student activities coordinator, a teacher, or a college student, you can use these apps to help make college life that much easier and more rewarding. Being smart about saving time, staying organized, and making tasks easier each day can have a big effect on student success. These apps will help the college to be a fun, and stress-free process, and they can make any subject or class easier to understand and manage.
Using the right apps can make time management much easier as well, and creating virtual reminders and schedules can prevent missed classes or running late all the time every day. These tools will help anyone of any age who is heading to college, and even older students can have a much better college experience with their help.