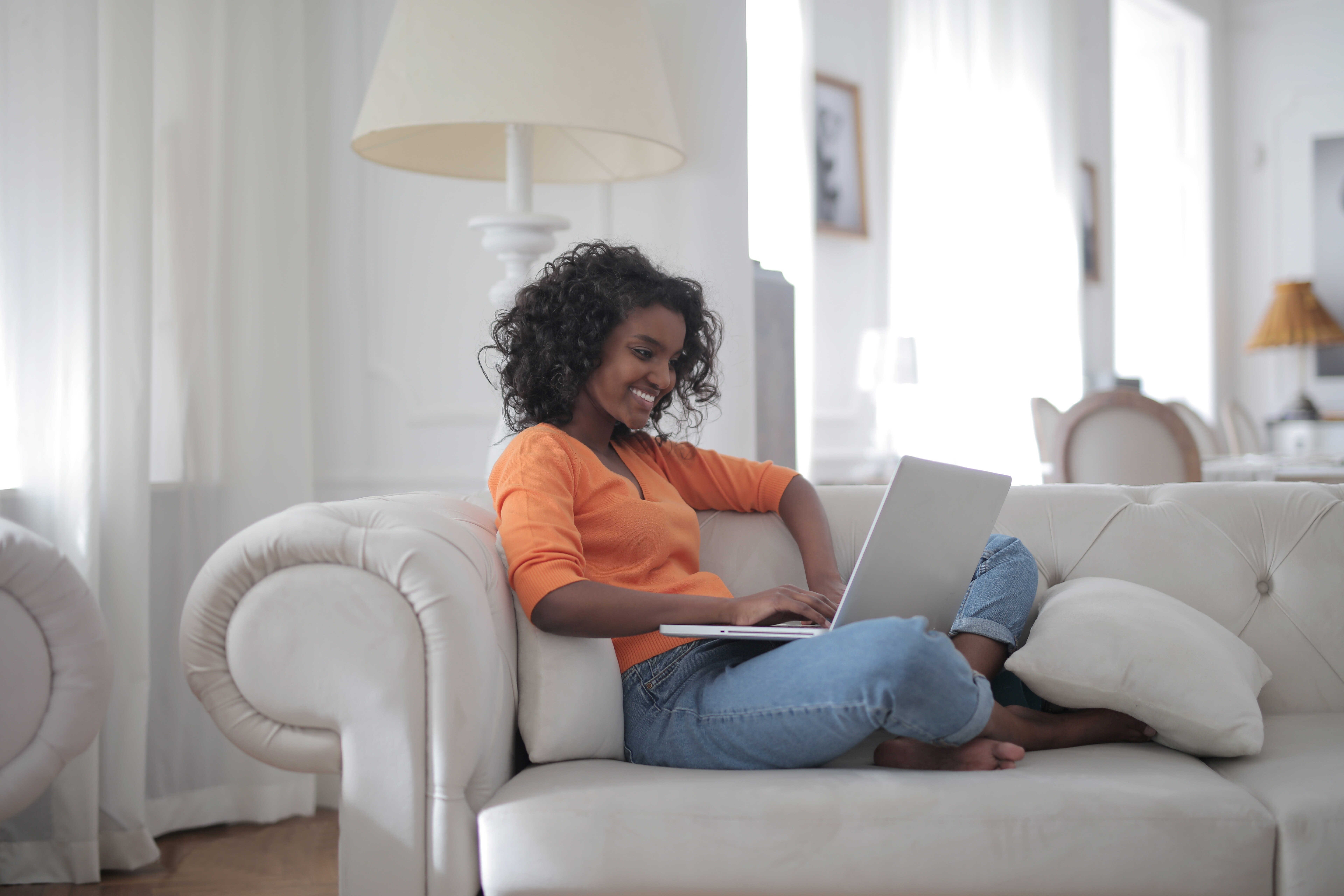 Working remotely doesn't mean you have to sacrifice team engagement. With a wide array of digital engagement tools available, it can be easy to find a way to virtually deliver fun and engagement team building activities for your remote team (of any size). We've collected the list below for you to use as a starting point, but don't let it stand in the way of your creativity! Try one or more of these, or venture out on your own.
1. Recipe Share
This team building activity for your remote team takes a fun thing from the in-person world (cooking or baking) and translates it into the virtual space! With this activity, you can challenge your team to submit their favorite recipes into a common repository before a specific date. Then, everyone will have access to a fun database of team member favorites. Want to make it more challenging? Put in an ingredient restriction (e.g., no more than five ingredients) and see where your team's tastes align.
2. Home Tour
This can be a fun one if you've got a good videoconferencing tool. You can designate one team member to give a quick tour of their house at each of your regular team meetings (if you aren't already doing this, you need to start!) over the video line. The tour can be of their at-home workspace only, or of their entire house. You can also create a home tour leaderboard for fun things, like the cleanest house, messiest house, or cutest pet!
3. Virtual Scavenger Hunt
Look no further than a virtual scavenger hunt to really up the ante on your team's engagement as remote employees. Take advantage of a robust scavenger hunt tool (like Scavify!) to create a virtual exploration of key resources and activities that your employees will remember long after it ends. With features like automatic scoring, photos, videos, QR codes, quizzes, real-time leaderboards, a photostream with liking and commenting, you can set and track your employees' engagement with the hunt and use it to keep employee engagement high.
Pro tip: looking for scavenger hunt ideas? We've got you covered!
4. Coffee Chat
Similar to the chat roulette team build (activity #3), this gives your team a chance to connect in a relatively stress-free medium. It's basically a virtual meeting, but you can schedule it in the morning, and request everyone bring their favorite indulgent morning beverages (coffee, tea, perhaps mimosas if your company permits such things on Fridays or special occasions!). Everyone can sip their beverage and chit chat about whatever non-work things they'd like while getting some face time with their remote colleagues.
5. Chat Roulette
This team building activity is great for larger teams where you want to foster a sense of closeness between people who might not frequently work together, but it can also be a great way to reconnect familiar members of smaller teams! Assess your chat or videoconferencing tool to see if it has an auto-assign function to break members into smaller teams, or take a few minutes to manually assign your team into groups with a certain order. Give each chat group a time limit, and away they go! You can set a formal outline for things to discuss, or let them decide conversational topics on their own. Either way, they're spending time chatting one-on-one with another remote team member, helping to facilitate a closer connection.
6. Philanthropy Challenge
If you want to encourage employee engagement for your remote team while still keeping a focus on philanthropy, you can incorporate that into a specific teambuilding activity! Challenge each member of your team to come up with a 30-second elevator pitch about the charity or non-profit organization of their choosing, and why it would be a good fit for the values of your organization. The winner (determined by a group vote) can be the focus of your next philanthropic effort (e.g., a donation). You could also launch a fundraising competition, if permitted by your organization.
7. Virtual Book Club
Calling all bookworms! A virtual book club is a great way for you to connect your remote employees with a professional development activity outside of your everyday work (again, videoconferencing is a must). Launch a virtual book club, and allow employees to select the book they'd like to read and discuss (you can give them parameters about subject matter, or let them run wild). Set a regular cadence, facilitate discussion with a few key questions, and let the literary discussion flow in an online format.
8. Two Truths and A Lie
Everyone's favorite icebreaker, Two Truths and a Lie, is fun regardless of the medium! Use an online collaborative tool to create a database for everyone to write out three facts about him or herself, and then get everyone together on a video call to read what each person wrote and guess at which one is the lie. Not only is it a good way to engage remote teams, it's a good way to strengthen interpersonal bonds amongst your team members.
9. Charades
Another classic party game, this activity is easy to translate to a virtual format. Set up a video call, and have a repository of ideas that can be emailed or messaged to each team or individual as she or he gets ready to take their turn and act out the suggestion. Tally up the points, and give the winning team a prize (bragging rights count)!
10. Show and Tell
Remember show and tell from elementary school? The novelty of showing off the coolest or strangest thing you own still has an appeal, regardless of age. Task each team member to find the most notable item in their house, and have everyone share it out on a video call specifically devoted to the activity. You'll hear some great stories, and learn more about your team in the process.
Delivering fun team building activities for remote employees doesn't have to be hard, but it does require a conscious effort and effective deployment of the tools at your disposal! Just remember to keep fun and communication at the forefront, and you won't go wrong.